CO2 Laser Skin Resurfacing is a non-invasive facial rejuvenation that leverages laser technology so that you can have baby-smooth skin. Carolina Plastic Surgery is proud to bring the latest aesthetic advancements to our community.
Read our blog to keep up with what's current at Carolina Plastic Surgery.
Restore Your Youth with Laser Light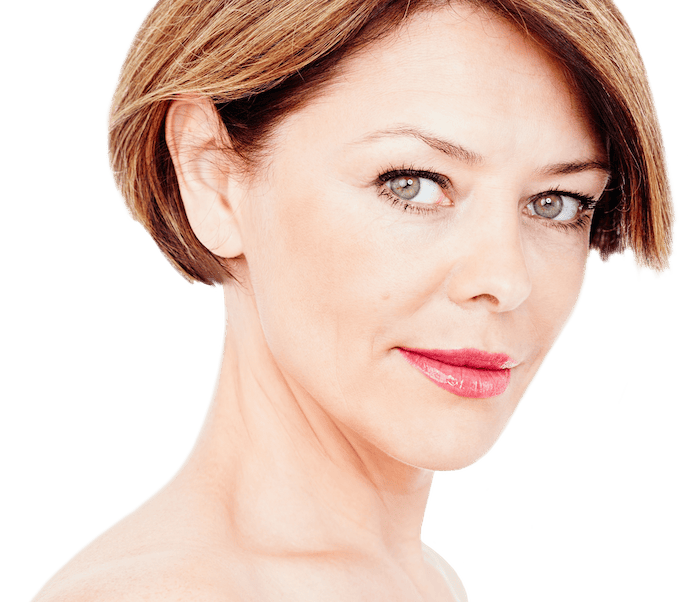 Laser resurfacing is a cosmetic procedure that reduces signs of aging and revitalizes the skin. Targeted laser light removes the entire outer layer of the skin surface.[1] Certain resurfacing methods can be painful and require extensive recovery times. However, Dr. Saini and the team of Carolina Plastic Surgery are pleased to offer CO2 laser resurfacing as a faster, more comfortable, and effective anti-aging treatment.
The aging process inevitably causes lines and wrinkles to form across the face. These can make a person appear more tired, angry or forlorn than they really are. Signs of aging in the face can down one's self-esteem as well.
Unwelcome Signs of Aging
Wrinkles along the brow
Lines down the cheeks and jawline
Creases at the mouth and nose
Furrows between the eyebrows
Age spots
Loose and thinning skin
Laser resurfacing smooths visible signs of aging and reduces the appearance of skin imperfections. At Carolina Plastic Surgery, we utilize CO2 laser resurfacing for dynamic results with faster healing than most surgical procedures. Contact Carolina Plastic Surgery to schedule your informative consultation today. Call (910) 323-1234 to speak with one of our helpful representatives. If you prefer, we now offer Virtual Consultations, as well.
Beaming Benefits
CO2 laser resurfacing produces visible results on the day of your procedure. Your results will continue to improve for up to six months.[2]
CO2 Laser for Aesthetic Enhancement
Reduction of age spots
Minimized wrinkles and lines
Improved skin tone
Collagen restoration
Firmer skin
Laser skin resurfacing does more than subtract years from your appearance. The dazzling CO2 device can help erase acne scars, reduce dark spots, bring balance to uneven pigmentation and repair sun damage.
Quality Candidates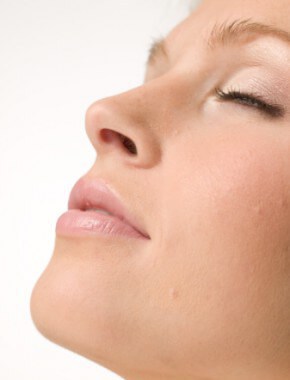 The most common candidates for CO2 laser skin resurfacing are adults with damaged or aging skin. Dr. Saini would like to note that patients with deeper, richer skin tones may not qualify for this particular procedure. Different frequencies of laser light react to diverse skin tones in idiosyncratic ways.[3] Laser skin resurfacing is not recommended for women who are pregnant.
Consider a confidential consultation with Dr. Saini to see if you qualify for our CO2 laser treatments or an alternative procedure.
Your Confidential Consultation at Carolina Plastic Surgery
Dr. Saira H. Saini is an esteemed and accomplished doctor. She is the only board-certified, female plastic surgeon within a 70-mile radius of Fayetteville, North Carolina. During your personal consultation, Dr. Saini or one of her highly capable med spa coordinators shall determine your eligibility for CO2 laser skin resurfacing. We also invite you to investigate any of the appealing alternatives from Carolina Plastic Surgery's complete suite of Laser Services.
Contact us to schedule a consultation. Call (910) 323-1234 or, if you prefer, you can also set up a Virtual Consultation.
Questions to Consider During Your CO2 Laser Consultation
How long does a CO2 laser resurfacing treatment take?
How soon are the results of this treatment going to be visible?
How long are results of laser resurfacing going to last and what can be done to maintain them?
Is the procedure painful?
Will I require any pain prescription to manage the discomfort?
Are there any major side effects or complications I should be aware of?
Is it possible to combine CO2 laser resurfacing with other cosmetic treatments to improve the overall results?
How safe is CO2 laser resurfacing?
How does CO2 laser resurfacing differ from other types of laser resurfacing methods?
Preparation & Procedure
To optimize the results of your CO2 laser resurfacing treatment, Dr. Saini may recommend a skin care regimen in the weeks leading up to your session. This will be based on the evaluation performed during your consultation. It is tailored to you. Dr. Saini advises that you cease smoking and drinking before laser skin resurfacing so as to minimize any risk of complications.
Immediately before your procedure, Dr. Saini or one of her staff may numb the treatment areas with a topical anesthetic. This will serve to reduce any potential discomfort.
Once prepped, the doctor employs a CO2 laser to deliver short pulses of light and heat to the target areas. The laser's rays shower your skin and swiftly vaporize layers of dead and damaged cells at the surface—the skin cells most responsible for wrinkles and other unflattering imperfections.[4]
Recovery & Results
After the CO2 laser resurfacing, you should be able to return to most daily activities and routines immediately, unless Dr. Saini advises otherwise. Patients may find themselves sensitive to sunlight for up to a year following this treatment. Carolina Plastic Surgery recommends that all our laser skin resurfacing patients you apply sunscreen and take other protective measures to avoid direct sunlight during the healing process.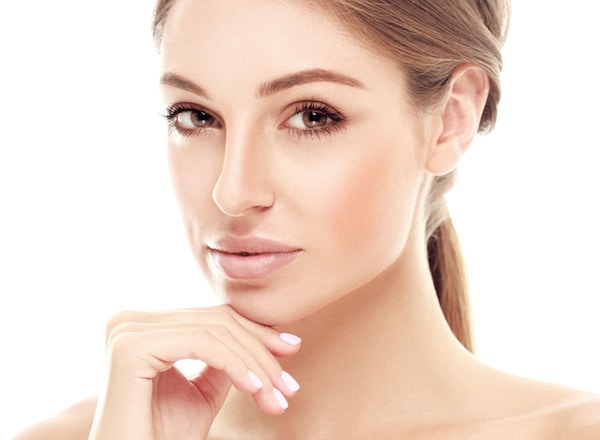 Immediately following the procedure, your skin will look and feel sensitive, similar to a sunburn. During your consultation, you will be informed of the specific steps to care for your face at this stage, and you will have at least one follow-up appointment scheduled to ensure you're progressing properly.
You will notice an immediate improvement to your skin tone and texture following your CO2 laser skin resurfacing. This is only the beginning. The rest of your results will take effect as the skin continues to heal and regenerate. As part of the healing process, your body will ramp up collagen production. Collagen has a tightening effect on the skin, making it appear young and supple once more.
How Much Does CO2 Laser Skin Resurfacing Cost in South Carolina?
Laser skin resurfacing is a cost-effective alternative to surgical procedures, like a facelift. Laser treatments also "cost" far less in recovery time than more invasive means of facial rejuvenation. Women and men seeking to reignite their youthful glow consider laser skin resurfacing because they are prepared to make bold moves to look and feel their best, but they aren't yet ready for surgery.
At your confidential consultation, Dr. Saini or one of our expert med spa associates will assess the benefit you may glean from a custom series of CO2 laser treatments. For some patients, analogous procedures like Chemical Peels and Microdermabrasion might be a more appropriate fit. When Carolina Plastic Surgery is prepared to present you with your personal aesthetic treatment plan, we will quote you an accurate cost. Financing options are available for patients who qualify. Check our specials page for opportunities to save.
FAQ
What is CO2 laser skin resurfacing?
CO2 laser skin resurfacing is a facial rejuvenation technique that employs a powerful light device to remove wrinkles and smooth out scars. The laser resurfaces the skin by vaporizing the topmost layer of skin cells, where most skin damage lies. Laser treatments kickstart your body's powers of regeneration. Soft and supple skin cells grow in to replace the old and desiccated ones that the laser swept away. The procedure also encourages collagen growth deep beneath the skin.    
Will CO2 laser treatment tighten my skin?
Indeed, CO2 laser skin resurfacing has skin tightening benefits. In addition to smoothing imperfections at the skin's surface, the laser's unique wavelengths also act deep within the epidermis. Over a series of resurfacing treatments, the body accelerates collagen production in the skin as part of its natural healing process. Collagen tightens skin laxity and lends it a fuller, more youthful responsiveness. It shores up facial support tissues that frequently decline with age. 
Which is better chemical peel or laser resurfacing?
Chemical peels and laser skin resurfacing are very similar procedures. They both clear away a thin layer of aging, damaged skin and encourage newer and more lustrous skin cells to grow in its place. The laser does have some inherent advantages, though. It's most obvious auxiliary results come from the CO2 laser's unique skin-tightening abilities. Unlike a chemical peel, the laser's wavelengths can penetrate deep into the skin while leaving its surface unharmed. In this way, laser resurfacing promotes collagen growth. Laser treatments may also be more effective for correcting hyperpigmentation and for smoothing away large, discolored scars. But the treatments are not for everyone. Patients with darker skin tones may not be a good candidate for light-based therapy chemical peels offer an appealing alternative.    
References