Is your skin dull, scarred, or showing signs of age? ACP with Microneedling (sometimes called the Vampire Facial) will tighten your skin, deliver a youthful glow, and improve your skin's healthy function for the long-term.
ACP with microneedling revives the skin by activating the body's natural healing processes. ACP, short for Autologous Conditioned Plasma, interacts with the skin on a cellular level to restore skin vitality. ACP with microneedling will kick fresh collagen production into high gear! Your skin then naturally rids itself of blemishes and irregularities over the weeks following the treatment.
ACP with Microneedling is a convenient, minimally-invasive way to achieve impressive levels of skin regeneration and renewal. If you would like to have clearer, more youthful-looking skin, ACP with microneedling will brighten, lift, and strengthen your skin.
Unhappy with the look of your skin? Contact us to learn more about the benefits of ACP with microneedling at Carolina Plastic Surgery of Fayetteville.
What is ACP?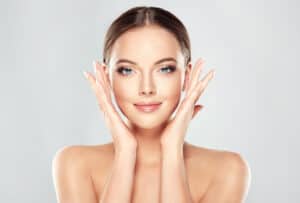 ACP, or Autologous Conditioned Plasma, is a concentrated serum of the growth factors that occur naturally in your body. Our platelets play a valuable role in blood clotting and cell growth. ACP application has shown to promote cell generation and jumpstart the body's natural healing processes. ACP therapy has been a part of professional sports medicine for years. Many professional athletes like Kobe Bryant and Tiger Woods credit ACP with their quick recoveries from what could have been career-stopping injuries!
To create ACP, the patient first gives a blood sample. The blood is processed through a centrifuge to separate the unwanted components of the blood. This produces a serum with a high platelet count. The growth factors in this sample of ACP will be 5 to 10 times stronger than your normal blood sample.
Microneedling with SkinPen
Dr. Saini achieves beautiful, smooth skin for her patients with SkinPen microneedling.
SkinPen is the first FDA-approved microneedling device! SkinPen is an elegant device that contains 14 fine, medical-grade needles. The needles create controlled micro-channels in the skin. The needle length is customizable to guarantee the needles and ACP will penetrate to the desired depth of the dermis.
SkinPen needles create clean channels in the skin. Off-brand microneedling pens are not recommended because their needles are not as sharp. Dull needles can tear or scratch the skin. The microchannels signal to the skin the need to heal and encourage the skin to replace older, damaged cells with new, healthy skin.
The microneedles have the added benefit of stimulating the production of new, supportive collagen in the skin. The microchanneling enables the newer skin to reach the surface more quickly.
ACP for Skin Rejuvenation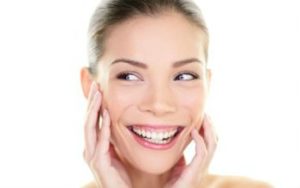 By itself, microneedling is a quick, minimally-invasive way to improve the health and look of your skin. Adding ACP following microneedling dramatically accelerates skin healing and cell generation. The result is better scar reduction, a greater amount of new collagen, and a more dramatic, longer-lasting glow! If you are looking to reduce fine lines and wrinkles, ACP with Microneedling will restore healthy skin volume to give you tighter, smoother skin. Thanks to the power of ACP, your downtime following your microneedling will be minimal. Most patients are able to return to their usual schedule by the day after their treatment.
Jumpstart your skin's healthy function with ACP!
Patients see transformative skin renewal within three Microneedling sessions with ACP, spaced four to six weeks apart. Your smooth, glowing skin can be maintained for the long-term with touch-up ACP with microneedling treatments every six months.
What Are The Benefits of Microneedling with ACP?
Why choose microneedling with ACP? The treatment will improve your skin, inside and out!
Benefits of microneedling with ACP include:
Get rid of your fine lines and wrinkles
Shrink your large pores
Address scarring and acne scars
Erase stretch marks
More dramatic collagen production delivers youthful, supportive volume
Tighter, smoother skin
The benefits are a result of the healing processes of your own body!
Minimum downtime for maximum results
Candidates
You are a good candidate for ACP with microneedling if you have:
Dull, dry skin
Fine lines
Wrinkles
Blemishes and acne scars
Sun damage
Stretch marks
Large pores
While everyone enjoys time in the sun, chances are, if you spend an extended amount of time outdoors, you are drying and damaging your skin! ACP with microneedling will help your skin overcome this environmental damage.
ACP application is an excellent rejuvenation option for men and women of all skin types. This is an exciting, natural way to reverse facial aging and achieve a healthier, glowing look!
ACP with microneedling is perfect for patients with sensitive skin.
Candidates who smoke or take antihistamines are encouraged to discontinue these habits prior to treatment. Dr. Saini will give you an appropriate preparation timeline.
If you are currently pregnant or breastfeeding, have active skin conditions, or have wounds in the treatment area, you will need to wait to receive ACP with microneedling. Patients who have used Accutane should not receive an ACP application until it has been at least three months since the conclusion of their treatment.
Patients with a history of keloids or poor wound healing are not good candidates for microneedling. Dr. Saini will be happy to meet with you to help you find your best, most appropriate skin rejuvenation treatment.
Consultation
Dr. Saira Saini will meet with you one-on-one to assess your skin and help you determine if ACP with microneedling is right for you (chances are, it is!).
Every ACP with microneedling plan will be custom-tailored to the goals of the patient. Dr. Saini will discuss your skin health with you and take time to make sure she has a clear understanding of your desired improvements.
At Carolina Plastic Surgery, your safety and health are our number one priority! Please share any concerns or skin conditions you may have so that Dr. Saini can create a skin renewing treatment plan that is best for you and your body.
If you have questions about SkinPen or the impressive benefits of ACP, we will be happy to help. Contact us to learn more about ACP today!
Microneedling with ACP: What to Expect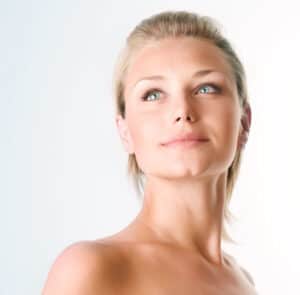 Microneedling with ACP is a thirty to forty-minute procedure. The first step will involve taking a sample of your blood. Your blood sample will be processed through a centrifuge to create the protein-rich ACP for your treatment.
Your skin will be cleansed before Dr. Saini begins microneedling. She will use the SkinPen to create even, targeted microchannels in your skin. Once the entire area has been treated with the SkinPen, Dr. Saini will apply your Autologous Conditioned Plasma. Thanks to the deep microchannels, your skin will drink in the ACP! The ACP will trigger a cellular response within the skin. Skin will heal more quickly, dramatically reducing the look of scars and stretch marks. Over the weeks following your treatment, the ACP will be working within your skin to create more collagen. Your newer, healthier skin will work its way to the surface over time.
Patients will receive a topical anesthetic to keep them completely comfortable during their treatment.
After Your Treatment
Your skin may be flushed following your treatment and feel like a sunburn. This redness will be greatly diminished within 48 hours. Patients can apply light makeup after 24 hours. Avoid working out or other activities that could increase blood flow for 72 hours.
You will receive instructions to help you care for your skin after microneedling with ACP. Dr. Saini will provide you with a moisturizing topical to help you care for your skin post-treatment.
Keep sun exposure to a minimum for the first few days after your ACP application. Use adequate sun protection and drink plenty of water to help maintain your results for months to come!
Results
Goodbye wrinkles, hello glow! You will see an improvement in your skin within a few weeks of your ACP treatment. You will notice that your skin is fuller, tighter, and smoother. You will see a major reduction in your scars and blemishes for clearer, healthier-looking skin. Results are dramatic but look natural, because they are! Your new collagen supply will keep your skin smooth and lifted for months.
Patients see their best, clearest results after three to four ACP with microneedling sessions, spaced four to six weeks apart.
You can maintain the beautiful results of your ACP rejuvenation for the long-term! We recommend spacing ACP treatments out every six months to achieve the healthiest, smoothest skin possible.
FAQ
Is ACP safe?
ACP is safe to use! Autologous Conditioned Plasma is a powerful serum formed from a sample of your own blood. There are no risks of reactions, because the components of ACP are autologous.

Due to the risk of infection with any invasive procedure, it is important to receive your ACP application from a skincare professional. Dr. Saini uses SkinPen, which is FDA-approved for microneedling. The needles are one-time use and then disposed of. Every step of the ACP procedure will be sterile and medical-grade. In order to guarantee your ACP treatment will be as safe as possible, make sure you seek ACP treatment from a professional you trust.
How much does ACP with microneedling cost?
The price of ACP with microneedling with depend on the size of the treatment area and the number of treatments you anticipate receiving. Once you agree on your treatment details with Dr. Saini, you will receive a cost breakdown that reflects your personalized ACP with microneedling plan.