As your skin ages, its essential building blocks such as collagen and elastin decrease in production, leading to visible lines, wrinkles, and creases. At Carolina Plastic Surgery, we offer multiple solutions to improving your appearance, including non-surgical dermal fillers to restore volume to aging skin.
What are Dermal Fillers?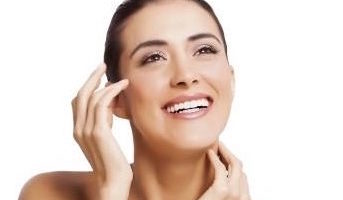 Unlike
BOTOX
and
Dysport
, which are administered into facial muscles, dermal fillers are injected underneath the skin with a fine needle. These treatments are typically derived from substances that are found
naturally
in the body, including hyaluronic acid. Hyaluronic acid helps to keep your skin hydrated. A filler that has a base of hyaluronic acid will provide a natural glow to your skin as well as be metabolized in a healthy way by your body. Substances like hyaluronic acid begin working immediately to plump volume-deficient areas and restore a more
youthful
appearance. Dermal fillers can target multiple signs of aging, including:
Smile lines
Corner lines
Vertical lip lines
Marionette lines
Thin lips
Sunken cheeks
At Carolina Plastic Surgery, we offer multiple dermal fillers to help you
achieve
your aesthetic goals.
Juvederm
Developed to target parentheses lines and nasolabial folds around the nose and mouth, Juvederm contains one of the
highest concentrations
of hyaluronic acid on the market and can create results that last for up to a year with optimal treatment. Dr. Saini uses this dermal filler mixed with lidocaine for increased patient comfort.
Juvederm Voluma
As part of the aging process, it is also common for the cheeks to develop a sunken, hollow look as the skin loses shape and volume. Part of the Juvederm family of fillers, Voluma helps restore more youthful shape and volume to the midface for results that can last for up to two years with optimal treatment.
Juvederm Vollure
Introducing Juvederm Vollure, the newest addition to the Juvederm family! Juvederm Vollure is FDA-approved to treat moderate and severe facial folds and wrinkles in adults over 21 years of age. The advanced VYCROSS® technology allows for subtle yet
transformative
results.
Radiesse
FDA-approved for the correction of moderate to severe lines between the nose and mouth, Radiesse is a unique formulation of calcium microspheres in a gel carrier that not only provides immediate volume to skin but also supports the body's own collagen production for subtle, continuous improvements over time.
Restylane
Designed to act as the natural hyaluronic acid found in your body, the Restylane group of fillers have the
dual ability
to smooth moderate to severe wrinkles around the nose and mouth as well as plump thin lips for patients twenty-one years of age and older.
Restylane Silk
This formula is commonly used to transform the patient's lips and give them the full, sensual appearance they desire. Restylane silk is FDA-approved and is specifically designed to augment the lips naturally and reduce wrinkles around the mouth and on your lips. With Restylane Silk, you no longer need to have thin, shapeless lips. See immediate results after one quick procedure!
Belotero
Also made from hyaluronic acid, this dermal filler
stands apart
for its ability to completely integrate into facial tissue, smoothing stubborn, etched-in lines and creases for seamless and discreet treatment. Belotero is a smooth, flexible gel that can rejuvenate your visible signs of aging without compromising your natural facial appearance.
The Benefits Of Dermal Fillers
The wide variety of dermal fillers offered at Dr. Saini's office helps to address and
improve
many different areas on a patient's body. Most dermal fillers are applied to the face, however, dermal fillers can also be used in other areas to improve imperfections such as scarring. Dermal fillers often improve a patient's:
Lips
Midfacial region
Wrinkles, lines, and creases
Facial definition
Nose
Scarring
Dermal filler treatments are
minimally-invasive
and can be completed quickly. Dermal fillers are an excellent, non-surgical option for patients who do not want surgery or do not have the time for an extensive recovery period. There are many physical and psychological benefits of receiving dermal fillers.
After a dermal filler procedure, you will enjoy younger, smoother skin. Patients often express more confidence because of the improvement in their appearance. You can enjoy these benefits too!
Are Dermal Fillers Right For Me?
Many adults from different backgrounds, younger and older receive dermal fillers. The
versatility
of dermal fillers helps people achieve different goals such as decreasing wrinkles or improving facial and lip volume. These procedures are perfect for people with a busy lifestyle but want to see changes in their appearance. To truly know if dermal fillers are right for you,
schedule a personal consultation
with Dr. Saini to learn more.
Consult with Dr. Saini Anti-Aging Treatment Expert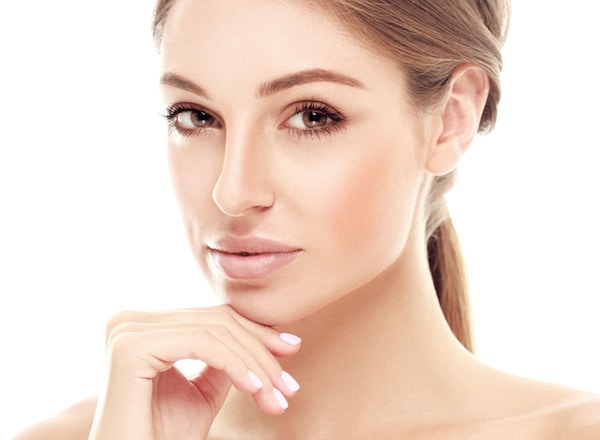 You will have the opportunity to discuss your concerns and how dermal fillers can help you achieve
your ideal appearance
. Dr. Saini will examine the areas where you would like dermal fillers applied and discuss your options. She may suggest alternative solutions to dermal fillers if she believes a different option will better achieve your cosmetic goal. Your skin-care routine, past treatments, current medications, and allergies will be discussed to give Dr. Saini a better understanding of your general health. She will
walk you through
the dermal filler treatment, potential risks, and expected outcome. You are encouraged to ask questions and voice any concerns.
Dr. Saini strives to inform her patients and help them leave their consultation feeling excited about their upcoming procedure.
Before you leave, Dr. Saini's staff will assist you with planning a date and time for your appointment. They will also inform you on
how to prepare
for your upcoming appointment and how to best care for your skin after the treatment.
Dermal Filler Treatment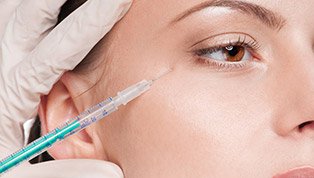 When you arrive for your appointment, the treatment area will be cleaned and a
topical numbing agent
may be applied to minimize discomfort. After the skin is numbed and you are comfortable, Dr. Saini will gently apply a thin needle into your skin. The predetermined dermal filler will be injected
strategically
to improve the area you are concerned about. Dermal filler corrections can be seen in real-time as Dr. Saini applies them, which allows you to make suggestions. Once completed, you will be able to return to your regular activities. These procedures commonly take about
twenty minutes
and can easily be performed over a lunch break.
Side Effects
Mild bruising, swelling, redness, and itching at the injection sites are some
potential
side effects from the injection. A detailed discussion along with a complete facial analysis will be done during your consultation. You will feel
cared for
with a customized treatment plan for you. The plan comes from a woman who understands your face and can discuss all your options at length with you.
Recovery & Results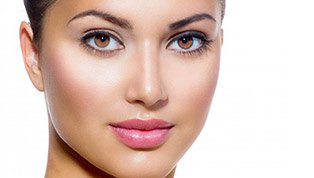 After your treatment, your injection sites may be red and swollen, but these symptoms should
quickly
diminish. Gently applying an ice pack may help reduce the discoloration and swelling. A light application of makeup after twenty-four hours will help mask any remaining redness. Your dermal fillers can last for a few months up to
two years
. The longevity of the dermal filler will depend on its type and placement. Maintenance appointments will be necessary to keep your results
consistent
.
Upon leaving your appointment, you will be able to immediately enjoy your results. You will want to avoid touching, scratching or engaging in strenuous activity for the first twenty-four hours.
You can
immediately
enjoy your improvements after one session!
Complementary Procedures
A
common
procedure done alongside injectable fillers is Kybella. Kybella is another simply injected treatment. Do you have excess fat underneath your chin that you just can't seem to target with diet and exercise? You are not alone, and at Carolina Plastic Surgery, we offer FDA-approved Kybella injectable treatments for fat reduction in the lower face. Comprised of deoxycholic acid, which is found
naturally
in the body and aids in fat breakdown, Kybella can help
restore
elevated, cosmetically-appealing contours to the neck and chin area without any surgery or downtime.
Cost of Dermal Fillers
The cost of each dermal filler treatment will vary because of our personalized approach at Caroline Plastic Surgery. Dermal fillers are an easy add-on to other procedures and help you achieve a comprehensive improvement on your appearance. Contact Carolina Plastic Surgery today at (910) 323-1234 to schedule a consultation with Dr. Saini and find out if you are a candidate for dermal fillers to smooth your moderate to severe facial wrinkles.
Brilliant Distinctions Rewards Program

At Carolina Plastic Surgery, we want you to focus on
rejuvenating
your skin without worrying about your wallet, and we are proud to offer the Brilliant Distinctions reward program to our
loyal
patients to help you save money and gain access to exclusive specials and rewards while achieving your aesthetic goals. With Brilliant Distinctions, earning points is easy! Simply sign up, receive qualifying treatments with BOTOX, Juvederm, and other brands, or shop at the Brilliant Distinctions mall. Sign up here to get started and find out more information!
Aspire Galderma Rewards

This points-based program is another
great option
to save money and earn points while receiving your favorite treatments, such as Restylane and Dysport. There are five tiers of loyalty for the Aspire program, with each one giving you the potential to earn points and earn cash back and other savings and rewards that are
exclusive
to members only. Click here to get started and begin earning points toward your first reward!