Weight is more than just a number. It is an indication of your diet, fitness, and overall wellness. When you accumulate pounds over the course of your lifetime, you may run the risk of diabetes, heart disease, and a host of other complications. Losing weight can be a struggle, but the rewards are mighty and many.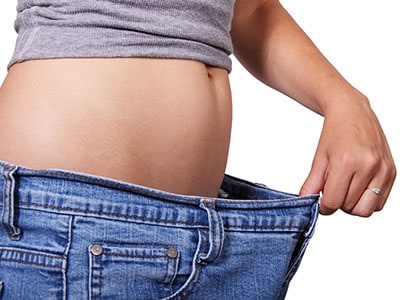 Once you have successfully arrived at your goal weight, you deserve to celebrate! But your body may still not be ready for the party. "Weight loss" is a vague term that does not take into account silhouettes, skin tone, and body contours. Luckily, Dr. Saira Saini is on the case. Her expertise in the fields of aesthetics and healthcare is unparalleled.
Under Dr. Saini's leadership, Carolina Plastic Surgery can address your post weight loss needs and cosmetic desires. Conveniently located in Fayetteville, Carolina Plastic Surgery proudly serves the communities of Fort Bragg, Eastover, Rockfish, Vander, Hope Mills, and beyond. Schedule a consultation at your earliest convenience and learn how aesthetic surgery can boost your look and your life.
About Massive Weight Loss
As any dietician can tell you, burning more calories than you consume results in weight loss. It sounds far easier than it feels. Metabolism, age, and hormonal changes can contribute to the occurrence and persistence of obesity. If you can counteract these forces through diet and exercise, then we celebrate your journey. However, many individuals turn to bariatric surgery to achieve weight loss.
Gastric bypass, for example, is a method of limiting the amount of food one can consume in order to help that person lose weight. Bariatric surgery has proven quite effective, not just in slimming down those who undergo the procedure, but also resolving residual healthcare issues. One study found that a staggering 86% of bariatric surgery patients experienced an improvement in their battle with diabetes.[1]
Wellness is Dr. Saini's top priority, so she applauds data like the study above. She encourages patients to feel their best and look their best, two goals that often go hand in hand.
When an individual loses a significant amount of weight, they may achieve an overall boost in their health. Their appearance, however, may not match their internal, emotional landscape. This may lead to insecurity and doubt, which can weigh upon one's psychological well being. Depression and anxiety can affect physical health, leading a person to binge eat or avoid proper exercise. Thus begins a destructive cycle of weight gain that obliterates a person's former achievements. But Dr. Saini can break this vicious chain of events.
By treating your body with the following suite of procedures, she can highlight your healthy physique and raise your spirits. After all, you did the hard work to lose the weight, so your body should cheer you on!
Thigh Lift After Weight Loss
Even after you trim your body, your thighs can remain bulky. A thigh lift from Dr. Saini will address excess skin and leftover fat stores along your upper leg. She makes a gentle incision, carefully hiding it from plain view, and removes loose skin as she goes. With the help of a thin vacuum tube called a cannula, Dr. Saini contours the underlying shape of the thighs before suturing the incision(s) closed. Thigh lift patients achieve a toned, defined leg that reflects their recent weight loss triumphs.
Arm Lift
If you have "bat wings" dangling from your upper arms, a brachioplasty procedure may be perfect for you. Also known as an arm lift, this surgery addresses the loose skin from the elbow to the armpit that often sags as a result of significant weight loss. Dr. Saini can contour the upper arms, remove unwanted fat cells and skin, and tighten and tone the entire region as she goes.
Body Lift
Lax skin may affect any part of the body, so Dr. Saini can tailor a body lift procedure to your unique situation.
An upper body lift will bring your arms, breasts, shoulders, and back into balance. By removing excess tissue and redraping the skin, Dr. Saini can elevate your appearance.
If you have recently experienced pregnancy or rapid weight loss in the belly region, a mid body lift could be the right prescription for you. Dr. Saini will assess your abdominal region, lower back and flanks to strategize the best way to tighten and tone your midriff.
Mid body lifts are often performed in conjunction with lower body lifts, which target sagging thighs, hips, and buttocks. Your entire body should enjoy harmonious proportions, and Dr. Saini can help you achieve this goal.
Tummy Tuck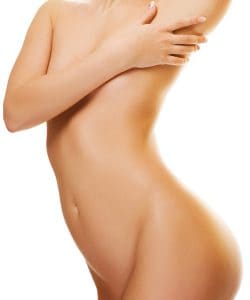 Let's face it: the belly is often the most difficult area to contour. Even if you manage to lose a remarkable amount of weight, your midsection may still struggle with rolls and sagging. New mothers understand this dilemma all too well. Pregnancy may rupture or warp abdominal muscles, which is a condition called diastasis recti.[2] Dr. Saini can repair damaged abdominal muscles and reshape the belly with a tummy tuck. This wondrous procedure cinches loose skin, contours the midriff, and enhances your appearance in the most problematic of all "problem areas."
Liposuction After Weight Loss
Significant weight loss is difficult to achieve, but body contouring through diet and exercise is nearly impossible. As your healthy, slimmer form emerges, it may reveal imperfections that dissatisfy you. For example, if you are pleased with your upper body, but your new contours make your thighs look larger, then liposuction can help. Dr. Saini can remove unwanted fat cells to deliver a more consistent shape in your target areas. Bulk and bulges be gone!
Brazilian Butt Lift
Once Dr. Saini removes unsightly fat deposits via liposuction, you can put it to great use. Your fat cells can be purified and placed back into your body in the places that need a bit of a boost. If your backside lost definition and fullness after your recent weight loss, consider the benefits of a Brazilian butt lift. Either through fat transfer or implants, Dr. Saini can raise your backend profile, round out your curves, and plump up your rear end.
Panniculectomy
The lower half of the abdomen presents a particularly difficult challenge to those who have recently lost weight. No matter how many crunches you do, you just can't seem to tone and tighten the flap of skin hanging over the front of your belt. A panniculectomy from Dr. Saini can address the "apron fold" that sags from the lower belly. By removing excess fat and skin, Dr. Saini can transform your tummy and tighten your look.
Benefits of Post Weight Loss Surgery
No matter which parts of your body you wish to tone and trim, Dr. Saini wants to help. Losing weight is an amazing first step toward self-improvement, now Dr. Saini can join your journey of aesthetic healing.
Benefits of Cosmetic Enhancement
Address skin laxity
Remove excess stores of fat
Bring a holistic harmony to your body's contours
Reflect the trim, taut new you
Ideal Candidates
If you have recently shed a significant amount of weight and you wish to tighten your loose skin, then you may be the perfect candidate for aesthetic surgery. North Carolina residents and visitors should call (910) 323-1234 to schedule a consultation with Dr. Saini. She can determine your eligibility for post-weight loss plastic surgery.
Personal Consultation in Fayetteville
Dr. Saini is a board-certified physician whose mastery of reconstructive and plastic surgery makes her one of North Carolina's brightest medical stars. But one of her greatest skills is listening. During your individual consultation, you will be encouraged to ask questions, share your recent weight loss stories, and explore your cosmetic options. To get a glimpse of Dr. Saini's dedication and devotion to the field of aesthetics, please visit our blog.
Preparation and Procedures
During your consultation, you will receive detailed instructions to prepare you for surgery. Every procedure is unique, so your directions will be specific to your post weight loss experience. Please arrange for a loved one to drive you to and from the clinic on the day of the procedure and be prepared to take time off of work to recover.
Recovery and Results
The duration and details of your healing process will depend on the nature of your surgery. The main ingredient of a successful recuperation process is rest. Allow for any swelling and discomfort to subside within weeks of your procedure as your taut, toned new self emerges.
To get a snapshot of our past patients' overwhelming satisfaction with Dr. Saini, please peruse her glowing reviews.
FAQ
How much does surgery after weight loss cost in North Carolina?
Wellness should never be cost prohibitive. To achieve your ideal look and feel after significant weight loss, Dr. Saini is proud to offer financing options to her Fayetteville clientele. You deserve the best treatment at the right price. 
What happens to loose skin after weight loss?
As fat cells shrink during rapid weight loss, the surrounding skin sometimes lags behind. As we get older, skin elasticity decreases. These factors can leave sagging, wrinkled areas of skin on individuals who have lost massive amounts of weight. Dr. Saira Saini can address loose skin issues with an array of cosmetic surgery options. 
Should I get plastic surgery after a bariatric procedure?
Bariatric surgery, such as a gastric bypass procedure, can shrink your frame by limiting the amount of calories you ingest. After successfully dropping the weight, however, your body may need additional attention. Please call (910) 323-1234 to learn how aesthetic surgery can enhance your slim, trim new proportions!
References
Buchwald, H, Avidor, Y, Braunwald, E, et al. (2004). Bariatric Surgery: A Systematic Review and Meta-analysis. Journal of the American Medical Association. 292(14):1724–1737. DOI: 10.1001/jama.292.14.1724
Brauman, D. (2008). Diastasis Recti: Clinical Anatomy. Plastic and Reconstructive Surgery. 122(5)1564-1569. doi: 10.1097/PRS.0b013e3181882493