Due to medical procedures such as a mastectomy or lumpectomy, many women have breasts that have been removed or surgically altered, affecting the appearance and shape. Medical necessity may require a woman to have one, or both, breasts removed, and she may no longer feel balanced, or "like herself," anymore. While some women find success supplementing their shape with breast forms or pads, others may want a more permanent, natural-looking breast restoration.
Thankfully, advances in breast reconstruction surgery enable patients to choose a restorative procedure that best fits their ideal, healthy body image. At Carolina Plastic Surgery, Dr. Saira Saini performs breast reconstruction surgery to restore the natural appearance and shape of the breast and improve self-confidence.
What is Breast Reconstruction Surgery?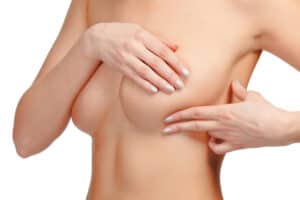 Breast reconstruction surgery restores one or both of a patient's breasts in order not only to achieve a more even, attractive appearance of the breasts but also to restore balance and a sense of normalcy to the patient's self-image. Regardless of the reason for the altering or removal of the patient's original breasts, the procedure is capable of reconstructing the patient's breasts according to their desired shape, appearance, symmetry, and size. Some patients decide that they would like the surgery to restore their breasts to their original appearance, while others decide they would prefer larger, smaller, or rounder breasts than they had originally.
Fighting cancer, or any illness, can be mentally and physically taxing. Dr. Saini understands that surviving this illness, and experiencing the resulting changes to one's body, is incredibly draining emotionally. Dr. Saini consults her patients with this consideration in mind.
In many cases, breast reconstruction surgery can be scheduled either months or years after the removal procedure.
Some patients will see best results in their breast reconstruction is performed in stages, while others' can be completed all at once. Dr. Saini can discuss your surgical options with you during your consultation.
When breast cancer and other illnesses require the removal or surgical alteration of one or both breasts, it can cause women to become self-conscious about the appearance of their chests. Rather than hiding your condition, schedule a consultation with Dr. Saini and find out how breast reconstruction surgery can benefit you. This common procedure has many different options and can recreate natural-looking breasts.
Your Consultation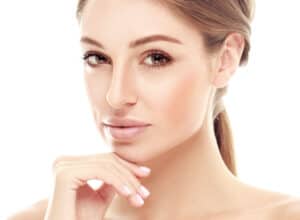 When you come in for your consultation at Carolina Plastic Surgery, the professional, helpful staff will do everything they can to make sure you feel relaxed, reassured, and well-informed. During your on-one-on consultation with Dr. Saira Saini, she will assess your medical history, medication use, and overall health in order to confirm that you are well enough to undergo the procedure. Discuss your preference for breast size and type of reconstruction, as well as for the extent of work you are willing to have done. Some women may only want to have one breast reconstructed to achieve symmetry with the other and have their present breast receive a breast lift or augmentation to match, while other patients will have a case where a reconstruction on both breasts is necessary.
After completing a physical exam, Dr. Saini will discuss what method of reconstruction will be best for both your goals and your body. If a flap (autologous) transfer is determined to be the best option for a patient, she will discuss their donor site preference, such as the patient's abdomen or back.
Once you are confirmed as a suitable candidate for breast reconstruction, Dr. Saini will work with you to design an individualized surgical plan. It is important to her that she provides the most appropriate solutions for your specific reconstruction needs. Do not hesitate to ask any questions you may have!
Patients are invited to come to the Carolina Plastic Surgery at their convenience, whether that be before or long after a patient's mastectomy or lumpectomy.
The Procedure
This procedure has advanced to include multiple techniques and can recreate one or both breasts using:
Saline or silicone implants
A flap of tissue transplanted from elsewhere on the body
A breast reconstruction procedure will be administered under IV sedation or general anesthetic. Your procedure will be customized to your needs, preferences, and level of correction, and Dr. Saini will let you know what you can expect during your procedure.
While this procedure can restore the shape and appearance of the breasts, in most cases it cannot restore the sensation to the breast or nipple.
Depending on the case of the patient, reconstruction surgery may be performed in stages, with months between procedures to allow the patient to recover. For example, some women may experience their best reconstruction if they receive a tissue expander following their mastectomy, to prepare the area for an implant. The expander may be gradually filled with saline over one to two months, after which point the expander can be replaced with the intended implant.
Dr. Saini and the highly-trained staff at Carolina Plastic Surgery make sure every patient feels happy with the results of her breast reconstruction and confident in their healthy recovery.
Reconstruction Options
A patient's reconstruction strategy is determined based on their particular mastectomy or lumpectomy, the type of cancer treatment completed, and what's best for the patient's body and proportions.
Implants
Patients have the option of receiving saline or silicone implants to restore volume to their breasts.
Depending on the nature of the patient's mastectomy or lumpectomy, most patients will need to have a tissue expander implanted into the area where the breast will be restored. This expander can be inflated slowly with water over time to prepare the skin area to better fit over a longer-term implant. Some patients prefer the natural feel of a silicone breast for their new breast, while others are interested in the way saline breasts sit on the body. Additionally, patients can opt for a round or more natural-shaped implant, and decide if they prefer one which is smooth or textured.
Flap (Autologous) Reconstruction
Another method of breast reconstruction involves the transfer of tissue, blood vessels, and sometimes muscle from a donor site on the patient's body. This transferred tissue is used to create and shape the new breast. This type of reconstruction may also include the use of an implant, to achieve the patient's preferred breast size and texture. There are four common donor sites patients can choose from:
Abdomen (Tummy)
One of the most commonly performed flap technique reconstructions is a TRAM flap, which transfers fat, skin, blood vessels, and at least one abdominal muscle from the patient's tummy.
The muscle is used to help shape the patient's new breast, while the fat and blood vessels make up the volume of the breast. Other abdominal-sourced flat techniques include the DIEP flap method, which transfers fat from the patient's lower belly but leaves the muscles intact. An SIEA flap procedure is similar but transfers a different section of blood vessels with the abdominal fat and skin. These last two options do not use muscle to support the shape of the new breast.
Upper Back
A latissimus dorsi flap involves the transferal of muscle, fat, skin, and blood vessels from your upper back. This type of transfer is often performed with an implant but does not have to be.
Buttocks
A gluteal free, or GAP flap procedure transfers to skin, fat tissue, and blood vessels from the patient's buttocks to create and fill the breast shape. Patients who do not wish to have tissue transferred from their stomachs often choose a GAP flap procedure. No muscle is taken.
Inner Thighs
A TUG flap cuts skin, muscle, and blood vessels from an area of the inner thigh, which can also include a portion of the bottom fold of the buttock. This type of reconstruction method will be best for women who have more tissue on their thighs and are interested in breasts which are small-to-medium in size. A patient who would like to achieve larger breasts with a TUG flap procedure may also require implants to see their desired results.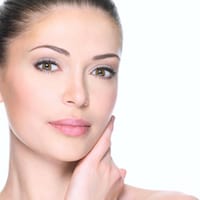 Even if patients require the use of a tissue expander to prepare their body for a silicone or saline breast implant, breast reconstruction with implants can be a relatively straightforward procedure for the patient. A flap technique reconstruction is a more involved procedure which can require more stages of surgery and a longer recovery period for the patient. However, implants are not necessarily permanent, and many patients find they need to have their implant replaced after ten to twenty years. A reconstruction accomplished by the flap and tissue transfer tends to last longer for patients, with fewer complications.
Some patients may receive nipple-sparing mastectomies, but those who do not can decide whether they would like their nipples restored. This is usually accomplished by strategically folding patient's skin, followed with the option of tattooing to improve the nipple's natural appearance.
Candidates
Candidates for a breast reconstruction surgery:
Do not have a health condition that could impair their ability to heal
Are non-smokers
Have positive and realistic expectations towards what their reconstruction can accomplish for their breast and body. For example, it is important to know that reconstructed breasts are unlikely to regain the same sensation or feeling as the original breast. The procedure may also initially leave incision lines in the patient's breast and donor areas, if applicable.
The best way to determine whether you qualify for breast reconstruction surgery is to schedule a consultation with Dr. Saini and have your individual condition, preferences, and goals evaluated. If approved for this procedure, a customized surgical plan will be created for you.
Recovery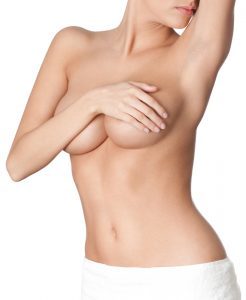 The healing process is different for everyone, but your breasts may be bandaged in order to control post-surgical bruising, swelling, and discomfort. Dr. Saini will advise you on when you can safely return to work and normal activities as well as any aftercare that may be necessary for your incision sites. Some patients may have drains put in place at their surgery site. They will receive comprehensive instructions for their care and eventual removal from the doctor. Most patients are advised to refrain from strenuous exercise for several weeks after their procedure.
It is not uncommon to feel sore or fatigued after a reconstruction procedure. Patients may experience numbness in areas where the procedure was performed, but their numbness, swelling, and bruising will improve every week until the eighth week of their recovery, after which point these conditions will have subsided completely. Dr. Saini can recommend pain-relieving medications to patients to relieve any discomfort.
Recovery from a reconstruction with an implant is usually shorter than the recovery from a flap technique procedure, as the patient is healing from donor site incisions as well.
Contact Carolina Plastic Surgery today to schedule a consultation with Dr. Saini and find out how breast reconstruction surgery can restore the appearance of natural-looking breasts and improve your overall self-confidence about your body.
Results
Overcoming an illness like cancer is one of the greatest challenges a person can face. No matter the reason for a woman's needing breast reconstruction, restoration of a woman's breasts can be a significant, normalizing event in a woman's emotional and physical recovery. While it may take multiple stages of surgery, breast reconstruction will restore an attractive shape, lift, feel, and symmetry to the patient's breasts.
No two women are the same. Dr. Saini takes great care to provide her patients with the breasts and procedure experience that is right for them and their bodies.
Price
To learn more about your options with Breast Reconstruction Surgery, contact the Carolina Plastic Surgery Center today to schedule your complimentary consultation.