At Carolina Plastic Surgery, we provide skin and laser services for a wide range of skin types, such as our hair removal treatments with the Vectus laser. Utilizing leading-edge diode technology, the Vectus provides high-volume hair reduction for several different skin types and tones without compromising patient safety or comfort.
The Vectus laser is more effective than electrolysis hair removal because it is more effective and is a satisfactory solution for permanent hair removal. For convenient removal of unwanted hair without damage to surrounding tissues, consider Vectus laser treatment.
What is the Vectus Laser?
The Vectus Laser is an FDA-approved, revolutionary treatment that precisely removes hair and gives you smooth, hairless skin. There are many systems that claim to be the best at removing unwanted body hair, but only Vectus can target and treat large areas such as the back in as little as five minutes. The Vectus can also effectively treat other areas, such as the:
Underarms
Legs
Bikini areas
In some instances, multiple areas may be able to be treated in a single session, which can be discussed with Dr. Saini during your consultation.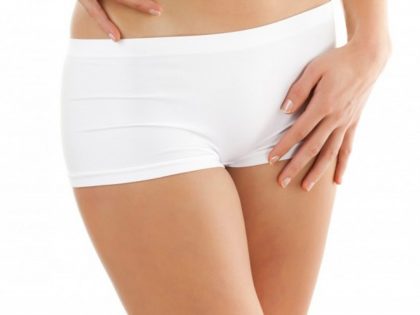 Many of the patients who come to us are self-conscious of their body and choose not to wear clothing that may reveal unflattering body hair.
At Carolina Plastic Surgery, we believe you should feel confident and comfortable in your body and will strive to help you achieve your body goals.
Vectus Laser Hair removal is effective for treating the following areas:
Laser hair removal on legs. The legs are one of the most popular places to reduce hair. You shouldn't have to be bothered with shaving a few times a week to obtain smoother, hair-free results. Vectus laser hair removal can quickly reduce hair for the long term, eliminating the need for tedious hair grooming routines.
Brazilian hair removal. Waxing hurts and shaving can cause a lot of problems like ingrown hairs, infection not to mention the upkeep. With our laser hair removal services, we can leave you smooth and swimsuit-ready at a moments notice!
Armpit laser hair removal. Armpits are another area that requires you to shave more than once a week. Shaving your armpits can leave dark discolorations and leave your underarm looking like you didn't shave at all. The Vectus laser will remove hair and also diminishes discoloration!
Laser hair removal for men. Vectus laser hair removal is perfect for both men and women who wish to reduce their body hair. You don't need to be self-conscious about removing your shirt anymore, our Vectus laser technique can quickly reduce hair on your chest, back and arms.
These procedures will boost your confidence and improve your appearance! For the best laser hair removal and care, reach out to us today to schedule a consultation so we can help you learn more about obtaining your ideal appearance!
Is the Vectus Laser Right for Me?
There are many advantages to having your hair removed with the Vectus laser, the main one is that it is a non-invasive procedure that will reduce your hair quickly and effectively. This system is powerful and efficient, able to cover large areas of the body such as the chest and arms.
Personal Consultation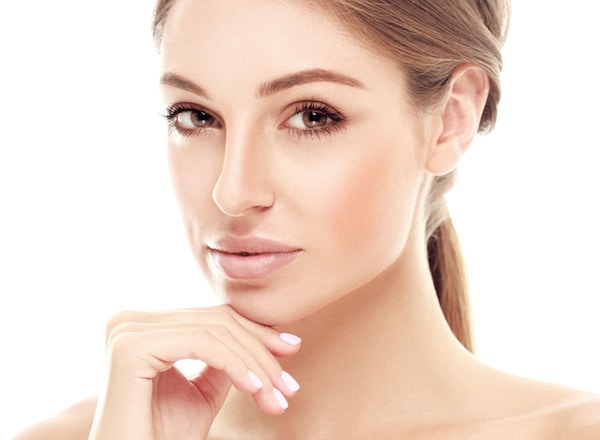 In your personal consultation, you will have the opportunity to meet with Dr. Saini and discuss your concerns and what you hope to achieve with laser hair removal. She will listen carefully and examine the areas you wish to improve. While looking over your skin, she will ask about your general health, any past procedures, allergies, and current medication routines.
This information will help her determine if a Vectus laser treatment is right for you. Dr. Saini may suggest an alternative solution or additional treatment to help you achieve your desired appearance.
Once you and Dr. Saini have decided upon the treatment, you will make a plan that fits with your lifestyle.
She will walk you through the details of the procedure, potential risks, and expected outcome. She will then talk to you about how to best prepare for the procedure and how many sessions you may need to achieve your desired aesthetic.
The Hair Removal Procedure
The advanced Vectus system stands out from other hair removal lasers for multiple reasons: Contact Cooling maintains patient comfort by protecting the skin surface throughout treatment. Photon Recycling coagulates active hair follicles thoroughly using a uniform beam, eliminating the need for multiple passes of the laser and reducing treatment time.
Skintel Melanin Reader is the only melanin reader approved by the FDA for safer hair removal that can be personalized to the patient's own specifications.
Once the controlled laser energy is pulsed beneath the skin, it converts to heat and destroys hair follicles that are in the active stage of growth. Since hair grows in three different phases, multiple sessions may be necessary for total hair clearance.
Your procedure will be completed with one of two applicators. There is a small applicator, .5 inches by .5 inches and a larger applicator that is 1 inch by 1.5 inches for the different treatment areas. The different sized applicators are used to address different areas of the body.
The Vectus laser will remove your hair evenly and effectively. Safe for a wide range of skin types, tones and conditions, you can expect incredible results from the Vectus laser!
Recovery
Following your procedure, your skin may feel sensitive and be slightly red. These symptoms should fade quickly. The Skintel Melanin Reader ensures that the proper wavelength will be used during your treatment, allowing a fast return to normal activities with no downtime. Slight flushing may develop for a day or so on treated areas and the hair will gradually fall out, leaving silky smooth skin that lasts.
Laser Hair Removal Results
You will immediately notice a decrease in hair density and length! It may take a few months for your long-term results to set in, but you will notice a clear reduction in hair growth. These results will be long-lasting but you will need to continue follow-up maintenance sessions to ensure hairless skin.
Complementary Procedures
The Vectus laser treatment is a non-surgical procedure that can be easily paired with other non-invasive treatments such as dermal fillers and neurotoxin injections.
Botox, Dysport & Xeomin – Wrinkle Prevention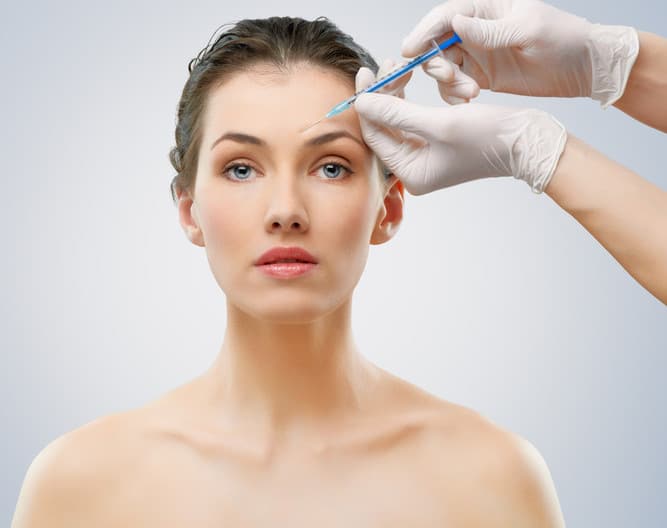 These injections are perfect for people who want to freshen up their face and look younger! Botox, Dysport, and Xeomin are neurotoxins that temporarily pause communication between muscles and nerves. This allows your muscles to rest and for your skin to become smooth.
These treatments will improve your appearance while preventing the further development of wrinkles, lines, and creases.
Dermal Fillers – Volumize Skin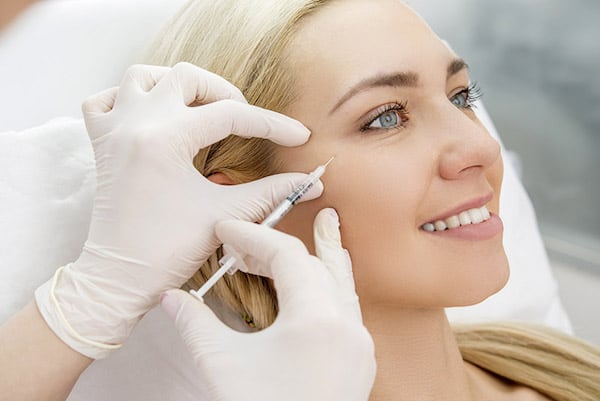 Injectable fillers are simple, but effective treatments used to enhance facial features. These fillers have been specifically made to treat unique areas of the face. Carolina Plastic Surgery offers Juvederm, Juvederm Voluma, Juvederm Vollure, Radiesse, Restylane, Restylane Silk, and Belotero. Some of these fillers are best used to reduce small wrinkles like crow's feet, whereas others have been made to reduce severe creases like nasolabial folds. Fillers can also be used to plump the lips or fill in areas of the face that have lost volume over time, such as the cheeks. Dermal fillers are a great, non-surgical option to rejuvenate the face.
The above treatments are performed with a syringe and medical grade, thin needle. The injection area will be numbed with a topical anesthetic and then the injections will be strategically applied. Some dermal fillers have an anesthetic in their formula to help improve the comfort of the appointment. Once completed, you will be able to return to your regular day. Dermal fillers and neurotoxins will improve upon your Vectus laser treatment to provide you with a comprehensive enhancement.
Combining your laser treatment with another procedure is easy, ask Dr. Saini about your options during your personal consultation.
Cost of Vectus Laser Hair Removal
Vectus laser treatment cost packages are tailored to each patient's plan. Vectus laser treatment is affordable and can be applied all over the body! See the provided list of treatable areas and their costs
$325.00 Face
$99.00 Lip (upper)
$99.00 Chin
$99.00 Eyebrow
$99.00 Sideburns
$125.00 Back of Neck
$350.00 Bikini (Brazilian)
$199.00 Bikini Line
$250.00 Full Chest
$399.00 Full Back
$198.00 Lip and Chin
$250.00 Lower Face/ Beard
$99.00 Ears
$199.00 Underarms
$199.00 Forearms
$399.00 Entire arms
$250.00 Upper or Lower Legs
$450.00 Entire Legs
$99.00 Toes
Depending on your personal goals and body, you may require multiple treatments to provide optimal results. To learn more about the Vectus laser hair removal procedure, give us a call at (910) 323-1234.