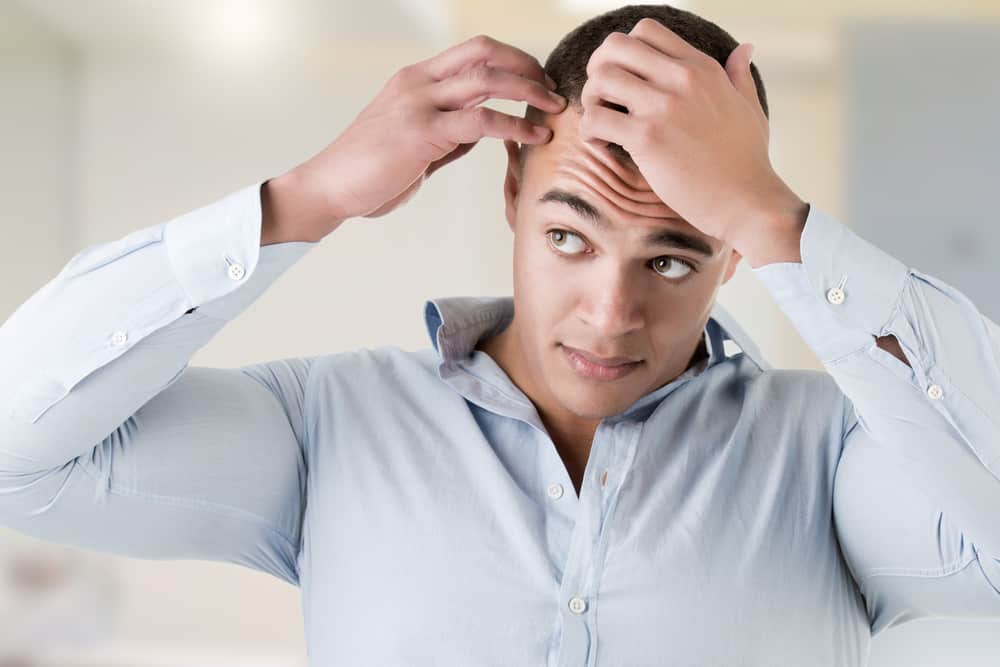 NeoGraft is a hair restoration procedure that relocates healthy hair follicles to thin or balding areas, such as those typically found on the top of the head. Those who are experiencing hair loss commonly have healthy follicles elsewhere, like on the sides and back of their heads. By strategically relocating these follicles with the NeoGraft device, Dr. Saira Saini and her team at Carolina Plastic Surgery can help you achieve thicker, fuller hair. While hair loss is natural, it doesn't have to be forever. Schedule an initial consultation at our Fayetteville offices in North Carolina by filling out this online form or call our offices at (910) 323-1234. During this consultation, we will explain how NeoGraft can help you regrow your own natural hair in as little as one session.
About Hair Loss
Natural hair loss is often caused by the condition androgenetic alopecia and it is an inherited trait. Other types of hair loss can be caused by:[1]
Stress
Pregnancy
Medication side effects
Poor nutrition and lack of iron, zinc, and biotin
However, once these conditions are resolved, hair growth typically resumes. But, not all hair loss is curable. Androgenetic alopecia, on the other hand, affects half of all women and 80% of all men.[2] So, if it is so common, why is hair loss so taboo? For most, hair loss is a sign of aging. For women, thinning hair doesn't just signify the loss of youth, it threatens a traditional symbol of feminine beauty. Most women can't "just accept it" and shave it all off as readily as men. Of course, hair loss isn't always easy for men to accept either. A full head of hair is a symbol of strength, youth, and virility, as with the biblical strong man Samson.
Of all the cosmetic changes brought on by age, hair loss is one of the most common. Certain hair follicles are androgen-sensitive –– meaning that when androgen levels spike, these follicles' health begins to wane. And unfortunately, these sensitive follicles are located on the top of our head. So, as a man's testosterone (an androgen-hormone) levels peak in his early to mid twenties, his hair follicles start to atrophy. This is why 25% of men with androgenetic alopecia see their hair thin by the time they're 21 years old.[3] Women with this condition typically experience hair loss during the hormonal shifts that accompany menopause. By 50 years old, 30%-50% of women have some degree of hair loss.
To treat hair loss, many of our patients say they have tried different vitamins and supplements to only find limited success, if any. This is because once the hair follicles have atrophied past a certain point, hair regrowth is off the table. That is why you need to catch hair loss early. With NeoGraft, Dr. Saini and her team can accomplish just that.
About NeoGraft
NeoGraft is a minimally invasive procedure where a trained specialist carefully extract the healthy hair follicles from the sides or back of your head –– areas known as donor sites. When we extract these follicles from the donor areas, we extract them in clusters of 1-4 follicles called grafts. NeoGraft is a handheld device that operates using air pressure and suction to remove the follicles from the donor areas. Once we have harvested the desired amount of grafts (around 1,500-2,000), we then use the NeoGraft device to relocate the follicles into the balding or thin areas. Because we use the NeoGraft device, the follicles are placed at uniform depths to allow for even hair regrowth.
Difference Between FUE & FUT
NeoGraft uses a process known as follicular unit extraction (FUE). In the past, other methods have used follicular unit transplantation (FUT). FUT involves a long, horizontal incision on the back of the head. A strip of this area of the patient's scalp is removed and then the hair follicles are extracted from this strip. Once these follicles are extracted, the incision on the back of the head is sutured closed, leaving behind a thick, horizontal scar. The theory behind this is that the patient's longer hair would hide this scar, however, for many patients of FUT, this is not the case. The thick scar shows through shorter hair cuts and restricts the patient from wearing many styles. FUE uses minuscule extractions that are evenly dispersed throughout the donor area. Their small size ensures that any evidence is easily concealed by the surrounding hair.
Candidates
For those interested in restoring their hair with NeoGraft in Fayetteville, please schedule a personal consultation by clicking here. A member of our team will reach out to you shortly.
Because hair loss affects people of all ages, we help patients from all walks of life. Many of our patients have tried other hair restoration measures like vitamins and supplements. Others have committed to a life of wigs, combovers, toupees, and hats. To qualify for NeoGraft, we do ask that patients have a healthy amount of follicles on the sides and back of their heads. We also ask that patients have accurate expectations as to what NeoGraft can do and the timeline for such results.
Personal Consultation
If this is your first time with us, we will begin with a brief new patient intake interview and a physical examination. Then, we will ask you questions about your cosmetic concerns. Most of our patients come to Carolina Plastic Surgery with more dilemmas than just thinning or balding hair. With our wide array of procedures and services, we are proud to offer treatments for many different cosmetic concerns. We will learn about your unique concerns and recommend tailored solutions. Then, we will inspect your hair loss and potential donor areas. Dr. Saini and her team will determine whether NeoGraft is right for you. Then, Dr. Saini will construct a personalized treatment plan to address each one of your cosmetic concerns. Before you leave our care, we will give you a list of preparatory steps to follow between now and your NeoGraft session.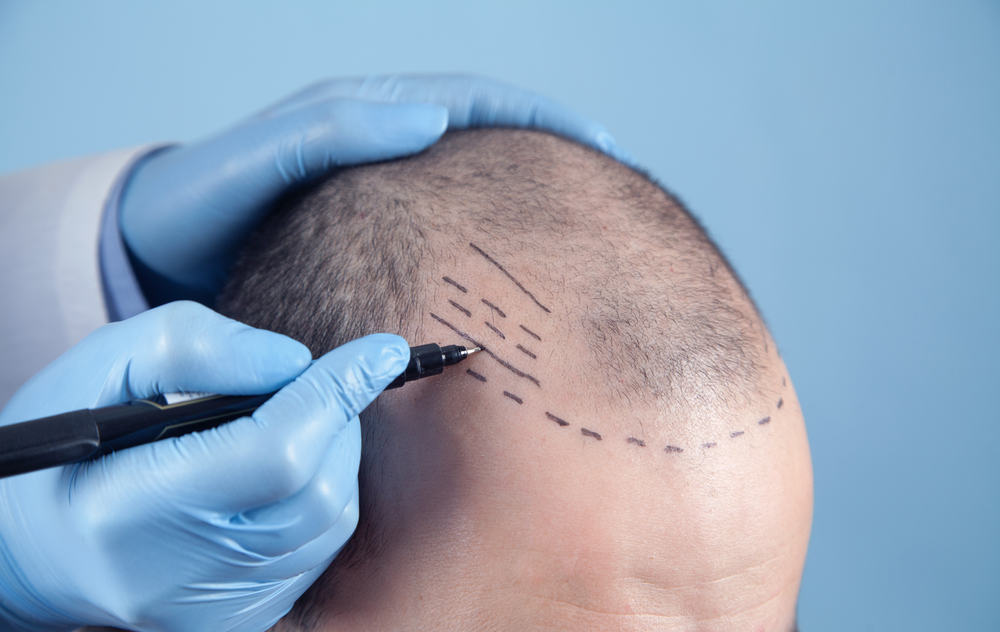 Preparation
Follow the steps we give you closely as they may be customized to your specific treatment. More general steps include:
Avoid blood-thinning medications like Advil, ibuprofen, aspirin, and fish oils. These can cause excessive bleeding during your NeoGraft session.
Stop using any nicotine products. Nicotine constricts blood vessels which interrupt the body's natural healing response.
Pre-fill prescriptions. Trust us, you will want to go straight home after your appointment and not have to stand in line at the pharmacy.
Plan for some time off work. After the NeoGraft procedure, your head will be a little tender, sore, and red. It should be best to schedule time away from work to focus on recovery.
Procedure
We will begin your NeoGraft procedure by administering a local anesthetic to your the targeted areas. We might also include other sedatives if you would prefer to be more relaxed. Patients often choose to bring a friend or partner as a caregiver to drive them home and look after them after the procedure. We typically relocate 1,500-2,000 grafts during a NeoGraft Procedure, so the process can last a few hours. Dr. Saini will strategically remove the follicular units. Once she has extracted the necessary amount of grafts, they will be readied for relocation. They will then take the NeoGraft device and inject the grafts into the balding and thinning areas at the appropriate depths. After they have relocated all of your grafts, you will be free to leave our care and go home to focus on rest and recovery.
Recovery
Recovery from NeoGraft is straightforward.
Do not wear hats, beanies, or hoodies
Do not wash your hair for the next few days –– showering is okay however
Don't disrupt the treated areas when you sleep
Continue avoiding blood-thinning medications
Avoid strenuous activities for the next 1-2 weeks
During the next few months, the grafts will gradually take root in their new homes. Be aware that you should expect to see results within the next 8-12 months.
Other Anti-Aging Procedures
Like hair loss, wrinkles and fine lines are common signs of aging. When collagen fibers in our skin weaken, wrinkles start to appear in our complexion, making us oftentimes look older than we are or feel. To assuage these wrinkles and restore a youthful appearance in the face, we proudly offer Botox and other neuromodulators. When injected intramuscularly, Botox interrupts the muscle's connection with the central nervous system and brain, blocking its ability to contract. Because the muscle has lost the ability to contract, the skin relaxes and smoothes away any wrinkles. Since it is an easy injectable procedure, Botox is easily added to many different treatments like NeoGraft. Ask about Botox at your initial consultation!
How Much Does NeoGraft Cost in Fayetteville?
The cost of your NeoGraft procedure will depend on how extensive your session is, the different surgical requirements needed, and if any additional services were added to your treatment. We will discuss and determine the price of your care during your initial consultation. If you are interested in financing your payments, go to our financing page to learn about our options. We also have monthly specials. Check out our monthly specials page to stay up-to-date! Also, our blog is an insightful place to learn about different trends in plastic surgery and where many of our patients go to have their questions answered.
References
Chan, D., & Ducic, Y. (2015). Citation: Chan D, Ducic Y. An Update on Hair Restoration. J Aesthet Reconstr Surg, 1(1), 1. https://doi.org/10.4172/2472-1905.10008
Piraccini BM;Alessandrini A. (2014). Androgenetic alopecia. Giornale Italiano Di Dermatologia E Venereologia : Organo Ufficiale, Societa Italiana Di Dermatologia E Sifilografia, 149(1). https://pubmed.ncbi.nlm.nih.gov/24566563/
American Hair Loss Association – Men's Hair Loss / Introduction. (2021). Americanhairloss.org. https://www.americanhairloss.org/men_hair_loss/introduction.html