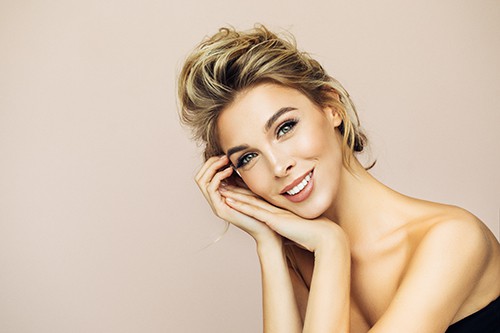 A laser is the safest, most efficient method to light the way to a new you.
Whether you struggle with unwanted hair, blemishes, or inconsistent texture, laser treatment is a brilliant solution to your skin issues. At Carolina Plastic Surgery, Dr. Saira Saini has advanced training in multiple laser procedures. She can apply her vast knowledge to your individual skin concerns and heal your aged, damaged skin.
Every consultation begins with a thorough skin evaluation from the doctor herself. Dr. Saini will use her comprehensive assessments to create a personalized treatment plan, tailored to meet your aesthetic concerns.
We proudly serve the areas of Fayetteville, Hope Mills, Lumberton, Eastover, Dunn, and the surrounding communities of North Carolina and South Carolina. Contact Carolina Plastic Surgery at your earliest convenience to benefit from Dr. Saini's expertise and dedication. We also offer virtual consultations for those who are unable to visit us in person. No matter where you log on, Dr. Saini wants to connect with you.
About Skin Rejuvenation
Photoaging is the term that describes how skin ages in response to sun exposure.[1] The ultraviolet rays can cause solar elastosis, characterized by dry, thick skin.[2] Sun damage is also linked to premature wrinkling, liver spots, and leathery skin texture.
Visible signs of aging and other skin imperfections can be effectively targeted using laser energy. We offer multiple laser options at Carolina Plastic Surgery to help you with all of your aesthetic concerns.
CO2 Laser Resurfacing
Also referred to as fractional resurfacing, CO2 laser resurfacing treats one fraction of the skin at a time. The targeted beam creates microchannels that leave the healthy tissue intact and stimulate the skin's natural healing response.[3] CO2 laser therapy minimizes post-treatment redness and downtime and promotes results that are both immediate and long-lasting.
Palomar Icon
The Palomar Icon Aesthetic System is a versatile, multi-treatment technique. It can effectively reduce imperfections, visible signs of aging, visible veins, unwanted body hair, and more using next-generation technology. The Palomar Icon system features state-of-the-art Contact Cooling to keep the skin surface comfortable throughout treatment. Dr. Saini employs the built-in Skintel melanin reader to scan patients' skin prior to treatment. She then customizes the wavelength of the laser for optimal patient safety, effectiveness, and comfort.
Vectus
Are you seeking a more permanent alternative for removing unwanted body hair? The Vectus may be right for you! Laser-based hair removal permanently disables hair follicles, preventing growth at the source. Vectus keeps you silky smooth without any stubble, ingrown hairs, or razor burn. The Vectus system is powered by an 810-nanometer diode laser.[4] The specifications are tuned specifically to target unsightly hair and bring out your inner glow.
SmartSkin
The SmartSkin laser system emits small pulses into treated areas and can be tailored to each patient's specific needs. Healthy skin is kept intact. Your body is empowered to produce more collagen and elastin beneath the surface to gradually remodel problematic areas. SmartSkin can be utilized on multiple areas of the body for a wide range of imperfections. Studies show a noticeable reduction in photoaging (sun damage) one month after treatment, and the benefits typically extend for at least three months.[5] SmartSkin has also proven wonderfully effective in treating acne scars and other textural impurities.
To reap the rewards of skin rejuvenation for yourself, call (910) 323-1234 to reach our Fayetteville office.
Benefits of Laser Resurfacing
Minimally invasive
Non-surgical
Customized to a patient's unique skin tone
Advanced and efficient
Eligible Candidates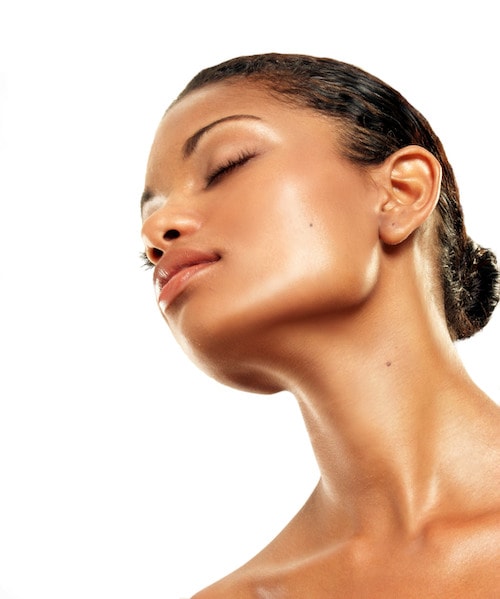 Healthy women and men who wish to invigorate the complexion of their skin are ideal candidates for laser treatment. You may not be eligible for certain laser techniques if you have excessively lax skin. Also, if you are experiencing an active breakout of acne, the area affected may need to wait until it heals before receiving laser therapy.
To determine your candidacy for laser services at Carolina Plastic Surgery, please contact our offices. You may also schedule a virtual consultation to better suit your schedule and lifestyle.
Private Consultation in Fayetteville
Your life story is still being written. The skin on your face reflects everything you have learned, how you perceive the world, and which emotions you choose to share with those around you. To make sure your skin conveys your story clearly and passionately, treat it with love.
Speaking of fascinating life stories, Dr. Saira Saini is a true icon. She served overseas in Iraq and Afghanistan for over 20 years. In that time, Dr. Saini provided care and compassion to a whole generation of soldiers and civilians alike. She is eager to include you among her ranks of grateful clients.
To learn more about Dr. Saini and her wellness philosophies, please visit our blog. If any questions or points of interest may arise, feel free to bring them with you to your consultation. In addition to being a skilled physician and globetrotting philanthropist. Dr. Saini is also a great listener.
Preparation and Procedure
The preparation process for laser resurfacing begins once your consultation ends. Dr. Saini and her associates will provide you with detailed instructions to equip you with the knowledge and tools you need to succeed. You may be directed to treat your skin with a series of products to aptly prepare it for the ensuing laser treatment of your choice.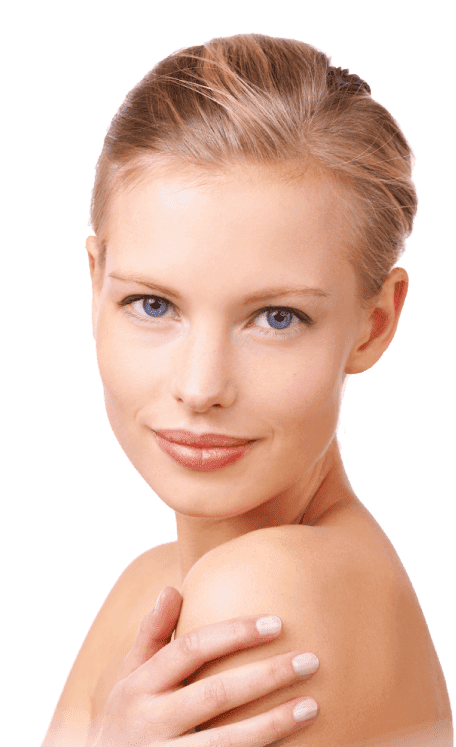 You may be instructed to stop taking certain medications in the weeks leading up to your procedure. Blood thinners, for example, may impede your ability to heal rapidly and productively. Please tell Dr. Saini if you are on any anti-acne medications like isotretinoin (brand name Accutane). She can advise you on the best path forward to minimize scarring and maximize healing.
On the day of your procedure, Dr. Saini will apply a topical anesthetic to the treatment area. The skin is also cleansed to remove excess oils and impurities. Please do not wear makeup to your laser appointment.
The laser is slowly and precisely maneuvered over the treatment area. Dr. Saini will explain the process before performing your laser resurfacing. She wants you to be well informed and a willing participant in your own enhancement journey.
Healthy Recovery
Immediately following laser therapy, soothing wraps are applied to the treatment area. The duration of your healing process will hinge upon which type of treatment you received. Deep lasers may require 2-3 weeks for a full recovery while surface sessions only take 3-7 days. You can use ice packs to respond to any mild swelling or redness that may occur.
Please avoid sun exposure during your recovery period. You should keep the treatment area clean and hydrated, but please do not use a product without consulting Dr. Saini first. She can recommend the right moisturizer for your anatomy and post-procedural needs.
Amazing Results
Looking good is a triumph, but feeling great is what life is all about. Laser treatment will replenish the look of your complexion by removing age spots and unwanted hair. It will also deliver a smooth, even texture to your skin and boost your confidence along the way.
To get a glimpse of your future satisfaction, please visit our rave reviews page. Our clients' kind words shine as brightly as your skin after a comprehensive, transformative visit with Dr. Saini.
FAQ
How much does laser treatment cost in Fayetteville, North Carolina?
The price of your laser treatment depends on which technology you request and how extensive your resurfacing area is. Carolina Plastic Surgery offers financing options to ensure you get the best care at the right cost. Please call (910) 323-1234 to learn more about our transparent pricing and comprehensive care. 
Which laser treatment is right for me?
Dr. Saini will help you choose the most beneficial treatment for you based on your skin condition and aesthetic goals. Dr. Saini is proficient in treating the full scope of skin conditions and is up to date on the most current laser treatments and techniques. Contact Carolina Plastic Surgery today to schedule a consultation and find out more about our laser services for skin rejuvenation and remodeling.
References
Berneburg, M., Plettenberg, H., & Krutmann, J. (2000). Photoaging of human skin. Photodermatology, Photoimmunology & Photomedicine: Review article, 16(6), 239-244. https://doi.org/10.1034/j.1600-0781.2000.160601.x
American Cancer Society website (2020). Ultraviolet (UV) Radiation page. Retrieved from https://www.cancer.org/cancer/cancer-causes/radiation-exposure/uv-radiation.html
Alster, T. S., Kauvar, A. N., Geronemus, R. G. (1996). Histology of high-energy pulsed CO2 laser resurfacing. Seminars in Cutaneous Medicine and Surgery. 15(3):189-193. DOI: 10.1016/s1085-5629(96)80010-1.
Bhat, Y. J., Bashir, S., Nabi, N., & Hassan, I. (2020). Laser Treatment in Hirsutism: An Update. Dermatology Practical & Conceptual, 10(2), e2020048. https://doi.org/10.5826/dpc.1002a48
Gold, M. H., Heath, A. D., Biron, J. A. (2009). Clinical evaluation of the SmartSkin fractional laser for the treatment of photodamage and acne scars. Journal of Drugs in Dermatology: JDD. 8(11 Suppl):s4-8. PMID: 19916260. Retrieved from https://europepmc.org/article/med/19916260