Botox, Dysport and Xeomin are aesthetic neuromodulators that relax away wrinkles and deep creases to rejuvenate your face. Neuromodulators are pharmaceutical compounds that soften the muscular contractions in your face. In this way, these injectables can reduce the appearance of wrinkles and prevent new ones from forming.
Read our blog to learn more about our popular procedures at Carolina Plastic Surgery.
Injectable Neuromodulators Can Soften Signs of Aging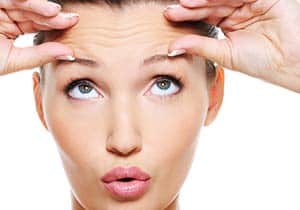 Dynamic wrinkles are wrinkles that form when we smile, frown or get angry. These wrinkles include brow furrows, crow's feet and laugh lines. After repetition of these facial movements, deep lines and wrinkles will form and become visibly apparent, even when not making the corresponding facial expression.[1] Sometimes, these wrinkles may be a result of an overused facial muscle which refuses to relax, holding the crease in place. These dynamic wrinkles may be addressed with Botox, Dysport or Xeomin.
Neuromodulator injections reduce the visibility of dynamic wrinkles and return a relaxed, youthful expression to your face. Neuromodulators are derived from the botulinum molecule and administered in small doses directly into facial muscles. They successfully smooth wrinkles by relaxing the muscle responsible for the formation of the wrinkle.
Botox, Dysport & Xeomin Effectively Target the Following
Vertical frown lines
Crow's feet
Other creases around the forehead and brow area
At Carolina Plastic Surgery, our non-invasive med spa injections offer excellent solutions for facial wrinkles. These injections provide transformative results, fast treatment and require little to no recovery time. Dr. Saira H. Saini is dedicated to bringing the finest in aesthetic enhancements to her Fayetteville community. Contact Carolina Plastic Surgery to get the conversation started. Call (910) 323-1234 and schedule a consultation. If you prefer, we now offer Virtual Consultations, as well.
Benefits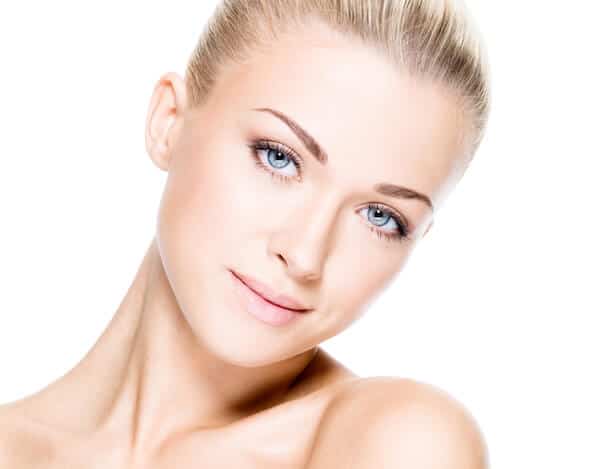 Once these neuromodulators are strategically injected by our experienced medical team, the botulinum molecule temporarily blocks chemical signals from reaching nerves.[2] This process relaxes the underlying muscle activity that can cause visible lines and creases. The result is a smoother, younger-looking appearance that can last anywhere from three to six months.
Botox, Dysport and Xeomin have been extensively tested for safety and efficacy, and the majority of men and women who are treated with these injectables experience no complications or adverse effects. Injection sites may develop slight bruising, swelling, itching or redness, but these symptoms should only last for a day or so.
Botox
Botox Cosmetic is FDA-approved and is very effective on severe frown lines, crow's feet and forehead lines.
Newtox
NewTox is the newest neuromodulator to freshen your face. It works by temporarily reducing sharp muscle contractions in the forehead to create a smooth, serene look. NewTox is an impressive treatment for wrinkles and lines.
Dysport
This injectable is highly successful when administered between the eyebrows. Dysport can improve glabellar lines, frown lines, forehead wrinkles, bunny lines and crow's feet.
Xeomin
Xeomin is a temporary solution to improve moderate to severe frown lines found between the eyebrows. Xeomin is injected into muscles around the eyebrows where it smooths out the wrinkles and lines.
Ideal Candidates
Botox, Dysport and Xeomin injections are available for both men and women ranging from age thirty to sixty.
Characteristics of Qualified Candidates
Deep lines and wrinkles in their brow or facial area
Headaches or migraines
Moderate skin elasticity
Your Private Consultation at Carolina Plastic Surgery
Not all types of wrinkles respond the same to neuromodulators, so the best way to determine if these treatments are right for you is to schedule a consultation with Dr. Saira H. Saini at our Fayetteville office. During your personal consultation, you will work together with Dr. Saini to create a personalized treatment plan that achieves your cosmetic goals and is appropriate for your unique anatomy.
At your confidential consultation, you are free to ask the doctor about any of our surgical and non-invasive procedures. Dr. Saini's past patients all have positive opinions of the doctor and the atmosphere at Carolina Plastic Surgery. Contact us to schedule a consultation. Call (910) 323-1234 or, if you prefer, you can also set up a Virtual Consultation.
Preparation & Procedure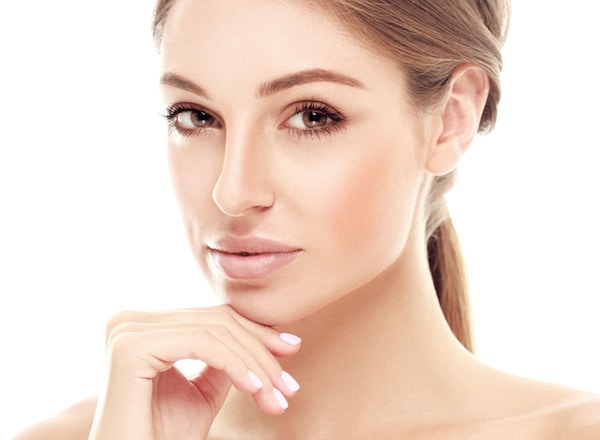 These popular procedures are fast. They only take about ten to fifteen minutes.[3] The treatment is non-surgical and has minimal downtime, allowing patients to receive these treatments over a lunch break, if they like.
When the patient arrives for their treatment, the predetermined injection sites will be cleaned. Dr. Saini will then gently apply the injections into the scientifically pinpointed areas to create positive, natural-looking results. After the injections are administered, you will then be able to return to your regular schedule.
Recovery & Results
Botox, Dysport and Xeomin injections are great solutions to many aging problems. You're going to love your amazing results!
Outstanding Outcomes of Aesthetic Injectables
Diminished appearance in lines and wrinkles
Youthful restoration
Facial expressions will no longer appear angry, tired or worried
Botox injections in brow furrow can help reduce headaches and migraines
Results will be noticeable within twenty-four to forty-eight hours.[4] While results will depend on the patient's unique body chemistry, Botox and Xeomin achieve attractive rejuvenation that will last for three to six months. The results of Dysport are visible for about three months.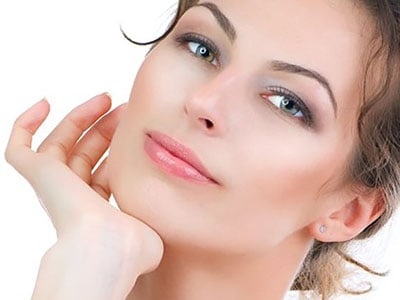 Depending on your skin, multiple treatment sessions may be necessary. While these neuromodulators cannot stop the effects of aging, Dr. Saini can create a long-term plan to help you retain your smoother, younger-looking skin. Neuromodulator injections have even shown to successfully reduce the formation of new wrinkles in treatment sites.
There is very little to no downtime required for injections. They are fast, simple and non-surgical. A recovery period is typically unnecessary and people are able to return to work immediately after their treatment.
Complementary Procedures: Dermal Fillers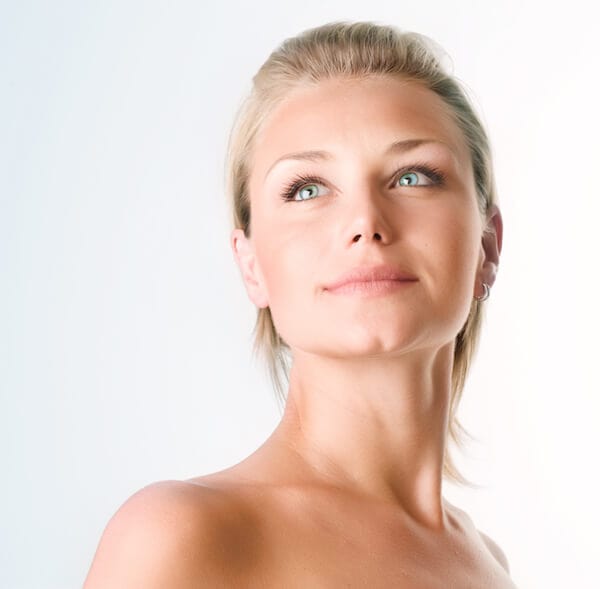 Dermal Fillers are a common complement to neuromodulator injections. Dermal fillers are injections used to return lost volume to the soft tissues of the face. Fillers are made of a gel-like substance that softens the features of an aging face.
Dermal fillers add volume and reduce wrinkles at the lips, cheeks, midface and chin. They are an excellent alternative to invasive surgical procedures. Dermal fillers require no recovery time.
Radiesse
This filler can be used to improve the volume of the cheeks and contour the face. Made with calcium hydroxylapatite, a component found in human bones, Radiesse reduces the appearance of deep smile lines, marionette lines and frown lines. Radiesse adds volume to the cheeks and contours the face.
The Juvederm Collection
These fillers are made with hyaluronic acid. This acid is naturally-occurring in the body where it promotes hydration of the skin. Hyaluronic acid is absorbed and naturally processed by the body. These injections can be used to reduce depressions, scars, lines or wrinkles. Juvederm achieves smooth, natural-looking rejuvenation of parentheses lines and nasolabial folds. Juvederm products may also add attractive fullness and plump contour to your luscious lips.
Belotero
This dermal filler is designed to smooth out and fill in severe nasolabial folds. Also known as "marionette lines," nasolabial folds run from the side of the nose to the corner of the mouth, right along your smile line.
Kybella
In addition to dermal fillers, our patients can also sculpt their chin and jawline with Kybella. If the skin under your chin has become noticeably loose or gives the impression of a double chin, Kybella is the perfect solution. Kybella has an active ingredient called synthetic deoxycholic acid. This acid naturally occurs in the body and aids in the breakdown and absorption of fat. When Kybella is injected into the fat deposits that have formed beneath the chin, it works to eliminate the fat cells.
How Much Do Cosmetic Neuromodulators Cost in North Carolina?
Dr. Saini will tailor your personal aesthetic treatment plan to you. The scope and sequence of every patient's treatment are unique to the individual. It is for that reason that Dr. Saini will be best suited to quote you cost at your confidential consultation. After the doctor has become better acquainted with you and your needs, she will present you with your qualified course of treatment and your personalized pricing plan.
Contact Carolina Plastic Surgery today to schedule a consultation and find out if you are a candidate for our popular neuromodulator injectable treatments. Financing options are available for patients who qualify. Check our specials page for opportunities to save. We now have Virtual Consultations available for our patients.
Appear Ageless and Unperturbed
Carolina Plastic Surgery's wide variety of injectable neuromodulator treatments are formulated to mute your more most explosive facial expressions. After your injections, your smooth face will present fewer lines, creases and wrinkles. You will appear ageless and unperturbed with regular rejuvenating injections at Carolina Plastic Surgery.
References