A Sculptra butt lift is an injectable procedure that enhances your buttocks and creates riveting contours.
Amplify Your Curves and Your Self-Confidence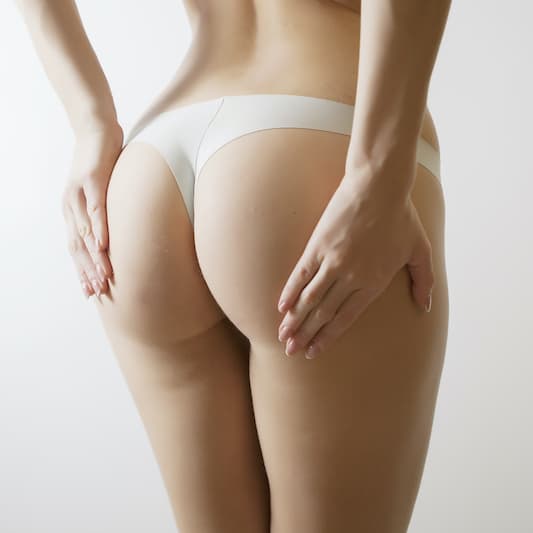 Are you looking for a more curvaceous, well-formed, and firm buttocks? You certainly aren't alone. Some women begin to notice undesirable changes to their physique from aging or after life events such as pregnancy or weight loss. Other women just want to augment what they were born with. In many cases, diet and exercise aren't enough to form that well-rounded buttocks you seek. If you want to achieve your ideal silhouette without extensive surgery, then Sculptra butt lifts might be the perfect procedure for you.
When a patient's current appearance and aesthetic goals aren't aligned, it can become a source of insecurity and deflated self-esteem. Dr. Saira H. Saini, founder of Carolina Plastic Surgery, aims to match your outer appearance with your personal inner vision of beauty. She can magnify the curves of your buttocks and boost your self-confidence. If you want to discover how Sculptra butt lifts can provide you with the voluptuous curves you seek, then contact Carolina Plastic Surgery today by calling (910) 323-1234 or book a consultation online. To make it easier for you to fit an appointment into a busy schedule, we now offer virtual consultations.
About Sculptra Butt Lifts in North Carolina
In contemporary culture, round, taut buttocks contribute to the perception of beauty and desirability. Yet, not everyone naturally has the shaspely, firm buttocks they want. Sculptra butt lifts target common areas of dissatisfaction with the buttocks. This includes issues such as flat buttocks, a loss of prominence from aging or pregnancy, the emergence of cellulite, and a lack of attractive curves. Gluteal enhancement grows increasingly popular every year as more women seek to empower themselves by transforming their body into what they want as opposed to what nature and time have left them.
What Is Sculptra?
Sculptra is an injectable form of poly-L-lactic acid that has been used in Europe for butt lifts for almost two decades. Poly-L-lactic acid stimulates your body's collagen production. Collagen is an important protein that helps form the underlying support structure for your skin. As we age, our collagen production decreases. As a result, our skin can sag and lose the firm elasticity of youth. By promoting collagen production, poly-L-lactic acid gradually increases the fullness and firmness of the buttocks. Collagen stimulation can fill the hollows and sunken regions, correct asymmetries, and firm the buttocks for a tauter, more youthful appearance.
Sculptra produces natural-looking, social media-worthy results that can earn many likes or just make you feel more confident in a bathing suit during a vacation to the beach.
Benefits
Adds buttocks volume
Recontours the buttocks
Stimulates collagen production
Non-surgical procedure
Minimal downtime
Short recovery
Suitable for all body types, including thin patients
Quick and easy procedure
Natural-looking results
Increase in self-confidence
Suitable Candidates
Any woman that seeks more rounded, more prominent and more curvaceous buttocks is a potential candidate for Sculptra butt lifts. Suitable candidates for Sculptra butt lifts are in good health and are at or near their ideal body weight. Thin patients that might not be the best suited to fat transfer to the buttocks can be ideal candidates for Sculptra butt lifts. As with most aesthetic procedures, if you intend to lose a significant amount of weight, it's best to postpone the procedure until you are at a stable body weight. It's important for candidates to possess realistic expectations. During your consultation, Dr. Saini can go over how the procedure works and what it can achieve.
Your Personal Consultation with Dr. Saini
To achieve those glamorous glutes you crave, you begin with a personal consultation with Dr. Saini. Dr. Saini is dedicated to helping her patients achieve the results they want. She takes the time with every patient to listen to their desires and concerns, answer any and all questions, and perform a thorough assessment of their medical history. She ensures that every procedure is safe for each patient. She will not take risks with a patient's safety and if a procedure is deemed unsuitable for a patient, she will suggest possible alternatives.
Dr. Saini specializes in aesthetic procedures that help you look as young as you feel. As the only female board-certified plastic surgeon within a 70-mile radius of Fayetteville, she is dedicated to providing her patients with a feminine touch. As a military veteran of 20 years, who has been deployed to Iraq, Korea and Afghanistan, she is committed to harnessing her experience to offer her patients only the safest and most effective procedures.
Schedule a consultation with Dr. Saini in our Fayetteville office by calling (910) 323-1234. Virtual consultations are also available to better suit your schedule and needs.
Safe Preparation
Preparing for a Sculptra butt lift requires many of the same basic steps as preparing for any aesthetic procedure.
Stop smoking – this should be a given in the 21st century. Smoking carries a number of health risks and can impede the optimal functionality of many of your body's systems including the circulatory system.
Avoid blood-thinning medication and supplements – For two weeks before your procedure, it's recommended that you avoid medication such as aspirin and ibuprofen, and supplements such as ginseng and ginkgo biloba. These medications thin the blood and should be avoided to prepare.
Refrain from drinking alcohol – For 48 hours before your injections, it's best to avoid drinking alcohol. You don't want to have an elevated blood-alcohol level before your injections.
Easy Procedure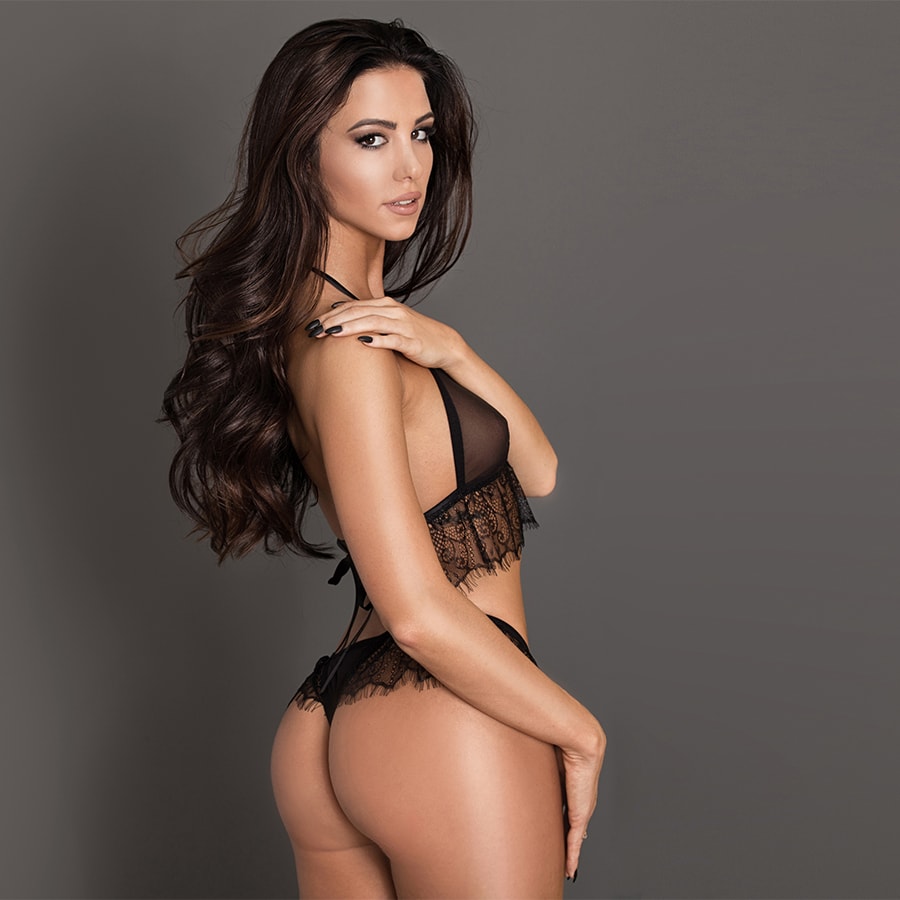 Surgical markings markings are based on patient goals and the result of personal consultation. Dr. Saini applies topical anesthetic and allows it to absorb for 30-45 minutes before injections are performed.[1]
Dr. Saini will then administer your gluteal injections. Please note, you don't want to try to perform gluteal injections at home or have your neighbor attempt it after watching a few videos. An expert knowledge of gluteal anatomy is required for effective Sculptra injections. It's important for the surgeon to inject at the right depth to avoid injection into the gluteal vessels and to avoid potential damage to the sciatic nerve.[2] Only undergo Sculptra injections in the buttocks from an expert in aesthetic procedures such as Dr. Saini.
Healthy Recovery
One of the big advantages to a Sculptra butt lift over surgical alternatives is the minimal downtime and easy recovery. You can immediately resume your daily activities after your treatment without any interruption in your career or social schedule. This makes Sculptra injections highly desirable for candidates with a busy life. You may experience some mild bruising, swelling or itching after the Sculptra injections. These usually subside within a few days or a few weeks at most without much disruption. Don't hesitate to call Carolina Plastic Surgery at (910) 323-1234 if you experience any of these side effects and would like advice.
Selfie Worthy Results
Sculptra injections for the buttocks can improve the shape, firmness, symmetry, and projection of the buttocks. Trials have shown them to be safe and effective when performed by a physician with an expert understanding of gluteal anatomy.
"I was very pleased with the care I received, the complete Staff was very caring and professional. I would highly recommend Dr. Saini and her staff for any procedure, they are all wonderful. I only have good things and praises to say. The after care was also great. I had a wonderful recovery with no pain or any complications."

58 year-old mother
How Much Do Sculptra Butt Lifts Cost in North Carolina?
During your assessment and initial consultation, Dr. Saini will gather the information required to provide you with fair and transparent pricing for a Sculptra butt lift. Every patient is different and some patients might require twice the amount of Sculptra than another patient to achieve the results they want. Rest assured, there are no hidden costs at Carolina Plastic Surgery.
FAQ
Are Sculptra butt lifts permanent?
Sculptra butt lifts tend to last between two and three years, but they are not permanent. Sculptra offers long-lasting improvements as it promotes collagen production.
How do Sculptra and Brazilian butt lifts differ?
While both procedures enhance the appearance of the buttocks, there are several major differences. First, Sculptra is a non-surgical injectable procedure while Brazilian butt lifts (BBL) require surgery. Second, Sculptra uses poly-L-lactic acid while BBLs repurpose fat tissue from your body. Third, BBLs will lose volume over a few months as some of the repurposed fat tissue will not adapt to the new location. Sculptra results improve in the months following the procedure as the boost collagen production begins to yield results. There are advantages and disadvantages associated with both approaches to gluteal augmentation. Dr. Saini can determine which procedure will work best for you during a comprehensive consultation. Contact us today at (910) 323-1234 and discover which method for buttocks enhancement will work best for you.
References
Lin MJ, Dubin DP, Khorasani H. (2020). Poly-L-Lactic Acid for Minimally Invasive Gluteal Augmentation. Dermatol Surg. 2020 Mar;46(3):386-394. doi: 10.1097/DSS.0000000000001967
Mazzuco, Rosemarie,Sadick, Neil S. (2016). The Use of Poly-L-Lactic Acid in the Gluteal Area, Dermatologic Surgery: March 2016 – Volume 42 – Issue 3 – p 441-443 doi: 10.1097/DSS.0000000000000632