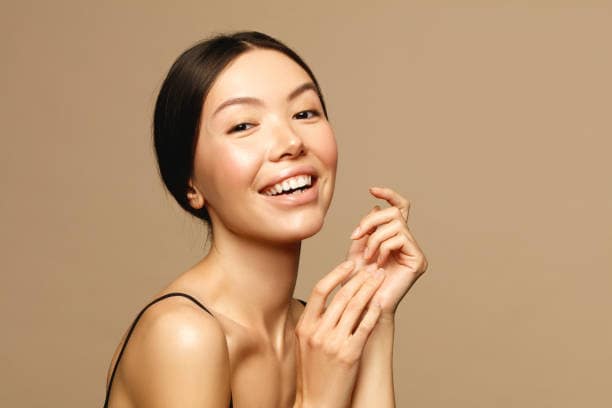 Approved by the FDA in 1995,[1] intense pulsed light (IPL) is a non-invasive skin treatment that directs focused light energy onto various skin irregularities. These can include dark brown and red spots. IPL therapy works to restore your complexion to its youthful, radiant glow. The process works by targeting chromophores – the molecules that create uneven pigmentation. Using focused light, intense pulsed light reduces the discoloring in the skin cells. Researchers have proven that IPL treatments are an effective skin rejuvenation method with minimal risk and no patient downtime.[2]
If you struggle with skin irregularities like red or brown spots, then Dr. Saira H. Saini is just the expert to call. As a talented, board-certified plastic surgeon, Dr. Saini offers her Fayetteville, North Carolina clientele only the best, most effective procedures and treatments. If you're interested in learning how IPL treatment treatments can improve your complexion or if you would like to learn more about any of our other services, then please don't hesitate to schedule a personal consultation today. Our number is (910) 323-1234.
About
The light energy harnessed in an IPL treatment can be changed to different wavelengths to target hyperpigmented cells. Once absorbed by the melanin and red blood cells, the light destroys these uneven colored cells. Although it does kickstart the body's natural healing process by triggering a rapid onset of collagen and elastin production, it does not damage the skin. Unlike other laser treatments, IPL uses broad-spectrum light comprised of many different wavelengths.
What Does IPL Treat?
Pore size
Rosacea
Brown and red spots
Redness
Broken capillaries
Age spots
Freckles
Acne
Mild acne scars
Sun damage
Uneven pigmentation
Treatable Areas
Face
Neck
Hands
Legs
Feet
Chest
Arms
Candidates
If you are interested in acquiring a refreshed complexion, please schedule a personal consultation at our Fayetteville office. Here we will see if you are an eligible candidate for IPL treatments. To qualify, you should be someone with a fair to moderately light skin tone; the IPL technology can cause loss of healthy pigmentation in darker skin and leave behind lighter patches in the treated area(s). Next, you should be willing to avoid prolonged UV exposure before and after your IPL sessions. Exposure to natural or artificial UV light can reduce the results created by the IPL therapy and may even harm your skin. Finally, to see the results you desire, we recommend 3-4 20 minute sessions spaced four weeks apart.
Sun damage is common for many, but the signs of sun damage are not very well known. If you're not sure if you have sun damage, common signs of sun damage include:
Wrinkles and sagging skin
Liver spots
A streaked, reddish appearance,
Irregular skin pigmentation
Personal Consultation
During your consultation, Dr. Saini will go over your medical history. Then, we will open the floor to you. To configure a personalized plan, we will need to understand what your desired results look like; whether that be a younger, more radiant visage or a solution to troublesome age and sunspots. We need to gather an overarching picture of what type of results you wish to see in the mirror. Before you leave, we will give you a list of preparatory steps. Please carefully adhere to these steps between each of your IPL treatments.
Preparation
We ask patients who undergo IPL treatments to avoid self-tanners and prolonged UV exposure for 2-4 weeks before your treatment. Also, during this period we ask that you stay hydrated to make sure your skin is healthy and moisturized before your procedure. It's also important to discontinue any use of minocycline, tetracycline, doxycycline, or retinol-based skincare products several days before each treatment. If you will be out in the sun, it is best to apply a broad-spectrum sunscreen to keep your skin protected and your IPL results looking incredible!
Procedure
When you come to our offices, we will make sure you are comfortable. Next, we will apply a little anesthetic gel onto the target area(s). This gel will help dispel any pain or discomfort from the procedure. Then, we will give you a pair of special glasses that protect your eyes from the IPL wavelengths. After the anesthetic has taken effect, one of our Med Spa technicians will gently move the IPL applicator device over your skin. Many of our IPL patients report the process feeling like a rubber band gently flicking their skin. Those who elect to have their chest or the top of their foot treated say that these areas are a little more sensitive than others.
Then, after about 20 minutes of emitting the IPL energy onto your target areas, we will clean the gel off your skin. Then, you will be free to jump back into the current of your daily routine.
Recovery
After your treatment, the targeted areas may feel sunburned. Over the next few days, the treated red and brown spots will darken in color, eventually resembling the hue of coffee grounds. It is crucial not to pick these spots. You may notice that the area is swollen or discolored. These symptoms are normal; in fact, it means that the cells have absorbed the IPL energy.
Results
After a couple of days, those coffee-colored scabs will fall off on their own. Underneath them will be new, refreshed skin. Your skin will have a novel smoothness in texture and appearance. Many of our patients love the IPL treatments so much they elect to undergo semi-annual IPL treatments to keep their skin looking healthy and rejuvenated. Researchers who studied patients' satisfaction levels after IPL treatments found that 82% of them found the most optimal results one month after their treatment.[3]
Corresponding & Complementary Procedures
After your IPL therapy treatment, you may be interested in any of our other services. Another MedSpa facial treatment is:
ACP Microneedling
Famously coined as the Vampire Facial, microneedling with Autologous Conditioned Plasma (ACP) is a refreshing procedure to naturally tighten your skin and return a youthful glow to your complexion. To start, we centrifuge a small amount of your blood to separate the ACP from the other chemicals in the blood. Then, a roller with delicate, medical-grade needles is moved across your skin to trigger a wound healing response that stimulates collagen production in the treated areas. Next, we add the ACP serum onto the skin. The small holes created by the needles allow the skin to readily absorb this serum, allowing your skin to take in all the regenerative components found in ACP. After a couple of days, patients report a smoother, refreshed complexion that makes them feel and look incredibly younger.
If you would like to learn more about these or any other services please feel free to schedule a personal consultation. To learn more about all things happening here at Carolina Plastic Surgery please feel free to visit our blog to stay current!
Cost in Fayetteville, North Carolina
The cost of your IPL therapy treatments will vary depending on how many sessions are necessary to achieve your desired results. If you would like to learn more about our financing options please feel free to visit our financing page or give our office a call at (910) 323-1234.
FAQ
How long does it take to recover from an IPL treatment?
While you will be free to resume your day-to-day routine right after your IPL treatment, you may see some slight bruising for the first 1-2 weeks. This is completely normal. The treated spots will also look darker for the first few days because the melanin and red blood cells have absorbed the light energy, destroying the targeted cells. Over the next few days, the spots will fall off, unveiling new, radiant skin underneath. 
How many IPL treatments does it take to see results?
Depending on your treatment plan and unique skin conditions, you can expect to have 4-6 IPL treatments to see your desired results.
Does IPL damage your skin?
IPL treatments will not cause any scarring, infections, or complications when performed under the care of a trained professional. We recommend you strictly follow all instructions for preparation and recovery to see optimal results. Challenges may arise if instructions are ignored or not adhered to earnestly. 
How long do IPL results last?
IPL treatments are spaced four weeks apart. You will see the greatest results 3-6 months after your final session because the gradual rise of collagen production in your skin will work to heal the deep dermal layers under the surface of your skin. 
References
Goldberg D. J. (2012). Current trends in intense pulsed light. The Journal of clinical and aesthetic dermatology, 5(6), 45–53.
Bitter Jr., P. H., MD. (2000). Noninvasive Rejuvenation of Photodamaged Skin Using Serial, Full‐Face Intense Pulsed Light Treatments, 26(9), 835-843. doi:https://doi.org/10.1046/j.1524-4725.2000.00085.x
Hedelund L, Due E, Bjerring P, Wulf HC, Haedersdal M. Skin Rejuvenation Using Intense Pulsed Light: A Randomized Controlled Split-Face Trial With Blinded Response Evaluation. Arch Dermatol. 2006;142(8):985–990. doi:10.1001/archderm.142.8.985