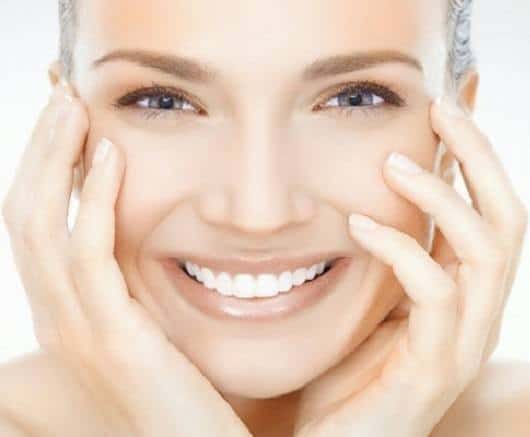 Do you have large, visible pores? Oversized pores are a common, frustrating issue.
At Carolina Plastic Surgery, we offer a range of treatments and products to help our patients shrink their pores. Our custom-tailored solutions will minimize your pores and restore smooth, tight skin tone and texture. If you are tired of seeing large pores in the mirror, contact us to learn more about our large pore treatment options.
What is the Main Function of the Pore?
While large pores are understandably frustrating, pores themselves are an important part of healthy skin function. We have two types of pores on our skin: sweat pores and oil pores. Sweat pores release sweat to control body temperature when working out or in warm temperatures. Oil pores play the valuable role of releasing your body's own natural oils to moisturize the surface of your skin. These pores often have hair follicles in them. While overly oily skin can experience breakouts, well-balanced skin will have a healthy supply of oil that supports a natural glow.
What Causes Enlarged Pores on Your Face?
If you are frustrated by large pores, you are not alone! Both men and women frequently come to Dr. Saini seeking solutions for their large pores.
Causes of large pores include:
Dry skin
Oily skin
Sun exposure
Genetics
Aging and loss of skin elasticity
When a pore becomes clogged, it can become larger and more visible. Oil, dirt, dead skin, and in some cases the hair itself can clog the pore, leading to prominent pores and black heads.
Your Best Large Pore Treatment
Large pores can be a source of embarrassment and make makeup application difficult. If you dream of smooth skin and tight, minimized pores, Dr. Sara Saini offers a range of pore-shrinking solutions. Struggling to address large, oversized pores on your face?
The custom-tailored treatments at Carolina Plastic Surgery will shrink your large pores and give you a smooth, even skin tone that will make you look and feel your best.
Pore-shrinking solutions at Carolina Plastic Surgery include:
Microneedling & ACP Application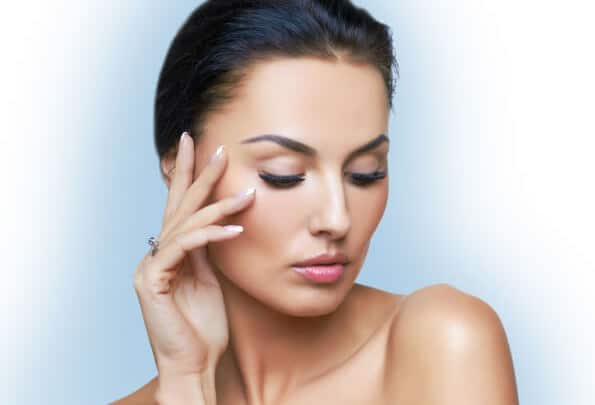 Microneedling is an all-natural way of reviving your skin's healthy function. Dr. Saini performs microneedling with SkinPen, an FDA-approved microneedling device. SkinPen contains 14 fine, medical-grade needles. SkinPen is automated to guarantee even, consistent treatment.
Dr. Saini will apply the SkinPen to the treatment areas, using the needles to create microchannels that reach deep into the dermis. The needles are available in a range of depths in order to guarantee the treatment reaches the appropriate level of the dermis. These microchannels will promote skin healing and allow new, healthier skin to rise to the surface.
Microneedling, also known as collagen induction therapy, is a highly effective way to tighten pores and volumize the skin. The microneedles will clear away proteins and other cells beneath the skin that are blocking the receptors responsible for collagen production. Your body will jumpstart its own natural production of collagen, which will restore youthful support and qualities to the skin. Your skin will renew itself and the microchannels will help the collagen-rich skin rise to the surface over the weeks following the treatment. Your skin will become tighter, with a more even, vibrant tone. Microneedling will dramatically shrink your pores for your ideal smooth, healthy look! The treatment will also address scars, wrinkles, and other skin blemishes. Best results are achieved within 3 to 4 treatments.
If you are looking to address your large pores and dramatically improve the health of your skin, consider combining Microneedling with ACP application.
ACP, or Autologous Conditioned Plasma, is a nutrient-rich serum generated from a sample of your own blood. ACP contains growth factors and proteins that have shown to improve healing in almost any part of the body! Once Dr. Saini performs microneedling, she can apply ACP topically to the skin to harness your body's own healing benefit. The ACP will soak into the microchannels and improve skin function on a cellular level. Pores vanish with the help of microneedling and ACP!
Chemical Peels
Chemical Peels are custom-tailored treatments where skin-resurfacing topicals are applied in-office for a set amount of time and then removed. A Chemical Peel will exfoliate the dry, damaged upper layers of your skin to reveal the tight, smooth skin beneath.
Chemical peels tighten skin and dramatically shrink pores, as well as eliminate irregularities from the skin.
Chemical Peels are available in different strengths: light, medium, and deep strengths. The depth of your peel will depend on the unique needs of your skin. If you have large pores, a chemical peel can resurface your skin to address the issues responsible for your oversized pores. Your skin will be smooth and free of large pores for months after a chemical peel at Carolina Plastic Surgery.
We offer a variety of chemical peels to address large pores, including:
Vi Peel
Large pores are no match for Vi Peel! Vi Peel is a custom combination of Trichloroacetic Acid (TCA), tretinoic acid, salicylic acid, phenol, and vitamin C. Vi Peel will promote skin renewal and tighten the pores for radiant results that last months! If you would like to reduce skin discolorations, redness, rosacea, melasma, in addition to your large pores, consider a Vi Peel. Vi Peel will remove damaged skin and stimulate cell turnover to reveal tight, healthier skin. Treatment with Vi Peel is safe for patients with sensitive skin.
Microdermabrasion
Microdermabrasion is a convenient, effective skin-exfoliating treatment.
To perform microdermabrasion, Dr. Saini uses a minimally-invasive tool to gently clear away the dead, uneven topical skin, revealing the smoother, tighter skin underneath. Microdermabrasion will also stimulate production of collagen and elastins in the skin. Pores will become tighter thanks to the fuller, healthier skin and restored elasticity.
Laser Treatment
Laser skin rejuvenation will tighten your skin, shrink your pores, and address topical irregularities. Dr. Saini offers pore-refining treatments with the CO2 Laser, with Smart Skin Laser, and with Palomar Icon.
CO2 laser skin resurfacing has the dual benefit of ablating damaged surface skin and heating the deep skin tissues to achieve tight, clear skin.
The Smart Skin Laser is a customizable micro-ablative laser. The Palomar Icon is a non-ablative laser that treats the deeper layers of the skin, while the top layers are untouched. These laser skin renewing systems are highly customizable and have built-in safety features. Patients achieve long-lasting pore reduction with these safe, targeted laser treatments.
Can I Shrink Large Pores?
At Carolina Plastic Surgery, we offer a wide range of pore-refining treatments that will shrink and tighten oversized, eye-catching pores. Results of Dr. Saini's large pore treatments last for months! However, if you are someone who has been born with large pores, it may not be possible to shrink your pores permanently. A personalized skin care routine from a medical professional is the best way to achieve tight pores and maintain them for the long-term. Dr. Saini's skin-tightening solutions will not only target patient's large pores, they will also dramatically improve skin function and quality in the future.
The results of your large pore treatment can easily be extended with conveniently-scheduled maintenance appointments at Carolina Plastic Surgery.
At home, patients can extend the results of their large pore treatment by staying hydrated, practicing safe sun protection, and using quality skincare products. Keep your pores tight by exfoliating at least twice a week and cleansing skin regularly. Use "non-comedogenic" products, a label that indicates the product is formulated specifically not to clog the skin. Dr. Saini will be happy to discuss the medical-grade skin care product that will be most appropriate for your skin type and unique skin issues.
Personalized Large Pore Treatment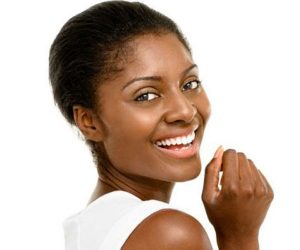 If you have oversized pores, Dr. Saini will help you find the right solution for you. She understands that your skin is unique to you and will take the time to assess your skin during a private consultation at Carolina Plastic Surgery. She will be happy to answer your questions and discuss the benefits of the many large pore treatments she offers.
If you have large pores on your cheeks, nose, forehead, or anywhere else on your body, don't wait for drug stores solutions to work for you (they won't!). Instead, address your skin issues directly with Dr. Saini's medical aesthetic solutions. Contact us to schedule an informative appointment at Carolina Plastic Surgery today.