Are you tired of acne scars and skin irregularities? Carolina Plastic Surgery offers a transformative solution that will greatly improve the quality of your skin with long-lasting results.
Micro-needling is one of the world's most
advanced
skincare technologies that effectively targets a wide range of skin imperfections and creates a smoother, softer complexion overall. We utilize the SkinPen – the
latest
in micro-needling and Collagen Induction Therapy technology.
Benefits
SkinPen micro-needling can help target and
reduce
the appearance of multiple skin imperfections, including:
Fine lines and wrinkles
Enlarged pores
Stretch marks
Scars
Acne scarring
This treatment can lift, tighten, and rejuvenate aging skin to help subtly improve your complexion using the natural healing process created by your own body. At Carolina Plastic Surgery, Dr. Saini is experienced in micro-needling and customizes each treatment to create beautiful, natural-looking results.
SkinPen micro-needling typically carries no side effects aside from slight flushing or redness of treated areas, which typically lasts no longer than the first few days.
What is SkinPen Micro-Needling?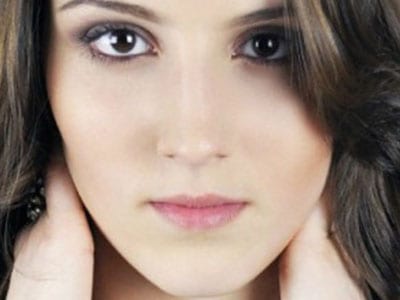 Using precisely-spaced micro-needles in a small, sterile cartridge, the SkinPen is an
automated
pen-like device that is moved slowly over treatment areas. The micro-needles create vertical microchannels in the skin that are invisible to the naked eye and penetrate the epidermis as well as the top layer of the dermis. This process, known as Collagen Induction Therapy,
stimulates
the skin's natural healing response and increases the production of collagen and elastin, the building blocks of your skin, to renew, strengthen and improve the skin's flexibility.
Dr. Saira Saini performs this treatment with attention to detail and aims to provide a comfortable experience for her patients.
Dr. Saini is a board-certified plastic surgeon who
specializes
in reconstructive and cosmetic surgery. She is highly knowledgeable and commonly lectures at medical meetings. She is always learning new techniques and how to perform plastic surgeries with safety and precision. Dr. Saini focuses on
care
and strives to help her patients attain their ideal aesthetic goal.
Ideal Candidates
The best way to find out if this treatment can help you
achieve
your aesthetic goals is to
schedule a consultation
with Dr. Saini to have your individual condition evaluated. Men and women who want to subtly and
naturally
rejuvenate their skin and reduce the appearance of imperfections without surgical intervention or downtime may be good candidates for SkinPen micro-needling. Results may vary, and it may take multiple sessions for your desired aesthetic. Dr. Saini will inform you of what you can expect and how many treatments you may require based on your customized treatment plan.
Consultation with Fayetteville Skin Care Expert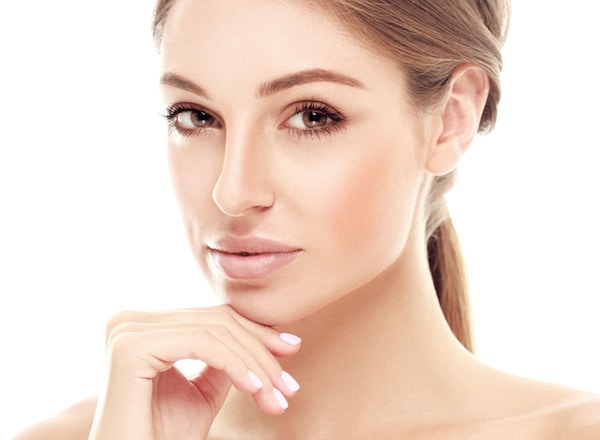 During your
personal
consultation, Dr. Saini will examine your skin and determine if a SkinPen treatment is your
ideal
solution. She will ask you to share your concerns and desired appearance. Together, you and Dr. Saini will create a treatment plan that best achieves your goals. Dr. Saini will inquire as to your general health and ask about any past surgeries, allergies, and current medications. Her goal is to create a
safe and healthy treatment
for you. You are encouraged to ask questions and voice any concerns. Our goal at Carolina Plastic Surgery is to educate our patients on their options and help them to feel confident in their choice. Dr. Saini will walk you through the SkinPen micro-needling process and how to best prepare for the treatment and recovery.
How to Prepare
Dr. Saini will recommend that you do not apply any creams or products to your face before the appointment.
Leading up to your appointment, Dr. Saini will
instruct
you to stop smoking or taking medications such as antihistamines. Smoking and antihistamines can interfere with your body's healing response and complicate treatment. On the day of your treatment, your face will need to be clean and we suggest you wear clothes that will not apply pressure to your face when being removed.
SkinPen Micro-Needling Treatment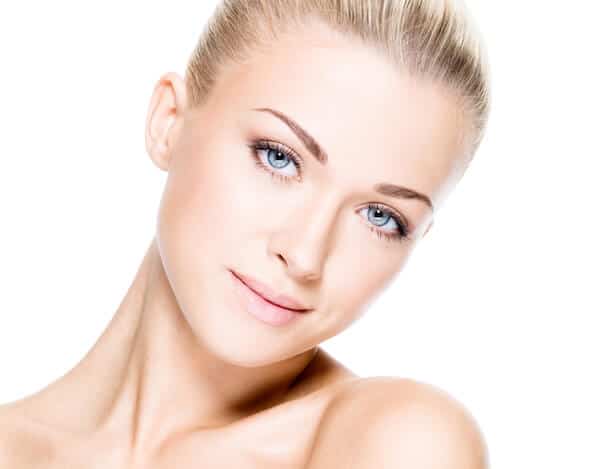 A SkinPen treatment typically lasts
twenty to thirty minutes
, after which you can return to your regular activities. When you arrive for your treatment, your skin will be cleaned and a
topical numbing agent
will be applied. Once the numbing agent has taken effect and you are comfortable, Dr. Saini will begin the treatment. A pen-like device with fine needles will be gently applied to the predetermined area. This action will be repeated until all of the treatment areas are addressed. Dr. Saini will give you
instructions
on how to care for your skin and what is expected of you to ensure your best results.
Post Treatment Care & Results
When you leave your appointment, your skin will be red and may feel similar to a sunburn. You will be given specific instructions on what products will be
safe
to use on your skin. Dr. Saini may provide or recommend a certain moisturizer that speeds your skin's recovery. Your skin will be sensitive and exposure to sunlight will need to be avoided to ensure you heal properly and
quickly
. Intense activity will need to be avoided for the first seventy-two hours as sweating and increased blood flow can further irritate the skin.
Any redness should have diminished after forty-eight hours and a light layer of makeup can be applied after twenty-four hours to help reduce the appearance of redness.
This treatment will
decrease
the visibility of scarring, wrinkles and will lift your skin. Your skin will begin to firm and fill out in the weeks following treatment. Typically, three to four treatments are needed to provide a patient's best results. Dr. Saini will work with you to determine how many treatments you will need to achieve
your best outcome
. Your results will be long-lasting and will greatly improve your skin quality.
Complementary Procedures
Carolina Plastic Surgery offers many
minimally-invasive
treatments that can be paired with a SkinPen procedure. These treatments are not commonly performed at the same time as micro-needling but can be performed at a later time to enhance the effects of the SkinPen process.
Dermal Fillers
are one such treatment that is quickly administered and provide natural improvements. Dr. Saini is
well-experienced
in applying dermal fillers such as:
Juvederm
Juvederm is a group of hyaluronic acid-based fillers that were developed to treat different areas of the face. Hyaluronic acid-based fillers are popular today because of their ability to engage naturally with the skin. Hyaluronic acid is found in the connective tissue and skin of our bodies. It contributes to the skin's firm structure and improves hydration. When injected into the skin, Juvederm's natural substances will interact organically and the body will metabolize Juvederm over time. Hyaluronic acid-based fillers can last up to two years and provide beautiful, smooth results.
Juvederm Vollure
This filler
specializes
in treating moderate to severe facial folds. After one treatment, you will see your nasolabial folds and marionette lines greatly diminish. Juvederm Vollure will smooth out your wrinkles and
improve
the texture of your face.
Juvederm Voluma
This formula was designed to fill out the cheeks. Over time, our skin loses its elasticity and will cause our cheeks to droop and become flat. Juvederm Voluma lifts the cheeks and helps return their youthful volume. This treatment can last up to two years!
Radiesse
Radiesse is an FDA-approved formula that is
commonly
used to reduce moderate to severe lines around the nose and mouth. This filler will not only add volume to sunken areas of the skin but it will also improve your skin's quality. Radiesse stimulates the skin's production of collagen to increase the firmness of your skin and create
long-term
benefits.
Restylane
Restylane formulas are commonly used to reduce the visibility of moderate to severe facial lines and folds. This dermal filler helps to correct lines particularly around the edges of the mouth and nose. This deep injection fills in the skin and provides smooth results.
Restylane Silk
If you are self-conscious of your thin lips or have experienced a decrease in your lip's volume, Restylane Silk may be
perfect
for you! This filler was designed to naturally enhance your lips, making them smooth and voluptuous.
Belotero
Belotero is a smooth, flexible gel that is incorporated into your skin to reduce deep lines and creases. Belotero is simply applied and boasts natural, subtle improvements. Dermal fillers

are administered with syringes and thin needles. A topical numbing agent is first applied to provide a comfortable experience. Your

preferred

dermal filler is then gently applied to yield immediately noticeable results. This procedure will take about fifteen minutes. A dermal filler treatment can enhance the improvements a SkinPen procedure generates.

Show off

your smooth skin with dermal fillers!
Cost of SkinPen Skin Rejuvenation
Dr. Saini tailors each procedure to the comfort and desired aesthetic goal of the patient. The price of each treatment will differ based on these factors.
A SkinPen treatment will improve the quality of your facial skin, helping you have smoother, attractive skin. If you are interested in the
long-term advantages
of this procedure,
schedule your personal consultation
with Dr. Saini today at
(910) 323-1234
!