Do facial cleansers and treatments provide little to no help towards your acne breakouts? Do your facial blemishes, scarring and wrinkles make you feel self-conscious? Chemical peels are a simple solution for a myriad of skin problems.
Chemical peels are one of the least invasive methods of skin rejuvenation on the aesthetic market, and at Carolina Plastic Surgery, Dr. Saira Saini expertly utilizes a wide range of chemical peels to help you rejuvenate your skin and address all of your aesthetic concerns.
Don't let your skin negatively influence the way you think about yourself. A chemical peel improves the skin and helps patients feel more confident in the way they appear.
What is a Chemical Peel?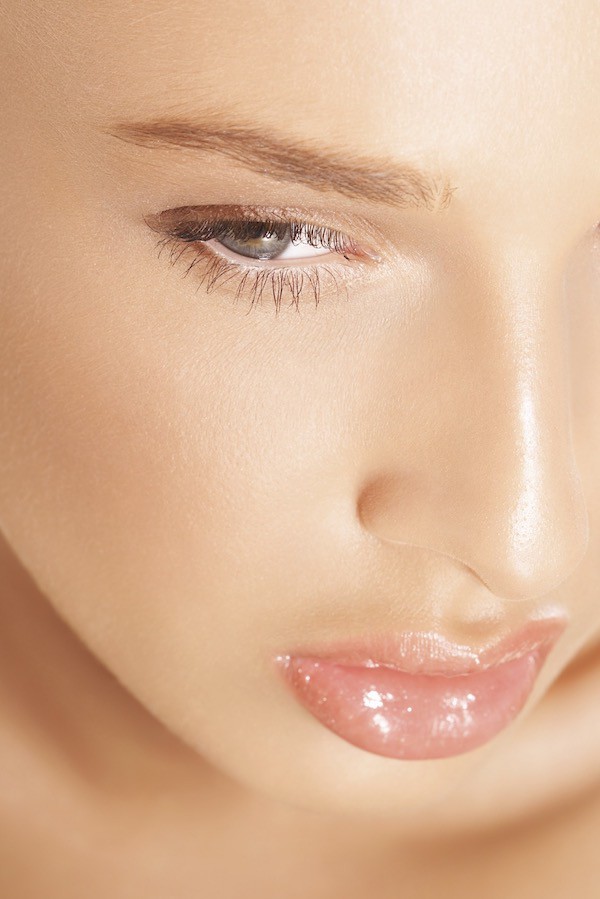 A chemical peel is a procedure that uses a specifically prescribed solution on the facial skin. The chemicals remove the dead and damaged upper skin layers. The skin will exfoliate and create a new layer. This regenerated layer will be smoother and have a refined texture, with less visible scars, wrinkles, blemishes and discoloration. Chemical peel treatments also have the ability to encourage new collagen production in the deeper levels of the dermis. The peel promotes skin renewal, increasing the rate at which your fuller, collagen-supported skin makes a glowing appearance!
Chemical peels come in varying strengths depending on the level of skin correction necessary. These medical-grade chemical solutions are applied in layers to the face and other treated areas. The solution penetrates the skin surface and helps the sloughing of dead skin cells, revealing a fresh, new layer of skin underneath. The strength of the peel determines the amount of downtime the patient may require. Chemical Peel Options Include:
TCA Peel
These peels achieve stronger results than lighter peels and may have special requirements for men and women with darker skin tones. This option can be discussed with Dr. Saini during your consultation.
Patients who are looking to achieve significant reduction in their wrinkles, acne scars, age spots, sun spots, hyperpigmentation, enlarged pores, rosacea, and oil production can achieve radiant skin renewal with a Vi Peel:
Vi Peel
A Vi Peel is a blend of Trichloroacetic Acid (TCA), tretinoic acid, salicylic acid, phenol, and vitamin C. Every Vi Peel is tailored to the needs of a patient's unique skin. Vi Peel's treatment formula is customizable, making it a safe and great option for patients of all skin tones and sensitivity levels. The treatment is comfortable and requires minimal downtime.
A Vi Peel is a beautiful way to renew the skin and address damage caused by acne, scarring, sun exposure, and age. Vi Peels majorly reduce pigmentation, redness, rosacea, melasma, and large pores. A Vi Peel removes damaged skin, as well as stimulates turnover of your newer, fuller skin. With every Vi Peel a patient receives, their skin and pores will become tighter and their lines will diminish. Thanks to the Vi Peel's ability to stimulate collagen production within your deep dermis, your skin will be firmer and more youthful-looking for months to come. If you are ready to have clear, glowing skin and leave the house makeup-free, Vi Peel is for you!
Enzyme Peel
This refreshing peel lightly exfoliates the skin using naturally-derived ingredients that are safe for a wide range of skin types.
Glycolic Peel
Popular for reducing acne and wrinkles, the glycolic peel is utilized by skincare experts around the world. This procedure stimulates collagen growth as well as rids the skin of dullness, creating a natural glow.
Salicylic Peel
Designed for deeper penetration into the skin, this type of peel is typically utilized for acne, blackheads and other moderate to severe skin imperfections.
Lactic Peel
Derived from milk, the lactic acid peel is very mild and can be an ideal solution for those who have sensitive skin or who have never had a chemical peel previously.
Dr. Saini is a board-certified plastic surgeon. She is well-accomplished and takes pride in producing beautiful results. Dr. Saini is passionate about building relationships and providing a better quality of life for her patients.
Is a Chemical Peel Right for You?
Chemical peels have a lot of benefits for people with problematic or aging skin. An ideal candidate will have:
Uneven skin tone and texture
Hyperpigmentation
Melasma
Sun damage
Acne scars
Enlarged pores
Wrinkles
Age spots
Chemical peels will treat many other skin problems as well. They are available for men and women of all ages. If you are interested in chemical peels and how they may improve your skin, contact Dr. Saini today!
Consultation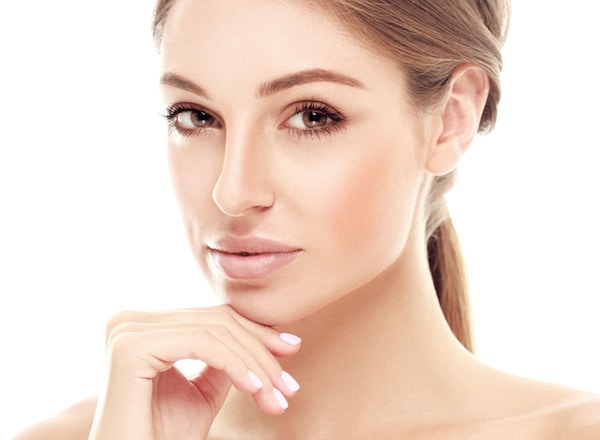 Dr. Saini and the patient will meet prior to the procedure to discuss the patient's goals and expected outcomes from their chemical peel. During this time the patient will get the opportunity to get to know Dr. Saini and develop a personalized treatment plan that best fits their unique needs.
Dr. Saini will inquire about the patient's medical history, past surgeries, drug allergies and their current medication routine. This information will give Dr. Saini a comprehensive view of the patient's health, so she may best treat them. Dr. Saini will evaluate the patient's face and skin quality. This will help her understand the patient's concerns and recommend the best chemical peel for their unique skin. She will then inform the patient about the risks and results to be expected with a chemical peel.
If a patient is sensitive to discomfort they are invited to discuss solutions with Dr. Saini. She and her qualified staff strive to provide comfortable experiences for their patients. They also focus on informing and helping their patients feel excited about the benefits of their procedures.
Dr. Saini focuses on building relationships with her patients, so she can better help them achieve their goals. If a patient has any questions or concerns they are encouraged to voice them during their personal consultation.
Preparation
Depending on the type of chemical peel the patient is receiving, the strength and formula of the peel will vary. This will vary between patients based on their goals and treatment plan. Patients are encouraged to wear a loose-fitting top that either zips, buttons or pulls over the head easily. The skin will be sensitive following the procedure and any pressure may create discomfort.
Patients have the option of wearing makeup to the appointment, however it will be taken off before the chemical peel begins. Preparation for chemical peels is minimal and convenient.
Techniques
The patient will receive their chemical peel at Dr. Saini's technologically advanced offices. Before the peel is applied the patient will lay down and their face will be cleaned of makeup, dirt and oil. The chemical peel will then be applied to the facial area using a cotton ball, brush, gauze or sponge. This process will take up to ninety minutes. After which the product will be removed, and the face will be cleansed and moisturized. Dr. Saini will then inform the patient how to care for their skin in the following days to yield the best results. The type of chemical peel a patient receives will dictate whether they will be able to return to their regular activities following the procedure.
Benefits
There are many benefits to a chemical peel, such as:
Reducing wrinkles
Correcting skin tone
Improving skin complexion
Reducing scars
Non-invasive
There are also many other benefits that occur when a new skin layer develops. Patients will experience improved skin texture that can benefit their quality of life.
Recovery
Sun exposure will need to be avoided for six weeks following a patient's chemical peel. In case of sun exposure, patients will need to take proper sun protection precautions. This includes the use of sunscreen and hats or visors.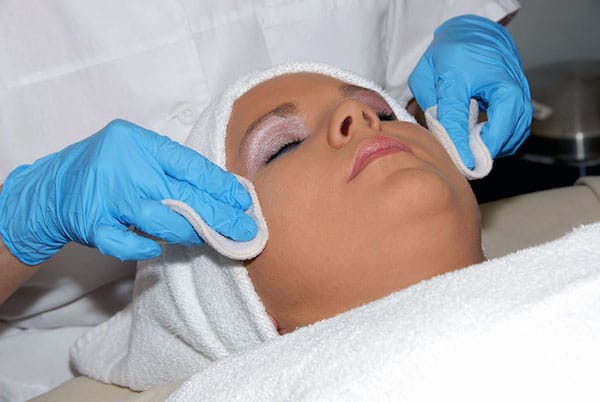 Light peels require one to seven days to heal. Treated skin will initially be red. Lotion or cream should be applied until the skin heals, followed by daily use of sunscreen. Makeup can usually be worn after twenty-four to forty-eight hours. This peel requires minimal downtime and a patient has the option to return to their regular schedule following the procedure.
After a medium peel, your skin will need seven to fourteen days to heal. The treated areas of the skin will initially be red and swollen. The skin will exfoliate in the following days. Dr. Saini will provide patients with an ointment to apply to the skin. The ointment will help moisturize the patient's skin and will promote healing. Mild lotions or creams may also be applied in the following days. Makeup may be applied after five to seven days.
After a deep peel, the skin will be extra sensitive to sunlight so sun exposure will need to be kept to a minimum for a few months.
Deep peels will require two to three weeks to heal. The treated areas of the skin will be bandaged with gauze. The skin will need to be kept clean and may need to be soaked in water. An ointment will also need to be applied for the first two weeks. In the following two weeks, a moisturizer will need to be applied to promote the best results. Antiviral medication may be prescribed to help the skin's healing process. Makeup may be worn again after two weeks.
Drinking plenty of water will keep the skin hydrated and will help with the recovery. To achieve their goals, most patients will need multiple treatments. These treatments will vary based on the patient's individual skin and on the skin's response.
For some procedures, follow-up appointments will be necessary, so Dr. Saini may monitor progress.
Results
Results vary depending on the patient and the treatment plan that they personally created with Dr. Saini. Most patients will see an improvement in their skin's texture and should experience less breakouts. The results of a chemical peel are beneficial to the overall look and feel of the face's skin. Wrinkles, blemishes and top layer impurities should decrease. Each patient will have a different experience and will seek further chemical peel sessions based on their goals. If you are self-conscious of your skin and want to improve its quality, discuss your options with Dr. Saini today.
Cost
The cost of the procedure will differ between patients because of their individualized plans.
If you are interested in chemical peels and how your skin will benefit from this procedure, contact Carolina Plastic Surgery today at (910) 323-1234. Dr. Saini and her staff would love to learn how they can help you.