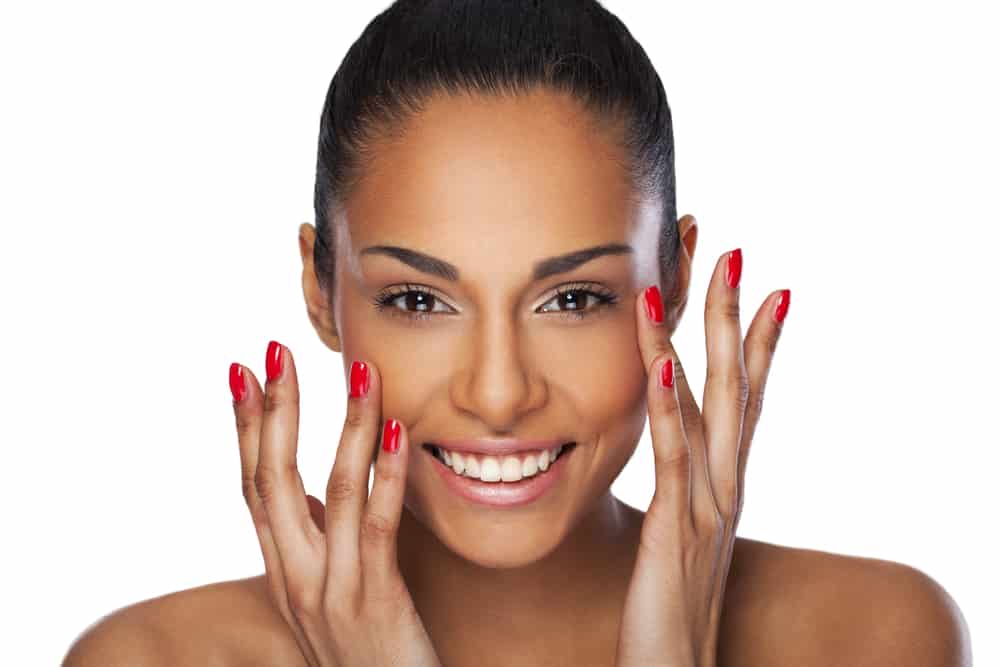 Are you looking for a miracle solution to get rid of those pesky frown lines?
NewTox will help rejuvenate your face and help you achieve a rested, younger appearance in no time! NewTox is the newcomer to the neurotoxin game and is quickly gaining credibility. This injectable is effective and affordable. For an impressive anti-aging treatment, consider NewTox injections!
What is NewTox?
NewTox is a neuromuscular blocking agent that works to temporarily pause muscle movement in the forehead. NewTox was developed by the company Evolus under the name Jeuveau. It has been rebranded to NewTox to reflect how it is quickly becoming the most popular neurotoxin in the cosmetic industry! Evolus has dedicated time and resources into creating Jeauveau as a safe, simple, and impressive treatment for wrinkles and lines.
Our trained skincare specialists have a keen eye for balancing cosmetic improvement and natural beauty. NewTox has been specifically designed to reduce severe to moderate lines in between the eyes and in the center of the forehead. Your muscles may be limited in movement but we will make sure that everyone will notice your improvement, but not know how you obtained it.
NewTox is a great solution for adults whose faces appear angry, tired or worried due to severe wrinkles between their eyebrows. This revolutionary formula is of quality ingredients and is FDA-approved. You know you are getting quality treatment at Carolina Plastic Surgery!
Wrinkles between eyes can make you appear old and tired. If you are looking for a simple change, NewTox will help relieve this concern and restore your face.
NewTox vs Botox
Botox cosmetic has long been the go-to wrinkle treatment but NewTox is quickly becoming more popular. Botox and NewTox are comprised of similar ingredients and implement the same neurotoxin to reduce the appearance of wrinkles. Both frown line treatments last for about three months and can be administered at maintenance appointments to keep your looks flawless.
The primary difference between the two treatments is price. The company that creates NewTox, Evolus, is able to offer NewTox at a lower price than Botox.
NewTox is the perfect forehead wrinkle reduction treatment and can be obtained at an affordable price!
Benefits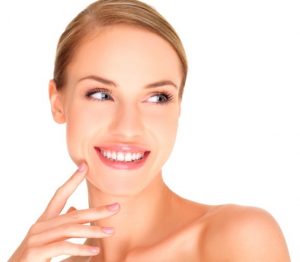 The primary advantage of NewTox is how simple of a procedure it is. The treatment will take under an hour and requires no downtime. This technique is perfect for people who are looking for an alternative to cosmetic surgery. NewTox is cheaper than a brow or facelift and will still provide you with impressive results.
Another benefit you can look forward to is no new wrinkles! While the NewTox formula works to relax your skin, no new wrinkles can develop. This also means that existing wrinkles and lines will not get worse. This treatment will have you looking young for a long time! If you are interested in a simple solution to your aging concerns, schedule a consultation with us today!
Candidates
NewTox is perfect for men and women who are bothered by severe to moderate glabellar lines. These lines develop from repetitive muscle movement between the eyebrows. The result of years of movement are lines etched between the eyes and the central forehead. If you are healthy and looking for a minimally-invasive solution to your aging symptoms, NewTox is a great solution!
Consult with Fayetteville's Anti-Aging Expert
In a private meeting with Dr. Saini, she will assess your health and skin to ensure you are healthy for treatment. A discussion about your health, medications, and past procedures will occur. This information will help Dr. Saini create your best, safest treatment plan.
Our goal is to listen to you, answer your questions and help you look forward to your upcoming appointment. Additional treatments can be discussed at this time as NewTox is a simple procedure to add on procedures to.
Please reach out to our office if you have any last-minute questions or need to reschedule.
Preparation
One of the benefits of NewTox is that the treatment requires barely any prep. You may need to adjust your medications and pause smoking habits to ensure you are healthy for treatment. All we need from you is to show up and relax!
Procedure
In your treatment, a topical numbing agent can be applied to make the experience more comfortable. The NewTox injections will be strategically administered along your brow, often in five specific locations. The wrinkle-causing muscles will be targeted and treated. This treatment does not require downtime! You can return to your normal daily schedule following the appointment.
The whole process will take about half an hour.
Recovery & Results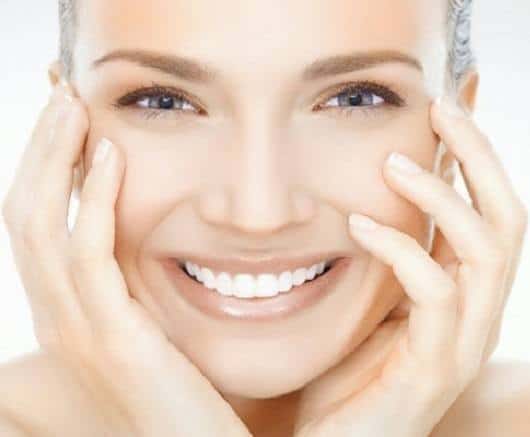 You will be able to return to your regular schedule right away. The injection sites will be discolored and may be sensitive or itchy. Be careful not to touch, bump, or scratch the sites until they are completely healed. Direct sunlight will need to be avoided and a light layer of makeup can be applied after a day or two.
Over the next few days, you will notice your wrinkles disappearing. NewTox will work to temporarily relax your facial muscles. These results will last a few months at which point you will need to schedule a maintenance appointment to keep your face smooth and young.
Complementary Procedures
If you are looking to enhance your results, Dermal Fillers are another simple, minimally-invasive treatment that will have you looking great in no time! We offer a few different fillers that have been made specifically to treat certain areas of the face. These fillers will target deep lines, fine wrinkles, fill in depressed areas, and help augment your face. The fillers we offer are:
Juvederm
This hyaluronic acid, or HA, filler is perfect to fill in moderate to severe lines around the nose and mouth. This filler will have your face smoother and softer in no time!
Juvederm Voluma
Are you bothered by a loss of tissue around your eyes and midface? Voluma will correct sunken areas and help your face look refreshed and healthy again.
Radiesse
This formula has microspheres suspended throughout it to help our patients maintain results for a long time. The tiny spheres will help thicken the skin and stimulate collagen growth. Radiesse is perfect for filling in severe lines and will improve the quality of the skin in your treatment areas.
Restylane
Perfect for filling in moderate to severe lines around the nose and mouth, this simple filler will have you looking years younger in no time!
Restylane Silk
The Silk formula was created specifically to transform the mouth. Lip augmentation and plumping are easy with Restylane Silk.
Belotero
Smooth moderate to severe lines with Belotero! This filler is perfect for frustrating lines found in the face that make you appear aged.
These dermal fillers can be used alongside NewTox to help you achieve your best results!
We offer other injectables such as Kybella. Kybella is a formula of strong ingredients that will fight against submental fullness, or fat under the chin. Below the chin often develops fat and makes individuals appear overweight or unhealthy. Kybella will kill fat cells under the chin and help you achieve a defined jawline. Return symmetry to your face and reduce wrinkles with a NewTox Kybella treatment. Ask Dr. Saini about your options in your personal consultation.
Cost of NewTox
The cost of your procedure will be determined based on the amount of NewTox used and the areas being treated. We will walk you step by step through your treatment plan, making sure your ideal aesthetic is achieved. Schedule your consultation today with us to learn more about NewTox and get started on the path towards a younger appearance. You can reach us at (910) 323-1234.
FAQs
What is NewTox used for?
NewTox is the perfect solution for wrinkles and lines along your face. Recently FDA-approved, this formula is taking the cosmetic work by storm. NewTox has been specifically made to treat glabellar lines, the wrinkles between eyebrows and in the center of the forehead. These lines often make people appear older, angry or worried. A simple injection of NewTox will relieve tension and help your muscles relax. The treatment lasts for about three months, after which you will notice your wrinkles slowly returning. Maintenance appointments will be needed to keep your skin smooth and healthy.
What does NewTox do to your body?
NewTox is injected into specific muscles in the face to help relieve lines and wrinkles. The blocking agent is temporary and the effects will fade as the formula loses potency. NewTox is a great solution for wrinkles on your face. Not only will the treatment reduce the visibility of current lines, but it will also halt the progression of existing wrinkles and the development of new lines. This treatment will help you preserve your good looks and feel younger for longer!
Is NewTox safe for your face?
NewTox has been FDA-approved for injection between the eyebrows and central forehead. The injections are often applied in five specific locations on the face that. When administered by a qualified, experienced skin expert the treatment will have healthy results. Safety measurements will be taken beforehand to make sure NewTox is a safe treatment for you. In your personal consultation, your health will be asked about. This will include questions about medications, allergies, and past procedures. If NewTox is deemed unhealthy, an alternative treatment plan will be created for you.
Our team takes pride in helping our patients look and feel their best!