Aging, sun damage, pregnancy, weight fluctuations and genetic factors can have damaging effects on skin elasticity. As we age, we may notice that we can't tighten our sagging, loose skin, no matter how much we exercise and eat well. Common areas that are affected are the chest, abdomen, buttocks and thighs. Pregnancy can have especially dramatic effects on the skin laxity in a variety of areas of a woman's body.
A body lift, or excessive skin removal procedure, refines dimpled skin surfaces and corrects sagging areas of surplus skin.
A body lift procedure
improves
the shape and contour of areas where skin is loose, sagging, or hanging. Through this surgical procedure, the underlying tissues are supported by the removal of extra fat and skin. The result is a tightened, natural, and
youthful
appearance of your figure.
At Carolina Plastic Surgery, we offer a complete selection of body lift surgical options to help you achieve your aesthetic goals, including excess skin removal, for tighter, more natural-looking body contours. Dr. Saira Saini has extensive experience in this procedure and achieves professional, beautiful results that are renowned throughout the area.
About Body Lifts
The extent of this procedure often depends on the individual and the amount of correction needed. Multiple areas of the body can be targeted during excess skin removal, including the:
Abdomen
Waist
Hips
Buttocks

Thighs
Arms
Breasts
In some cases, it may be possible to have
multiple
areas operated on during the same surgical session. These options can be discussed with Dr. Saini during your consultation, and if you are approved for surgery, a customized plan will be created for you to help you achieve your goals with as little downtime as possible. There are three types of body lift that Dr. Saini offers her patients: An upper body lift, a mid body lift and a lower body lift.
Upper Body Lift
An upper body lift is a surgery that addresses the arms, back and breast. This procedure will
eliminate
extra skin and fat to produce a tighter, slimmer upper body.
Mid Body Lift
A mid body lift focuses on the abdomen and lower back. Patients with stomach creases often choose this procedure. This surgery is often combined with a lower body lift to create a
smooth transition
between the mid body and lower body.
Lower Body Lift
A lower body lift, or belt lipectomy, is the most popular of the three. The operation focuses on the thighs, hips and buttocks. This procedure
reduces and tightens
excess skin to produce a more pleasing aesthetic appearance. Combinations of these procedures may be performed based on the patient's concerns, personal anatomy, and cosmetic goals. Having sagging, drooping, excess skin on the body is a
common
cosmetic condition that can be caused by dramatic weight loss, childbirth, or the natural aging process. Having excess skin can cause self-consciousness and a loss of confidence in your body image. At Carolina Plastic Surgery, Dr. Saini improves both your body contours and
confidence
with excess skin removal.
Candidates
Body lifts provide life-changing positive results for many people. An
ideal candidate
is someone who has:
Excessive skin
Dimpled, irregular skin
Moderate skin elasticity
Mobility impairments due to flaps of excess skin
Difficulty with hygiene due to sagging skin
Women who have undergone pregnancy and experienced the stretching of their skin often undergo this procedure. Anyone who has lost a large amount of weight and has resulting excess skin is also
a good candidate
for a body lift. If you are interested in the benefits of a body lift, contact Dr. Saini's helpful staff to
schedule a private consultation
today!
Consultation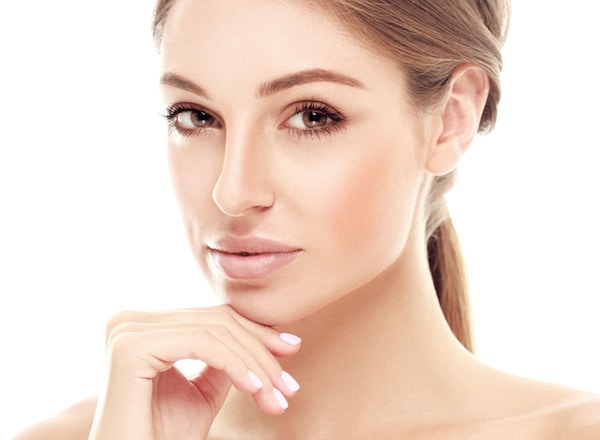 During your consultation with Dr Saini, you will meet face-to-face and go over
your cosmetic and surgical goals
. General health, medical conditions, drug allergies and previous surgeries will be discussed. You will also need to disclose current medications, herbal supplements and tobacco use. Dr. Saini will examine your body, focusing on your specific areas of concern. Dr. Saini may take pictures and body measurements for surgical planning and medical records. All this information will give Dr. Saini a comprehensive understanding of whether a body lift is a
healthy option
for you. She may suggest alternative solutions that would better benefit your anatomy and health. Together, Dr. Saini and you will create an individualized plan.
We recommend patients come into the consultation with prepared questions. They are also welcome, and encouraged, to voice any and all concerns they have. Dr. Saini and her staff want to assure every patient that their choice is safe and a good solution for them. The goal of the consultation is to help the patient feel comfortable and confident in their upcoming procedure and its benefits.
Preparation
To best
prepare
for a body lift, patients may need to adjust their medications before the surgery. Blood thinning medications and smoking will need to stop six weeks prior to the surgery. Because this is an invasive operation, patients will need to coordinate with a friend or family member to
pick them up
after their procedure. Patients are encouraged to wear loose-fitting clothes, so they may be comfortable and not apply any unnecessary pressure to the treated areas.
Body Lift Procedure Techniques
When the patient arrives for their procedure, they will be greeted by the surgical team. The incision sites will be cleaned and marked for the surgery. Anesthesia will be administered by a Board-Certified Anesthesiologist. This anesthesia will safely keep the patient
comfortable
during their procedure.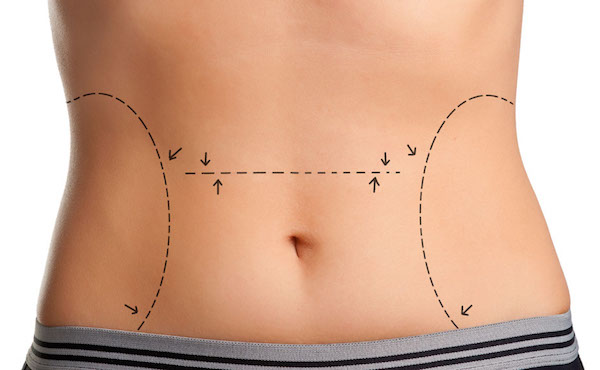 Dr. Saini will apply incisions in the predetermined areas. Incisions for body lift operations will vary between patients based on anatomy and problem areas. Incisions will be made in strategic areas that allow for them to be
hidden
by clothing. Once the incisions are made, excess fat will be removed and skin will be trimmed, tightened and re-sculpted to the body to create beautiful, natural results. Sutures will be used to close incisions. Skin adhesives and tape may be used to close surface incisions. This will help the skin
hold its shape
to the new contours.
Benefits
A body lift provides many benefits for the patient receiving it, such as:
Reduced skin irregularity and dimples
Improved body shape and contour
Tighter skin
Improved skin tone
Younger appearance
A body lift also has mental benefits that may include improved confidence and body image. Don't let excess skin continue to bother you.
Recovery
The results of a body lift are immediately noticeable.
The healing process will be different for each patient, but most patients experience mild swelling and bruising as the skin contours heal. Dr. Saini will also discuss any aftercare instructions that may be necessary for your incision sites and advise you on when you can
safely return to work
and normal activities. She will also tell you, in detail, how to care for your incisions and skin. Following her instructions is important to a
healthy recovery
and achieving excellent, long-term results.
Dr. Saini, or her helpful staff, will inform you and walk you through your best aftercare practices.
The patient will leave the surgery room with dressings and bandages applied to their incisions. Drainage tubes (small, thin tubes) may be placed under the skin in areas. Excess blood and fluid will naturally flow from these tubes into attached receptacles. Patients will be
prescribed
medications like antibiotics and pain medication by Dr. Saini. Topical medications may also need to be applied to incisions when bandages are changed out. Dr. Saini will inform patients when to schedule follow-up appointments. In these check-up appointments, stitches, drains and adhesive tapes will be removed. Dr. Saini may also change out bandages and clean incisions at this time.
Dr. Saini will let the patient know when they may return to regular activities such as exercise and showering. These follow-up appointments will allow her to track your healing progress and make adjustments if necessary.
Results
Dr. Saini will discuss your incision patterns with you prior to your procedure. Your incisions will be placed where there will be the
least visible
scarring possible. Full results should be visible after the initial healing process. Dr. Saini will schedule follow-up appointments with you to monitor your healing and progress.
Maintaining a consistent weight and performing regular exercise will help preserve your results. Patients will see their best outcomes if they follow Dr. Saini's care instructions.
Complementary Procedures
One of the most common procedures that we perform alongside a body lift is
liposuction
. Liposuction helps remove excess fat deposits. A Liposuction procedure is performed with a cannula (thin tube). Dr. Saini will make
thin incisions
, or use incisions already made during the body lift, to insert the cannula. She will gently move the cannula back and forth. Depending on the type of liposuction chosen, tumescent fluid may be used to gently dislodge and break up patient's fat, or targeted laser energy will melt the fat for easy removal.
Liposuction
, when paired with a body lift, helps create a sculpted, younger body. Dr. Saini is an
expert
in body contouring and is passionate about providing her patients with results that benefit their sense of self and well-being.
Cost
The cost of a body lift will depend on the patient's aesthetic goals and surgical plan. If you are interested in a body lift,
schedule a consultation
with Dr. Saini today at
(910) 323-1234
.