Are you unsatisfied with the appearance of your skin? Many men and women begin to see discoloration, age spots, and blood vessels arise on different areas of the body due to environmental factors, hereditary, age, or health factors. If you are interested in non-surgical treatments to correct skin imperfections but are nervous about your skin safety, the Palomar Icon™ laser at Carolina Plastic Surgery can alleviate your hesitation with next-generation technology.
With contact cooling and a built-in melanin reader for patient safety and comfort, there is no need to live with an appearance that doesn't make you feel your best. Call our office today and set up a consultation to meet with Dr. Saini and find out if this treatment is right for you!
What is the Palomar Icon?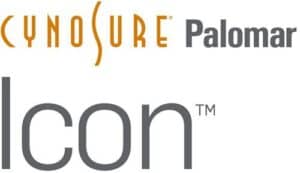 Cynosure's Palomar Icon™ is a skin rejuvenation laser designed to
improve a multitude of skin concerns
that can arise over time. This is the latest and most advanced laser technology. Offering
multiple devices in one machine
provides an array of comprehensive laser treatments, in turn eliminating the need for various machines or treatments. Some, but not all, of the treatments provided are wrinkle reduction, hair removal, scar repair, pigmentation correction, and vascular treatments. This technology has become very popular throughout the aesthetic community and provides incredible results. Due to the many capabilities of this machine, it also provides a
wide range of treatment levels
that will ensure the patient's needs and expectations are met.
How Does the Palomar Icon Laser Work?
The Palomar Icon is a
non-ablative laser,
meaning that it
can reach down into the deeper layers
of the skin while the top layers remain untouched. This helps issues such as pigmentation, lines, wrinkles, and scarring by delivering light through microbeams that penetrate deep into the dermis and
reduce skin imperfections.
Collagen production is then increased. By doing this, the
skin begins to repair itself
while also replacing the damaged skin with newer, healthier skin.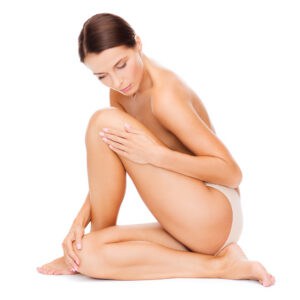 This next generation technology is the first of its kind for
patient safety,
featuring an advanced Skintel melanin reader for skin safety and contact cooling to
protect the epidermis
throughout treatment. This feature has the capability to calculate melanin density which will ensure that the most accurate laser strength is being used for the individual patient's skin. The device also has a built-in contact cooling technology to
provide minimal discomfort
throughout the treatment.
That being said, the Palomar Icon™ is your one-stop shop for your skin goals!
What Does It Treat?
Regardless of your skincare needs, the Palomar Icon™ can deliver fast, dynamic results for multiple treatment options, including:
Laser skin resurfacing
Pore reduction
Vessel and pigment clearance
Removal of varicose veins
Acne treatment
Wrinkle reduction
Scar and stretch mark reduction
Hair reduction
For patients who are looking to enhance their appearance without a surgical procedure, this laser treatment is the perfect option. Why settle with aesthetic concerns that leave you feeling not fully satisfied with your appearance? Dr. Saini can review with you what concerns this
noninvasive procedure
can treat during your initial consultation. Our knowledgeable staff is ready to help you schedule your appointment at any time!
Candidates
The Palomar Icon™ is safe for most skin types, therefore allowing an array of patients with different skin concerns to have the opportunity to improve their skin.
This advanced technology does not correct all skin conditions which is why it is required for each patient to come in for a consultation with Dr. Saini. During this initial meeting, patients will be able to
sit one-on-one with the doctor
and address the particular problems that have arisen over time. Dr. Saini is dedicated to helping each and every one of her patients
improve the overall look and feel
of their skin, leaving a
stunning, radiant appearance.
The Palomar Icon Benefits
The Palomar Icon™ takes a 360-approach to laser treatments by
providing outstanding results
for the most common skin concerns. Due to different, but very common, issues, the skin begins to show signs of "wear and tear". This is why Palomar Icon™ has become one of the most beneficial skin rejuvenation lasers on the market today.
The Palomar Icon's™ deep penetrating lasers help to reduce and correct the appearance of blood vessels on the face and other areas of the body, pigmentation or sun damaged issues, fine lines, and wrinkles and can be used as an anti-aging treatment as well.
Men and women both have found
extreme improvement of their skin
after undergoing treatment which in turn has helped
build confidence
and create a more positive self-image!
Consultation
Women and men interested in receiving an Icon laser treatment are encouraged to come in for a
consultation
with Dr. Saini and
discuss all options!
During the consultation, Dr. Saini will ask what the particular skin concerns are and desired results. Through a thorough examination, she will be able to
advise the best course of action
in order to
achieve the patient's goals.
It is possible for the doctor to
perform the treatment on the same day
of the consultation, provided she feels that you are a good candidate and the treatment will be able to improve the particular concerns at hand.
The Procedure
This versatile treatment system can perform a wide range of corrective procedures in
less time than other lasers,
and its built-in safety features ensure
minimal to no downtime.
Your treatment options can be discussed with Dr. Saini during your consultation.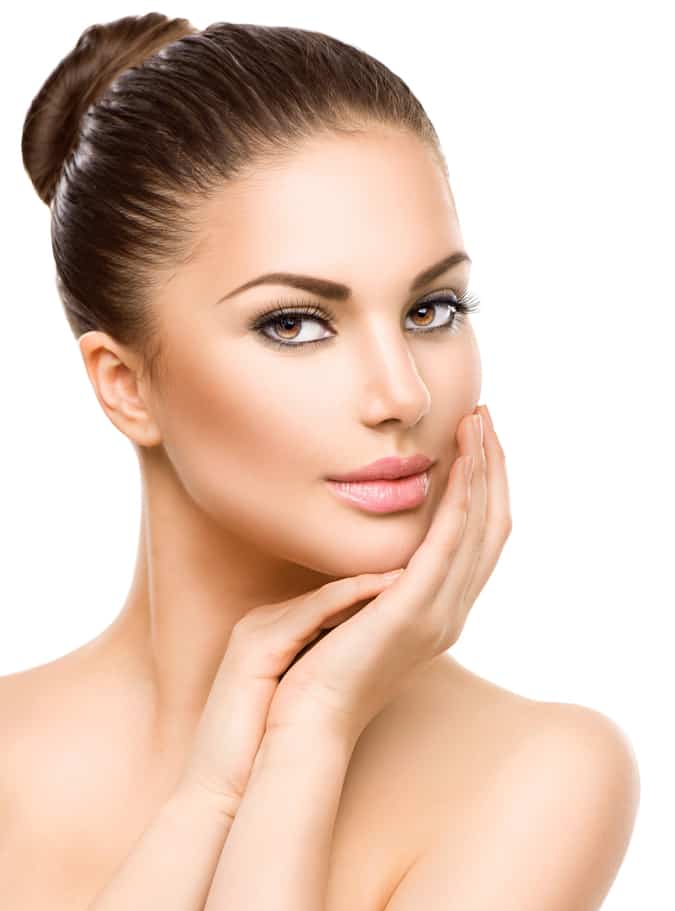 Before beginning the treatment, Dr. Saini will provide the patient with
protective eyewear that will ensure safety
while undergoing laser procedures. Treatments will then begin with the use of the Skintel melanin reader to scan the target areas, testing the amount of melanin in that particular area to determine what strength of the laser wavelengths is safe for the unique tone. The treatment will be
completely customized
to the particular needs discussed during the consultation. Dr. Saini will then proceed with the particular treatment and technique that is necessary to obtain the individual patient's desired results. Once the laser energy has been emitted into the dermis, it effectively
targets pigmentation, discoloration, visible veins, or scarring.
Then it gently heats deeper dermal layers of the skin to
stimulate the production of essential collagen
and elastin for skin remodeling. This will allow the skin to
repair damage,
as well as
create newer and healthier skin,
leaving an overall rejuvenated appearance. In cases of unwanted body hair, it can also disable active hair follicles. If interested, this can be discussed during the consultation and Dr. Saini can go over all options and provide recommendations for the best results possible.
Recovery and Results
For the first 24 hours
following the laser treatment, patients may feel slight discomfort in the treatment area, including the feeling of a mild sunburn, slightly sensitive, and possibly swollen skin. These will all go away quickly. Dr. Saini recommends patients
stay out of direct sunlight
throughout the healing process and should be cautious to avoid extreme exposure to sunlight
for the first 3 months.
When going outdoors, it is best to
apply sunscreen at all times.
In the case of flaky skin, Dr. Saini can recommend a moisturizer that will be the best fit for your particular skin type.
Patients can enjoy optimal rejuvenation about 2-3 months after treatment. This provides enough time for the skin to repair itself and for new skin to form.
Our bodies naturally heal at a slower pace which means that
results may vary among patients.
Once the induced creation of new collagen and elastin is complete, the once skin concerns are noticeably reduced and
skin is overall healthier.
Depending on the individual concerns, multiple treatments may be necessary in order
to obtain the desired results.
Aside from slight redness or flushing in treated areas, the Palomar Icon™ typically
does not carry major side effects
for patients who qualify for treatment. Post-treatment
redness typically fades quickly,
allowing patients to return to normal activities and begin enjoying their results. During your consultation, Dr. Saini will discuss multiple factors such as your skin health, aesthetic goals, and more to determine whether this treatment option is safe for you. Results may vary, and your treatment plan will outline what you can expect as well as how many sessions you may need to
achieve your desired aesthetic.
Pricing
$350.00 Full Face
$450.00 Face and Neck
$250.00 Decolletage
$550.00 Face, Neck, and Decolletage
$150.00 Hands
$375.00 Forearms and Hands
$600.00 Full Back
$375.00 Half Back
Spot Treatment Starting prices at $50.00
Scars and Stretch Marks – $250.00/ for a 15-minute session
There is no need to keep feeling unsatisfied with your skin. The advanced technology from Cynosure Palomar Icon™ can
provide amazing results
for a multitude of skin concerns. Why wait? The new you is only a phone call away!
Contact
Carolina Plastic Surgery in Fayetteville today to schedule a consultation with Dr. Saini and experience the Palomar Icon™ for yourself!