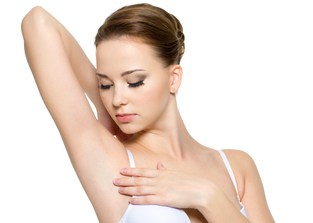 Laser hair removal is the process of removing unwanted hair on the face and body by using the most advanced laser technology.
Are you sick and tired of plucking, tweezing, shaving, and waxing? You certainly aren't alone. Unwanted hair growth is one of the most common aesthetic problems for tens of millions of people. Fortunately, it's also a correctable problem that can be resolved with modern technology. Laser hair removal is a fast and effective way to eliminate those undesirable tufts for good. Avoid the embarrassment of forgetting to shave before an important event.
Dr. Saira Saini wants to help you resolve any unsightly patches of hair that interfere with your aesthetic aspirations. You deserve to look and feel your best. Don't let those strands of unwanted hair drag you down on your journey to the lustrous skin you seek. If you want to get rid of those troublesome hairs, schedule an appointment today with Carolina Plastic Surgery. You reach our Fayetteville office by calling (910) 323-1234. We also offer virtual consultations to accommodate your schedule and lifestyle. To stay up-to-date on the latest aesthetic procedures, follow the Carolina Plastic Surgery blog.
About Laser Hair Removal in Fayetteville, NC
Laser hair removal targets the melanin in the deeper dermis layer of skin while avoiding damaging the epidermis layer.[1] The absence of melanin can interfere with the treatment. If you have grey or white hair you can discuss with Dr. Saini if laser hair removal will work for you. Hair removal requires multiple treatment sessions because melanin is only present during the anagen stage when your hair actively grows at the root. When there is a high concentration of chromophores, the part of the molecule responsible for hair color, laser hair removal works the best.
The Skintel Melanin Reader
Carolina Plastic Surgery proudly uses the Skintel Melanin Reader to assist in diagnosing every hair removal candidate's condition. The Skintel Melanin Reader is the industry's only FDA-cleared device that can optimize laser hair removal for each patient's skin type by measuring the exact melanin content in the treatment area. This useful information ensures that laser hair removal will work as intended. No more guessing!
The Vectus Laser
Carolina Plastic Surgery uses the innovative Vectus laser for most of our hair removal procedures. The Vectus leaves your skin smooth and glowing. The Vectus laser can be fine-tuned for treating different types of skin and locations with seven adjustable parameters. These parameters include laser wavelength, laser pulse widths and shape, output power, photon recycling, contact cooling, and spatial beam profile.[2] The Vectus also comes with two interchangeable handpieces that can be used to treat areas of various sizes.
Benefits
Clear, smooth skin
Permanent hair reduction
Reduction of ingrown hairs
Reduced irritation
Targeted treatments
Quick sessions
Proven effectiveness
Minimal discomfort
Candidates
Just about anyone with a patch of hair they don't like is a candidate for laser hair removal. Laser hair removal can work on all skin types.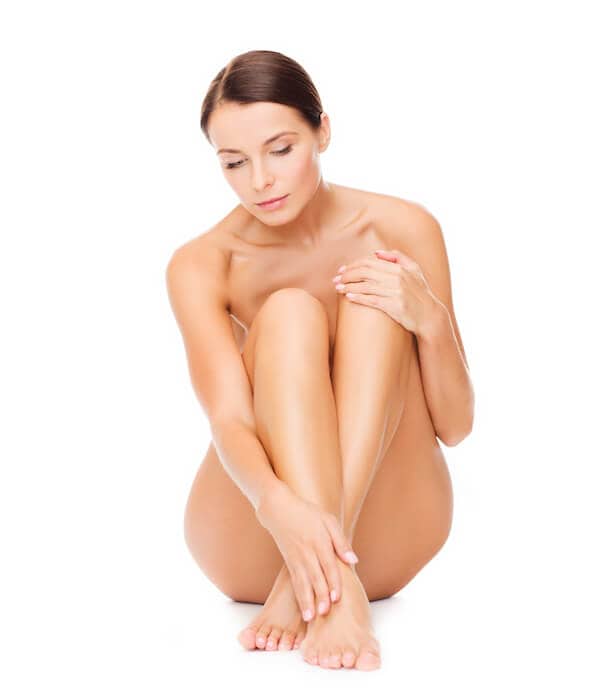 Some conditions will prevent laser hair removal from achieving your goals. If you are pregnant or breastfeeding then you should postpone laser hair removal after you've finished breastfeeding. If you have a condition such as psoriasis or vitiligo or are taking any prescription medication, make sure to mention this during the consultation to determine if you still qualify. Also, if you've undergone skin treatment such as chemical peels or skin resurfacing then you should postpone hair removal until your body has had a chance to heal properly.
Your Personal Consultation with Dr. Saini
Your journey to sleek, silky skin begins with a consultation with Dr. Saini. A firm believer in open and honest communication, Dr. Saini will listen to your goals, concerns, and answer any questions. She will review your relevant medical history and conduct an initial examination of the area. After this assessment, she can determine if you qualify for laser hair treatments. If you want to know if you qualify for laser hair removal, schedule an appointment online or by calling (910) 323-1234.
Preparation
We recommend trimming and/or shaving the area before treatment. Laser treatment works on the hair follicles. Surface hair during treatment can cause discomfort during treatment and also be the cause of the infamous burnt hair smell.
Certain types of topical treatments should be avoided for at least 2 days before and after laser hair removal. Topicals to avoid include Retin-A and other retinol products and glycolic acid. If you are unsure about any products that you currently use, then make sure to mention them during your initial consultation.
Lunchtime Hair Removal
Laser hair removal sessions are very quick. We consider them a lunchtime procedure. Oftentimes, a session will last under 30 minutes. However, the duration will depend on how much hair you want to remove. Lasering the hair on the upper lip is extremely quick. However, if we need to treat the entire back for hair removal, the procedure can take longer than an hour. During your consultation, make sure you ask about the duration.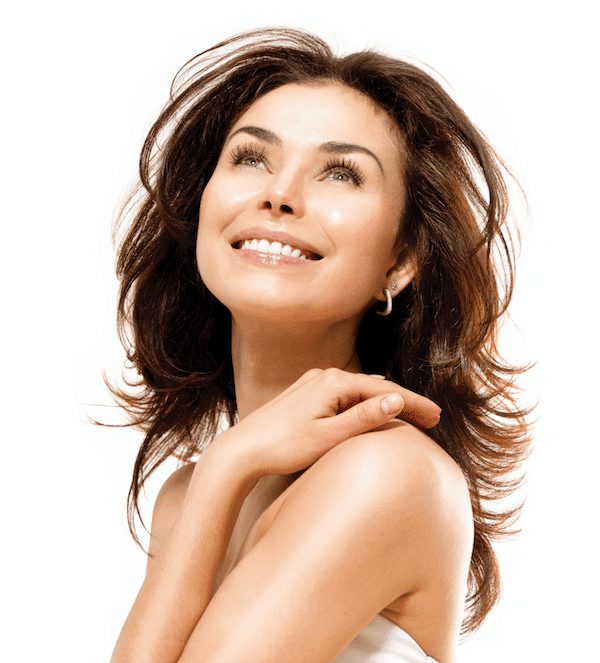 When you arrive at Carolina Plastic Surgery, our attentive staff will make you comfortable and thoroughly cleanse the skin before treatment. Then, your clinician will apply a topical numbing cream to the treatment area. During the laser treatment, you and your clinician will wear protective eyewear for safety.
Your medical professional will hold your skin taught and apply the laser. Because the laser heats the skin to gently vaporize the hair follicles you can expect a slight sulphuric burning smell.
Recovery
The laser's heat energy will stay in your skin cells for about 24 hours. During this time, you should avoid exercise, saunas, hot showers, and anything else that might heat the skin. If your skin heats up during these 24 hours, it can develop blotches and spots. So, please avoid anything that might heat your skin. Related to this, you want to avoid sun exposure as much as possible. Avoid both sun tanning and tanning salons as recommended by Carolina Plastic Surgery.
In between treatments avoid plucking, bleaching, and waxing your hair. You should only shave your hair in between treatments.
Smooth Results
Studies found a 65%-75% reduction after 1-2 months and a 75%+ reduction after 8 months.
Researchers have shown that laser hair removal is very safe and well-tolerated even for pediatric patients.[3] It's also been shown to have additional therapeutic benefits to supplement some dermatological and surgical procedures.
How Much Does Laser Hair Removal Cost in the Carolinas?
Each treatment plan is tailored to the individual. Below is a basic guideline for single area treatments. When combining multiple treatment areas, a comprehensive price will be provided during your personal consultation.
$200.00 Face
$50.00 Lip (upper)
$50.00 Chin
$50.00 Eyebrow
$100.00 Sideburns
$120.00 Back of Neck
$200.00 Bikini (Brazilian)
$150.00 Bikini Line
$300.00 Full Chest
$400.00 Back
$90.00 Lip and Chin
$175.00 Full Beard
$50.00 Ears
$150.00 Underarms
$200.00 Forearms
$250.00 Entire arms
$200.00 Upper or Lower Legs
$300.00 Entire Legs
$75.00 Toes
FAQ
How many treatment sessions will I need to get results?
It depends on the patient and the desired results. Some patients might only need 3-4 sessions to get the results they want while other patients may require 8-12 sessions for complete results.
Can laser treatment cause unwanted hair growth?
In rare cases, some patients' hair and skin might be unsuitable for laser hair removal. During your consultation and initial exam, Dr. Saini can determine if your hair is suitable for laser hair removal.
Will I need follow-up treatments in the coming years?
Maybe. Hormone fluctuations can instigate new hair growth. It's possible that you might need to come back in for follow up treatments even if over 90% of the hair has been reduced.
Can I get hair removal if I have dark skin?
Yes. The Vectus laser we use for hair removal is an 810-nanometer diode laser. Diode lasers work on darker skin types because they use a longer wavelength and longer pulse widths. During your consultation, Dr. Saini will examine your skin and review your medical history to ensure you are well suited to laser hair removal.
How long will the results of hair removal last?
Laser hair removal is long-lasting and semi-permanent. Hair removal can result in smooth skin for years but sometimes maintenance treatments may be needed depending on the patient's circumstances.
References
Bhat, Y. J., Bashir, S., Nabi, N., & Hassan, I. (2020). Laser Treatment in Hirsutism: An Update. Dermatology Practical & Conceptual, 10(2), e2020048. https://doi.org/10.5826/dpc.1002a48
Childs, J., Cohen, R., Smirnov, M., Zenzie, H., & Altshuler, G. B. (2013). Optimization of a Laser Diode for Permanent Hair Reduction. Palomar Published Material. http://cynosure.de/wp-content/uploads/2013/09/2.-vectus-white-paper-2012v4.pdf
Aleem, S., & Majid, I. (2019). Unconventional Uses of Laser Hair Removal: A Review. Journal of Cutaneous and Aesthetic Surgery, 12(1), 8–16. https://doi.org/10.4103/JCAS.JCAS_97_18