About CoolSculpting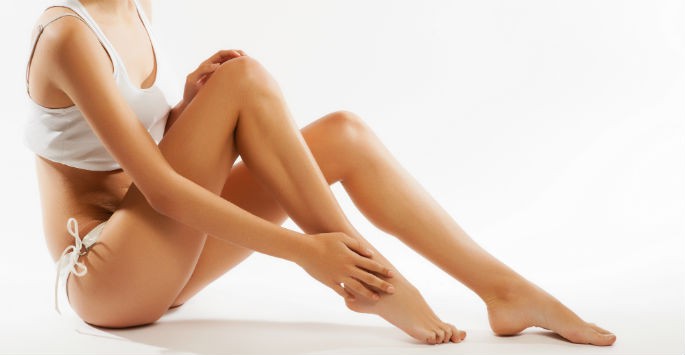 Do you have areas of excess fat you can't seem to target with diet and exercise? At Carolina Plastic Surgery, we offer non-invasive CoolSculpting treatments to literally freeze stubborn fat deposits and naturally discard them from the body to improve body contours. CoolSculpting sessions are extremely quick and require no recovery or downtime.

If this is something that interests you, contact our Fayetteville, North Carolina office today to speak with a member of our skilled staff. We will gladly help you set up a consultation appointment with Dr. Saini. Make sure to also ask about current CoolSculpting special offers!
From Popsicles to CoolSculpting
While many technologies exist to reduce fat volume and improve body contours without surgical intervention, CoolSculpting is the only FDA-cleared system that reduces fat through controlled cooling.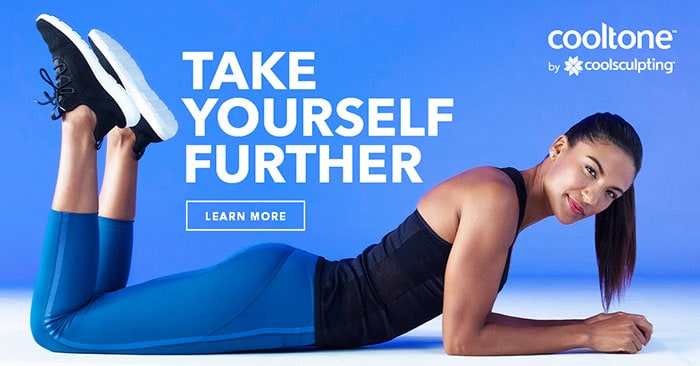 Developed by physicians at Harvard University, the idea of CoolSculpting was conceived when they observed that kids who ate popsicles tended to get dimples. It was then realized that the cold temperatures were actually freezing and destroying the fat cells in the cheeks, and thus the conception of cryolipolysis begin.
How Does CoolSculpting Work?
Similar to how the popsicles affected fat cells in the cheeks, CoolSculpting can slim down common areas of exercise-resistant fat such as the abdomen, love handles, thighs, and neck by targeting the fat cells with extremely cool temperatures. Through the process of cryolipolysis, or controlled cooling, CoolSculpting targets underlying fat cells and freezes them. Once the fat cells are frozen, they are disabled and removed by the body during natural metabolizing processes over the following few weeks. The remaining fat and skin then adjust to the reduced fat volume, creating real inch loss and improved contours in treated areas. While conventional weight loss solutions only shrink existing fat cells in the body, CoolSculpting removes targeted fat cells from the body for lasting fat reduction results.
Areas on the Body CoolSculpting Can Treat
CoolSculpting can effectively reduce fat on multiple areas of the body, including:
Abdomen
Love handles
Thighs

Neck
Back
Bra rolls

Why Choose Dr. Saini for Your CoolSculpting Treatment

As CoolSculpting becomes more popular each day, Dr. Saini feels it's important to share the following information.

For starters, at Carolina Plastic Surgery of Fayetteville, Dr. Saira Saini herself performs all CoolSculpting treatments. There are some offices that have nurses and even unlicensed individuals performing the treatment. This is not only misleading but unsafe. Second, Dr. Saini believes it is important to be honest and truthful with her patients, even if this means telling them they are not a candidate for CoolSculpting. Not everyone will qualify as a candidate; this is based on health, desired results, and safety of the patient. Dr. Saini is not in the business of giving you false information; it is her duty to put your safety above all else. She is happy to provide alternative cost-effective procedures that are more appropriate for your physique and desired results. Additionally, her years of experience and keen eye for body proportions make her a true CoolSculpting expert. She looks forward to speaking one-on-one with women and men interested in CoolSculpting.

Losing Weight is Not the Same as Fat Reduction

All adults have a fixed number of fat cells, so when a person loses weight they are actually shrinking their fat cells; the fat cells are not dying or disappearing. Alternatively, when we eat more than our body needs for energy and fuel, the remaining fat gets stored in fat cells and enlarges them. Working out can reduce the size of the fat cells, but they will always be present in the body. However, with true fat reduction processes such as CoolSculpting, the fat cells targeted are destroyed and removed from the body through natural processes. Fat reduction procedures are the only way to achieve long lasting slimmed results.

Ideal Candidates

Candidates for CoolSculpting include healthy men and women who are close to their goal body weight but have localized fat deposits that don't respond to diet or exercise. 10-15 pounds from goal weight is ideal, but Dr. Saini can only assess one's candidacy during the initial consultation where she will perform an exam of the patient's trouble areas. Those who don't fall in that weight range may still qualify.

CoolSculpting is typically used for the abdomen, back, neck, and thighs, but those interested in treatment for other areas should still contact our office to see if they qualify as a candidate, or if an alternative body sculpting procedure may provide better results.

Please note, CoolSculpting is not designed to replace working out and it is not a weight loss alternative. It is meant to target areas of the body with localized fat deposits that are unresponsive to all efforts of eating well and exercising. Patients who undergo CoolSculpting must maintain a healthy lifestyle to enjoy their results for a long time, because the treatment will not stop the enlargement of fat cells in surrounding areas.

To see if you qualify for CoolSculpting, do not hesitate to contact our office! We are more than happy to help all patients along their body sculpting journey.

The Treatment Process

With each session only lasting about an hour, this is often an ideal solution for busy men and women who are close to their target weight but who have small problematic areas of excess fat. CoolSculpting does not require sedation or anesthesia because of the integrated comfortability settings and applicator frame flexibility of this completely non-invasive treatment.

The process begins with the treatment area(s) fitted for the right size and shape applicator frame. Depending on the extent of the case, one or multiple devices may be placed in the frame slots. When started up, the cooling panels will draw up the area with suction for precise fat deposit targeting and begin to cool the area. This does not affect surrounding tissue, and the skin is kept at a comfortable temperature through the entirety of the treatment.

Many patients say the experience is actually quiet comfortable and relaxing since it is all external; no incisions, no scalpels, and no surgery. Many patients listen to music, read, or answer emails during their CoolSculpting session.

CoolSculpting Recovery and Results

There is little to no downtime required after CoolSculpting! Minor redness or bruising may initially be present because of the suctioning, but there are no lasting side effects. Any numbness or tingling experienced after treatment will disappear as the skin returns to a warmer temperature.

Since CoolSculpting works with patient's natural body metabolizing processes, the beautifully slimmed results men and women see will begin to show at different times. Generally, this process begins around 3 weeks after treatment. Results do continue to improve for the following two months as destroyed fat cells continue to be processed out of the body. North Carolina CoolSculpting results are long lasting.

Schedule Your Consultation

The initial consultation with Dr. Saira Saini is an imperative step in any patient's body sculpting journey. This is the time where, after the patient's concerns are expressed, she performs a physical examination of the problem areas to determine if an individual is a qualified candidate for CoolSculpting, or if they'd be better suited for an alternative procedure. This will be based on, but not limited to, the patient's body type, body frame, skin quality, desired results, and ability or inability to take time off work.

This is a wonderful time to get any questions answered, but any questions patients may have at another time are more than welcome to contact our office and a member of our staff will gladly assist. CoolSculpting cost will be discussed at this time after Dr. Saini creates a customized treatment plan for the individual.

FAQ

What Does CoolSculpting Feel Like?

Patients who undergo CoolSculpting are made comfortable, and the device's specially designed cooling plates are placed in an optimal position on the skin. A sensation of intense cold lasts for only a few minutes, followed by a well-tolerated procedure where most patients are able to relax, check mobile devices, and even sleep.

Are There Side Effects?

As the patented Cryolipolysis technology does not damage the skin or connective tissues, there are no side effects or complications associated with this treatment other than mild initial redness or bruising. Multiple sessions may be needed depending on the level of correction desired, and Dr. Saini will create a treatment plan to help you achieve your goals in the least amount of time. Contact Carolina Plastic Surgery today to schedule a consultation at our Fayetteville office and discover the benefits of CoolSculpting for non-surgical fat reduction.

How Long Until I Can See Results?

Since CoolSculpting works with the body's natural metabolizing system, visible results depend on the individual. Generally, it takes about 3 weeks for slimmed results to start appearing. It can take up to 6 months for final, optimal results to be enjoyed.

Is CoolSculpting Different than Liposuction?

CoolSculpting and liposuction are both designed to get rid of fat deposits, but they are not performed in the same way. Liposuction inserts a thin cannula into the body to literally suction out the fat deposits. CoolSculpting on the other hand is a nonsurgical, noninvasive variation that destroys fat deposits with extremely cool temperatures. CoolSculpting is usually reserved for patients with few localized fat deposits, while traditional liposuction can remove larger amounts of fat. CoolSculpting is however completely noninvasive, so recovery time is dramatically decreased. One is not better than the other; the method used for an individual case depends on the patient's desired goals, body weight and individual frame.

What's the Difference Between CoolSculpting and SculpSure?

CoolSculpting and SculpSure are both nonsurgical and noninvasive fat reduction treatments, but they use opposite ends of the temperature spectrum to achieve fat reduction. CoolSculpting uses the process of cryolipolysis to break down fat, which is controlled cooling. SculpSure on the other hand uses thermolipolysis, the process of heating the target fat cells to 110 degrees Fahrenheit to destroy fat cells. Both CoolSculpting and SculpSure are breakthrough noninvasive fat reduction treatments, but at Carolina Plastic Surgery Dr. Saini prefers CoolSculpting. She has had countless happy CoolSculpting patients with proven beautiful results and encourages any patients who are interested in the process to contact our North Carolina office today for a CoolSculpting consultation.