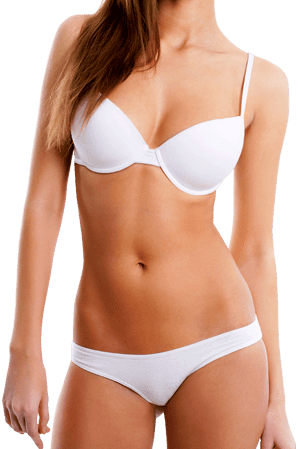 A Mommy Makeover is a customized course of treatments that are intended to help lovely mothers to recapture the youthful essence of their pre-baby bodies. The strain of childbearing and child-rearing can take a toll on many women. Adding in the natural effects of the aging process creates a cluster of aesthetic issues that no single procedure is able to address on its own. That's why a Mommy Makeover is a combined procedure meant to address all of a mother's cosmetic concerns at once.
At Carolina Plastic Surgery of Fayetteville, we care about all of our local moms and we want to help them look and feel their best. They deserve it! Dr. Saira H. Saini is a compassionate doctor and the only female plastic surgeon within a 70-mile radius. You can read her blog for information and insights into all of her aesthetic offerings.
[pg-promo slug="mommy-makeover"]
About
Loving Mothers Deserve to Look and Feel Their Best!
Pregnancy and childbirth is a life-changing process. Breastfeeding and aging have an impact, too. Every child is a blessing, but the effects they can have on a woman's body are anything but! Lax, overstretched skin, ptosis of the breasts and persistent, hard-to-lose pockets of fat in unflattering places are just several items from the litany of issues many moms face when they are finished having kids and are ready to return to their pre-pregnancy femininity.
In order to correct all of these issues in a comprehensive manner, Dr. Saini has developed her Mommy Makeover treatment. A Mommy Makeover is actually a personalized package of procedures developed with every mom's individual needs in mind. No two Mommy Makeovers are exactly alike, just as every mother is unique.
What Makes Up a Mommy Makeover?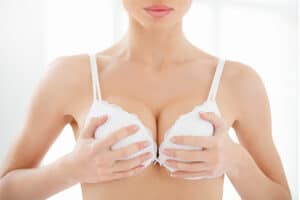 A Mommy Makeover is a combined procedure. The surgeries may be performed all at once or in a staged sequence, depending on the needs of the patient. Most Mommy Makeovers may include a tummy tuck in order to treat the overstretched skin at the abdomen that is frequently seen after giving birth.[1] Your Mommy Makeover may also consist of a breast lift, because ptosis of the breasts is an all-too-common effect of the many physical changes that occur post-pregnancy. Most moms will also opt for a little liposuction to enhance their feminine curves.[2] Breast augmentation and even a Brazilian Butt Lift are often added on to the Mommy Makeover package for moms who want to look better than ever![3]
Prevalent Procedures in a Mommy Makeover
Abdominoplasty (Tummy Tuck)
Mastopexy (Breast Lift)
Breast Augmentation
Breast Reduction
Liposuction
See which combination of body-enhancing procedures are the most effective for you. Contact Carolina Plastic Surgery to book your initial consultation with Dr. Saini. Call (910) 323-1234 to take the first steps toward your next great transformation today!
Benefits
A Mommy Makeover is a combined course of treatment that cuts down on your total time spent in surgery and reduces your overall recovery time
Aesthetic upgrades like breast augmentation or a Brazilian Butt Lift provide deserving mom's an opportunity to enhance their contours and look better than ever
Abdominoplasty will remove scars and stretch marks at the belly while repairing diastasis recti which occurs when the abdominal muscles separate from the strain of pregnancy
Qualified Candidates
If you're a mother who is finished having children and are ready to recapture your youthful allure, then a Mommy Makeover might be for you. Qualified candidates should be healthy women who are at or near their ideal weight. Their medical records should indicate they are able to be cleared for multiple surgeries. At your personal consultation, Dr. Saini will conduct a thorough physical examination in order to qualify your candidacy for a Mommy Makeover treatment.
Your Private Consultation With Dr. Saini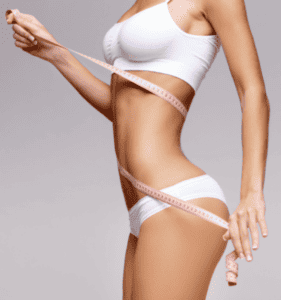 Dr. Saira H. Saini is a highly skilled surgeon and a compassionate woman. She's tough, too—she has proudly served in Iraq and Afghanistan for the American military. She wants to hear your story. If you are cleared for surgery, she will present a customized course of treatments for your Mommy Makeover procedure package.
At Carolina Plastic Surgery, our patients' positive reviews speak for themselves. Dr. Saini is one of the leading plastic surgeons in the Southeast. Every mom deserves the very best. And the best is what you'll get at Dr. Saini's Fayetteville, North Carolina practice. So, consider a consultation with us. You can contact us to book your appointment or call us directly at (910) 323-1234 to speak with one of our helpful medical professionals.
Preparation
With any surgical procedure (let alone a sequence of them) proper preparation is key to a successful recovery and achieving the best possible results. At the conclusion of your personal consultation, Dr. Saini or a member of her team will provide you with a personalized preparation program that is bespoke to your specific needs. As a general matter, though, we strongly urge patients to stop drinking and smoking for at least two weeks before their first Mommy Makeover surgery. In order to avoid excessive bruising and bleeding, Dr. Saini will also advise you to stop taking any medications or supplements known to thin the blood.
Procedure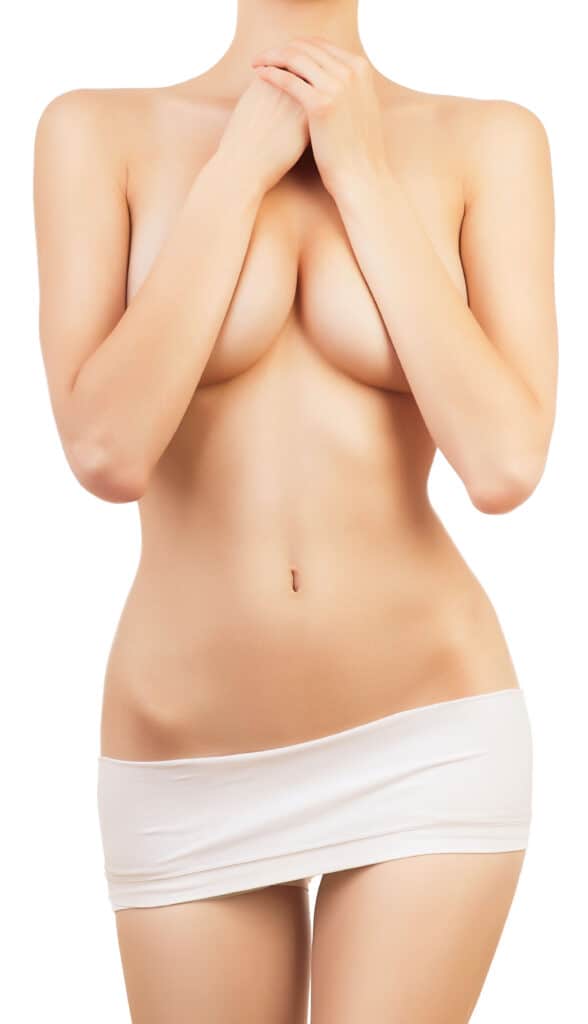 A Mommy Makeover is composed of a whole suite of procedures designed to help a woman correct the cosmetic issues that can be caused by giving birth and rearing children. Depending on which procedures the patient opts for, her individual healthcare needs and her specific aesthetic goals, a Mommy Makeover can be performed in a single session. The package can also be staged in a sequence across several operations. Whichever way is optimal for the patient, Dr. Saini's top priority is maintaining patient safety while always striving for the best possible results.
An abdominoplasty (tummy tuck) is often performed in tandem with liposuction. Similarly, a breast lift and a breast augmentation can be combined into a single surgery because they will require the same set of incisions.
Because our Mommy Makeover is a customized package of procedures, everyone's experience will be unique.
Recovery
A Mommy Makeover will inevitably include several major surgeries. So, patients should plan for a gentle, gradual recovery. By combining the procedures into a single package or a staged sequence, Dr. Saini has the opportunity to reduce the patient's overall downtime. Excisional procedures like a tummy tuck or a breast lift often take a couple of months of convalescence to fully heal. Patients are urged to take the appropriate time off from work, arrange for child care and to seek assistance with household chores and other responsibilities to allow for a smooth and stress-free recovery.
Dr. Saira Saini will personally see you at each post-surgery visit. Thus you can be re-assured of close monitoring post-surgery for worry-free recovery.
Results
Are you ready to return to your pre-baby body? Patients who have had a Mommy Makeover will enjoy a trimmer, more flattering silhouette. Try on those old dresses that have been sitting in storage since before the kids were born. Better yet, update your wardrobe with some sleek and sexy clothing that you thought you might never fit into again. The final results of a Mommy Makeover will vary by individual because every Mommy Makeover is tailored to the needs of each patient.
How Much Does a Mommy Makeover Cost in North Carolina?
We encourage you to schedule a consultation with Dr. Saini so you can see which procedures your Mommy Makeover might include. Your final cost will depend on the total scope of your surgeries. Financing options are available for patients who qualify. Check our specials page for opportunities to save.
FAQ
How much weight do you lose with Mommy Makeover?
Mommy Makeover patients are likely to notice a trimmer figure and sleeker silhouette. The transformation will include weight loss, but body contouring procedures like a Mommy Makeover are not intended to be a treatment for obesity. The best option is to schedule a consultation with Dr. Saira Saini to review your goals and to discuss the best options for your customized mommy makeover.  We can discuss if any further weight changes are necessary prior to your planned transformation.
Do I have to lose weight before a Mommy Makeover?
The healthier you are prior to your surgery, the better your outcome following surgery.  We are here to help answer your questions and partner with you to achieve your goals.  If it is necessary for your to lose weight prior to surgery, we can review your options at your consultation appointment.  We are a team of women, lead by a female plastic surgeon and we understand the difficulties women face with their weight.  There are no hard and fast rules.  Your health is more than a number and we will work with you to achieve your goals in the safest, best way possible.
References
Seth, A. K., Lin, A. M., Austen, W. G., Gilman, R. H., Gallico, G. G., & Colwell, A. S. (2017). Impact of Patient Subtype and Surgical Variables on Abdominoplasty Outcomes. Plastic and Reconstructive Surgery, 140(5), 899–908.
Frick, A., Baumeister, R. G. H., & Hoffmann, J. N. (2016). Liposuction Technique and Lymphatics in Liposuction. Liposuction, 179–183.
Cansancao, A. L., Condé-Green, A., Rosique, R. G., Rosique, M. J., & Cervantes, A. (2019). "Brazilian Butt Lift" Performed by Board-Certified Brazilian Plastic Surgeons. Plastic and Reconstructive Surgery, 144(3), 601–609.