[expire start_date="08/25/23″ end_date="12/01/23″]
Fall Specials
Buy $150 gift certificate,
get $20 gift certificate free
Get Vi Medical Grade Chemical Peel (any area), get 1/2 off Microderm $340
(Reg. $405)
Plastic Surgeons Facial 1 treatment $150
2 treatments $275 (Reg. $300)
3 treatments $420 plus 1 free oxy gel add on (Reg. $495)
Botox- $12/unit (Reg. $14/unit) *minimum of 50 units*
Packages
All packages come with a 10% complimentary discount on recommended products by your professional Skin Therapist/Doctor!
Hydrating/glowing skin
Plastic Surgeons Facial: pkg of 2 $275
pkg of 3 $420
Dermaplaning w/LED light $125 (reg $160)
Plastic Surgeons Facial w/ Cool Peel $215 (reg.$250)
Pigmentation
Medical grade chemical peels & IPL x3 $1500 (Reg. $1775)
Aquagold (w/o neurotoxin) & IPL laser $775 (Reg. $900)
Rejuvenation
Co2 laser (face, neck, hands) $2500 + 10% off recommended products
Aquagold (w/neurotoxin) + 1540 laser $1050 (Reg. $1250)
Microcurrent package of 5 $1175 (Reg. $1425)
Acne (non-active)
Microneedling- pkg of 3 w/LED – $1175 (Reg. $1590)
Icon 1540 XD- pkg of 3 – $1350 (Reg. $1650)
Aquagold -pkg of 3 – (1 w/ neurotoxin) $1295 (Reg. $1500)
Active Acne
VI Medical grade Chemical peels (pkg of 3) w/ 1 Plastic Surgeons Facial $895 (Reg. $975)
IPL laser (pkg of 3) $1300 (Reg. $1500)
[/expire]
[expire end_date='09/01/23′]
LIMITED TIME OFFER!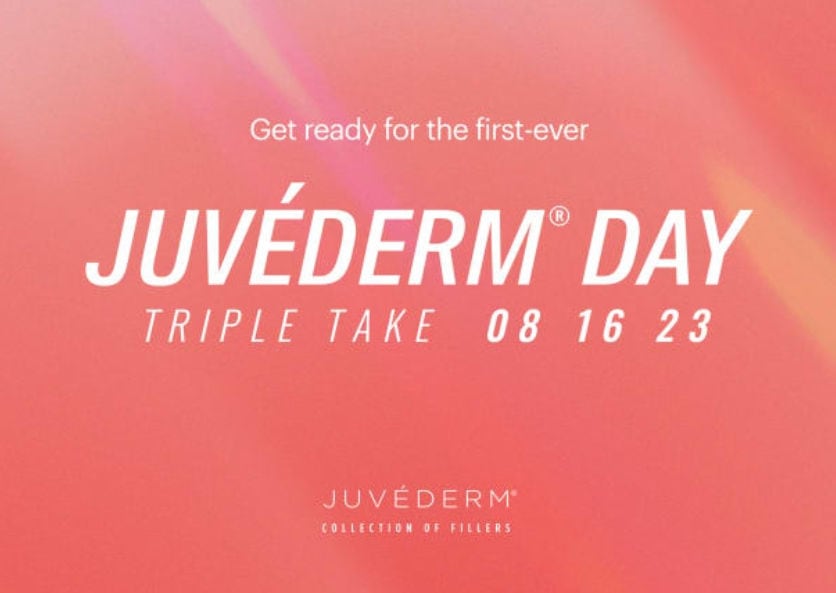 August 16, 2023 | 9AM
50% off
Gift Cards
Pay $75 and get $150 gift card
for Juvederm Family of fillers
August 16-31
Get Double Alle Points
with the purchase of filler (2 syringes)
Please read details below.
The first-ever JUVÉDERM® Day is coming up fast, which means celebrating big with two back-to-back offers and several ways to rack up savings. First: mark your calendars (and send calendar invites to friends!) for August 16, because starting at 9 AM PT (that's 12 PM ET for the east coast community!), when you buy one $75 JUVÉDERM® gift card, you'll get another one free. (See Terms and Conditions below.) A little friendly advice: Don't wait all day to buy. If you've participated in our other promo days, you know our gift card supply is limited and typically sells out fast.
Another great way to save: Allé Members who get treated with the JUVÉDERM® Collection of Fillers from August 16, 2023 through August 31, 2023 can earn DOUBLE the Allé points when treated with two JUVÉDERM® filler syringes at the same visit*, and TRIPLE points when treated with three JUVÉDERM® filler syringes at the same visit.* Huge win!
Pro tip: We recommend booking a consultation with your Allé provider ASAP to ensure a spot on their schedule from August 16th to the 31st. Before getting treated, your Allé provider will determine if you're an appropriate candidate for a JUVÉDERM® filler.
[/expire]
[expire end_date='10/01/23′]
CoolSculpt Event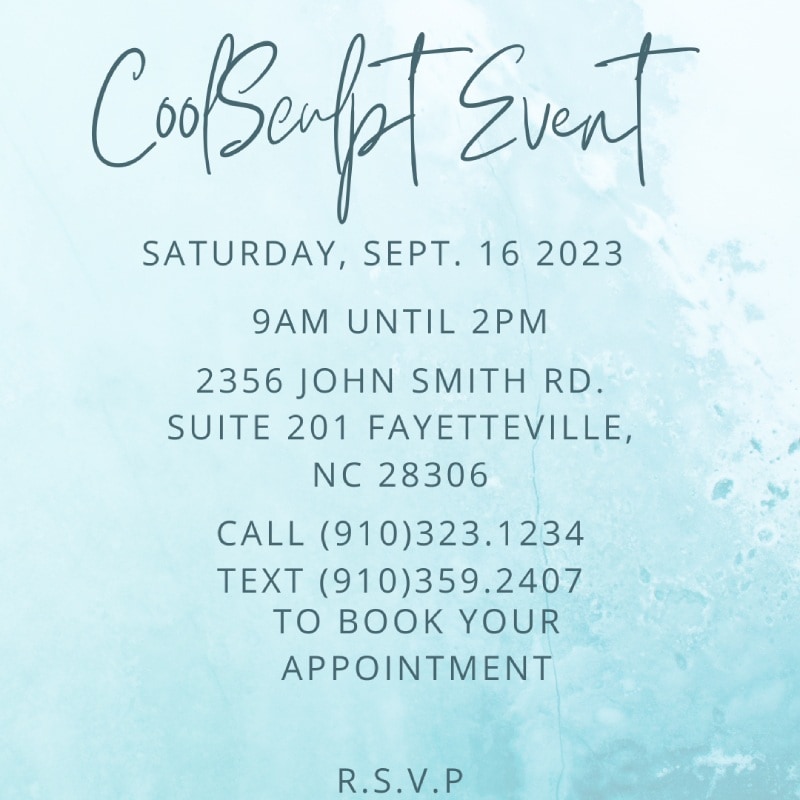 [/expire]
[expire end_date='08/01/23′]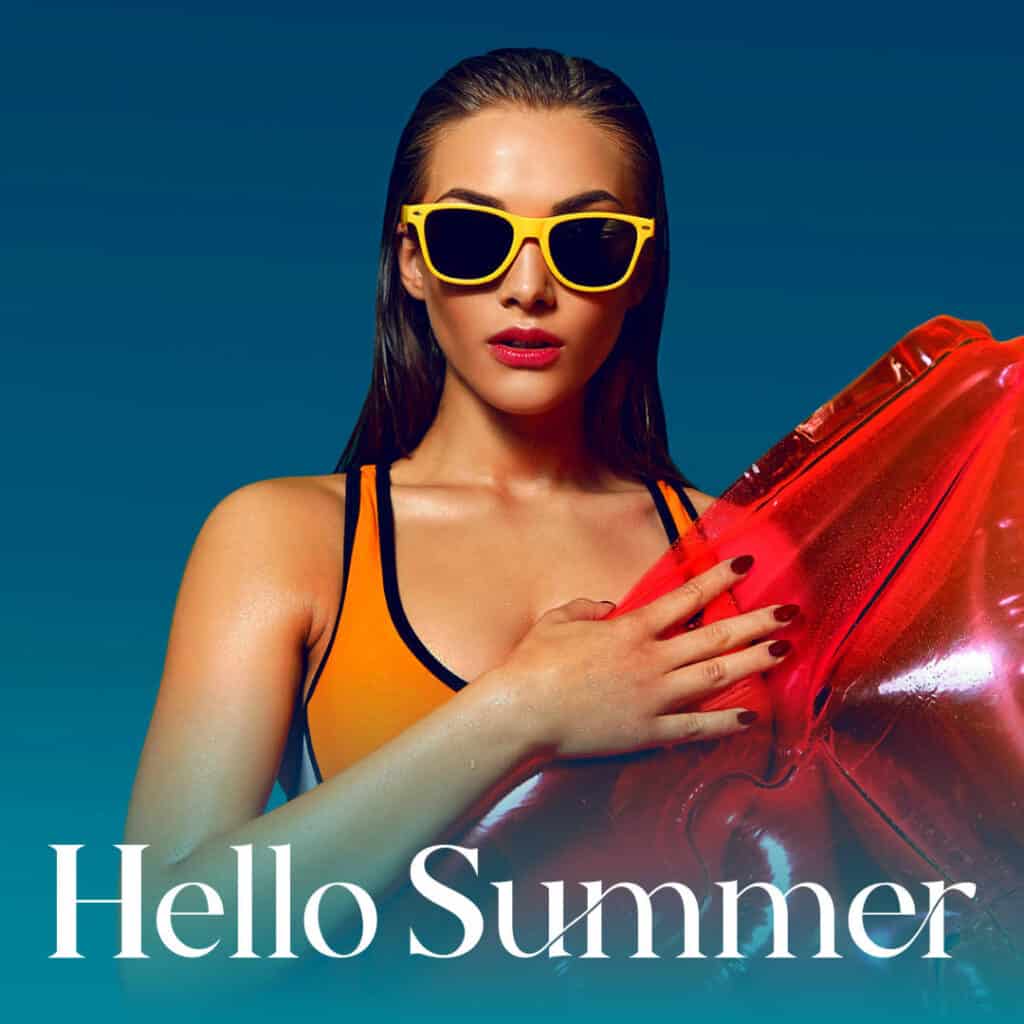 Nutrafol
Hair Growth Supplement
10% OFF
Environ SPF
Sun Screen
10% OFF
Obagi SPF
Sun Screen
10% OFF
Microneedling Package of 3
Improve appearance of fine lines, shrink pores
& improve acne scars.
$1,275
Nutrafol
Hair Growth Supplement
10% OFF
($75 off each)
[/expire]
[expire end_date='06/30/23′]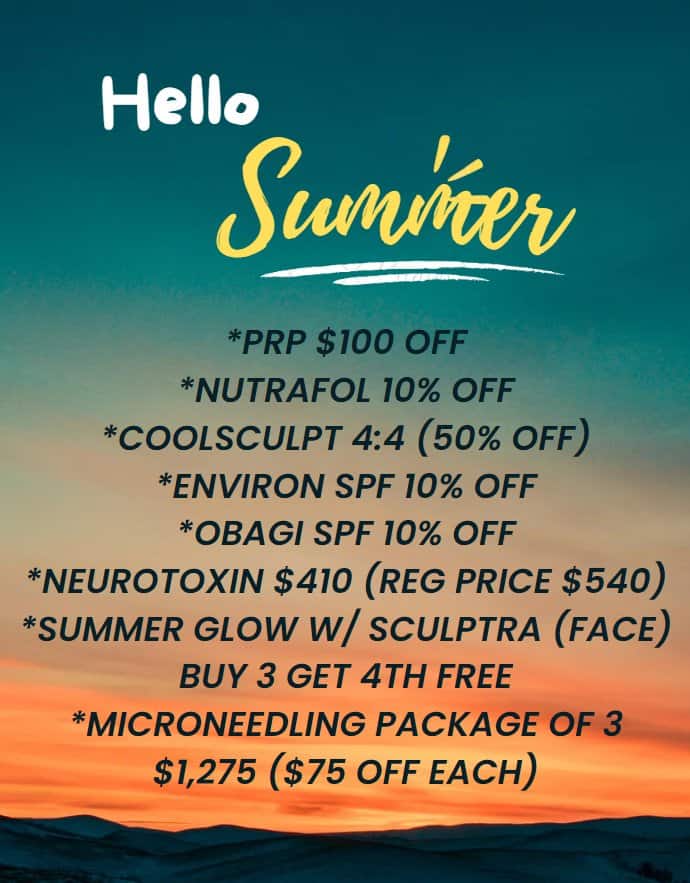 [/expire]
[expire end_date='06/15/23′]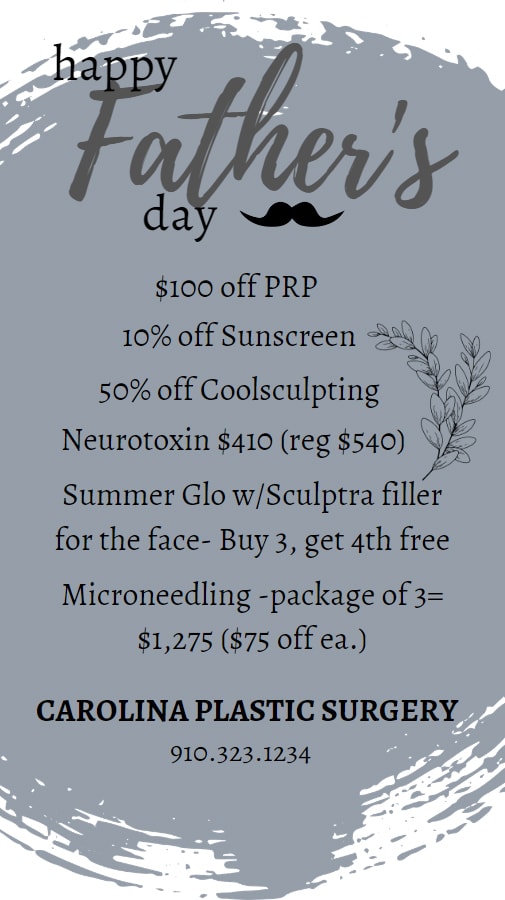 [/expire]
[expire end_date='09/01/23′]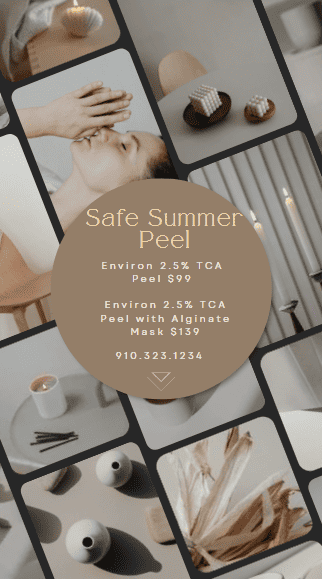 [/expire]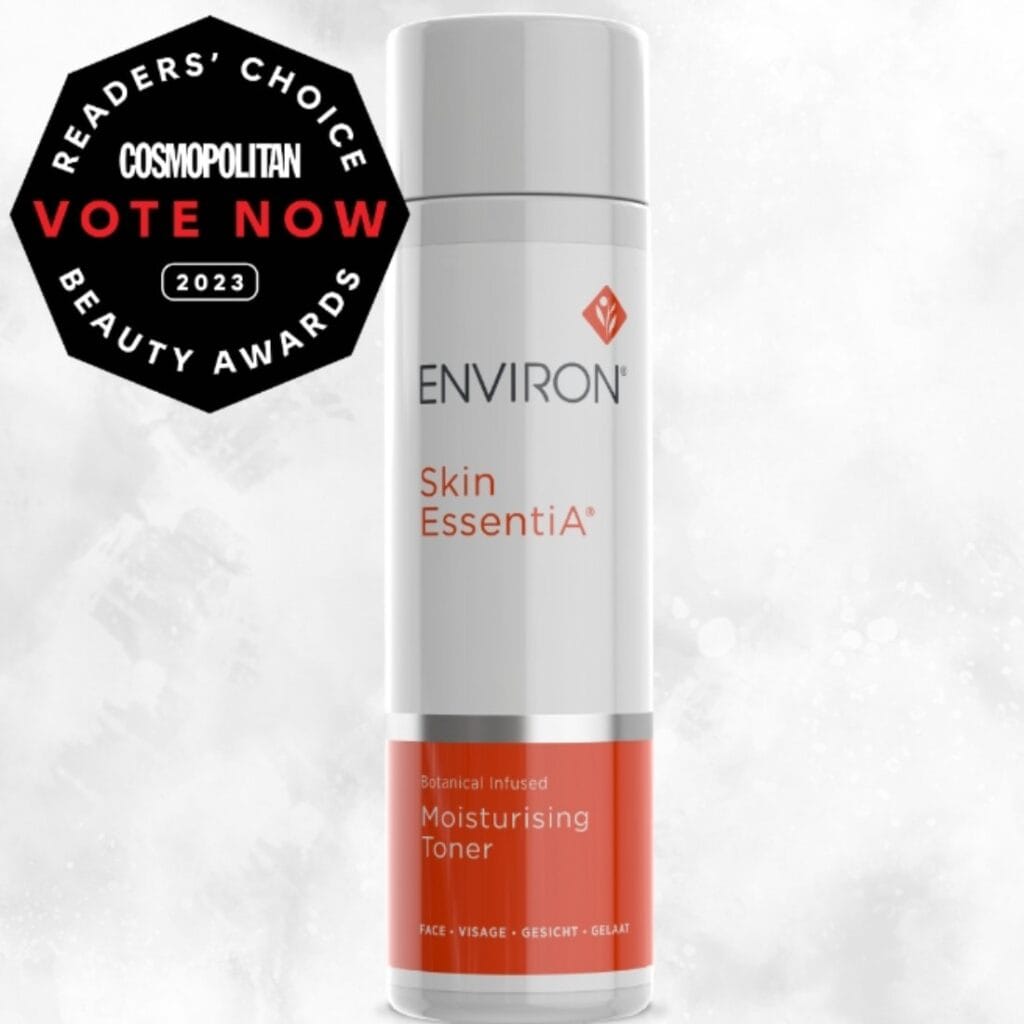 Nominated for Cosmopolitan's 2023 Reader's Choice Awards for the Best Toner
[expire end_date='03/30/23′]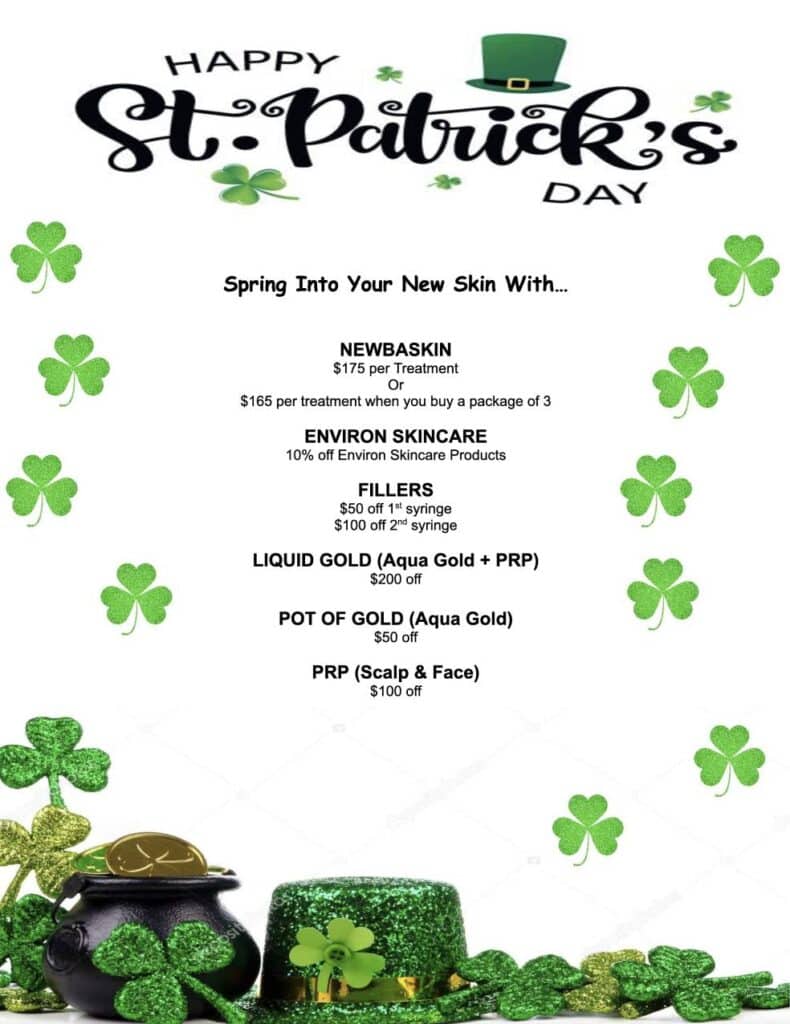 [/expire]
[expire end_date='04/02/23′]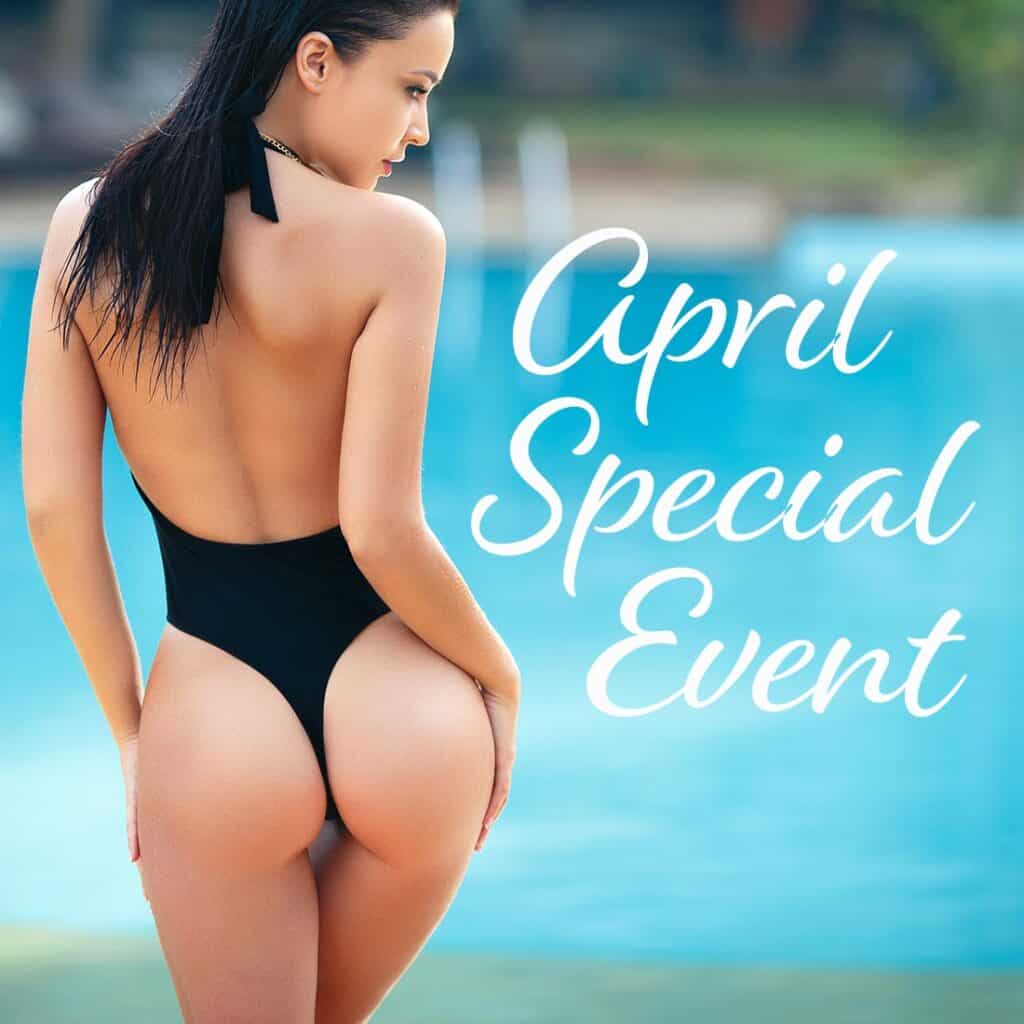 April Coolsculpting™ Event!
Featuring Special
Coolsculpting Package Pricing!
April 1st.
9am to 2pm.
✓ Special offers on Coolsculpt!
✓ Door Prizes!
✓ Food and Drink!
Coolsculpt Elite™ Is Here In Fayetteville, NC.
We are the first practice to offer Coolsculpt Elite in
Fayetteville. This system has advanced applicators to
allow even better faster results.
Coolsculpt Elite™
5 Reasons To Use At Carolina
Plastic Surgery.
1. Advanced technology In Coolsculpting
With Elite applicator design: The new elite applicators have a new shape and a slightly higher suction that allows more fat to be pulled into the applicator allowing a better treatment for our patients. Patients get a much better result. Eliminates up to 20 25% of treated fat cells forever.
2. New Dual Sculpt
Dual applications Freeze 2x the stubborn fat. Each system has two applicators which allow the treatments to go faster and allow us to dual sculpt.
3. Quicker Results
4 weeks to see treatment results in our patients. Consultation with a Board Certified Plastic Surgeon: get the most trained and qualified person to do your consultation. We are a Plastic Surgery Office and so can discuss options and best practices for your needs.
4. The One And ONLY FDA-Cleared
Treatment to eliminate stubborn fat in 9 different areas of the body including under the chin and jawline areas, thighs, abdomen and flanks, bra fat, back fat, underneath the buttocks, and upper arms.
5. Nonsurgical Fat Reduction
Coolsculpting is not a weight loss treatment-it is the treatment
Dr. Saira Saini uses for nonsurgical fat reduction.


[/expire]
[expire end_date='05/07/23′]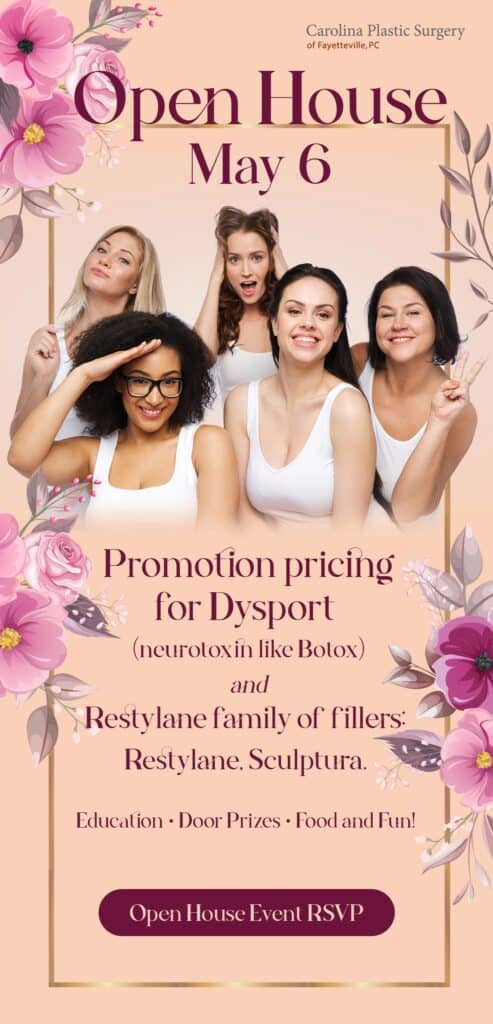 [/expire]
[expire end_date='06/15/23′]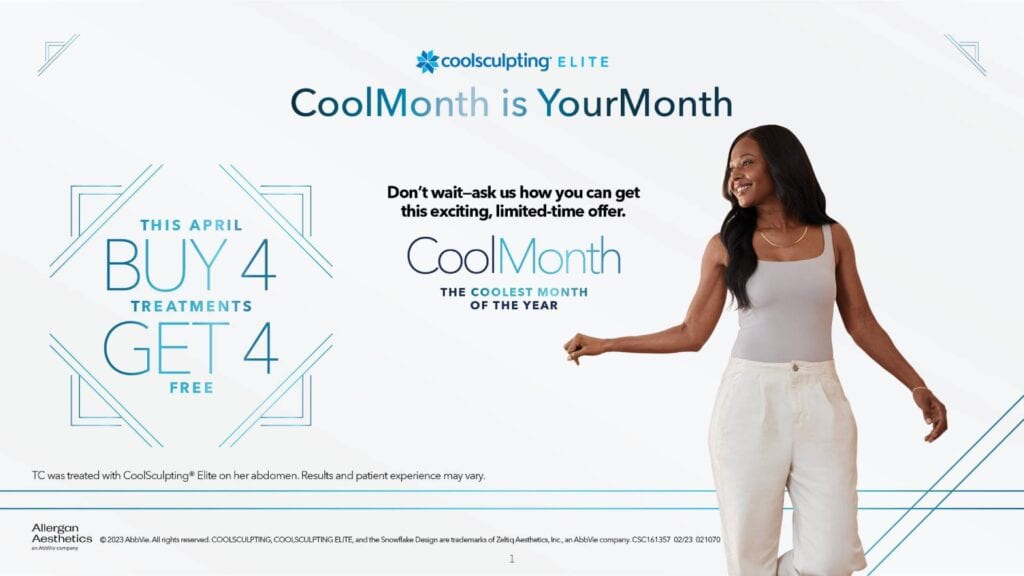 [/expire]