A Practical Solution for Skin
Whether referred to as microneedling, medical needling, nano needling, or cosmetic needling, needling is an effective and proven way to improve the health and texture of the skin. These treatments stimulate the body's own healing process and regenerate skin that is smoother, firmer, and more vibrant. Needling accomplishes this feat by creating small, controlled injuries to the skin via hair-like needles that penetrate into the dermis, and activate the body's production of collagen. In the process, they also create microchannels, tiny pathways from the outer surface of the skin down into the dermis, which allow for optimal absorption of nourishing serums. However, because of the nature of this treatment, it's essential to rely on a trained medical professional to avoid complications and enjoy all the benefits that needling offers.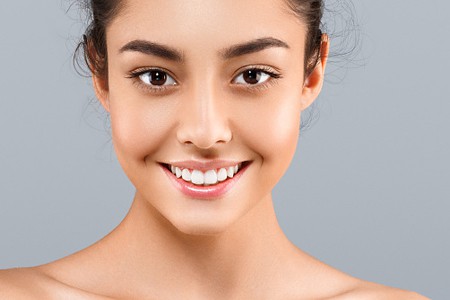 At Carolina Plastic Surgery of Fayetteville, Dr. Saira H. Saini offers patients an exclusive and comprehensive medical needling treatment that utilizes both the science behind this treatment and her vast expertise to allow her patients every advantage.
Put your trust in one of North Carolina's leading plastic surgeons to revitalize and smooth your skin's appearance with a medical microneedling procedure. Take the first step toward visibly clearer and refined skin by calling (910) 323-1234, or filling out a contact form on our website.
About Medical Needling
Medical needling is microneedling, but not all microneedling is medical needling. Medical needling skin procedures penetrate deep into the dermis, effectively minimizing the appearance of deep scarring from acne and other skin conditions in as little as one treatment session. They employ the use of a dermal roller or automated hand-held device which is equipped with nano needles that create tiny pinprick holes in the skin surface to stimulate neocollagenesis. Neocollagenesis is the term given to the body's production of new collagen. Collagen is a vital and abundant protein in the body that plays a key role in maintaining skin elasticity and healing. Also known as collagen induction therapy (CIT), this process can be optimized through microneedling treatment, which among other benefits, has been proven to reduce the appearance of acne scars.(1)
Cosmetic Needling vs. Medical Needling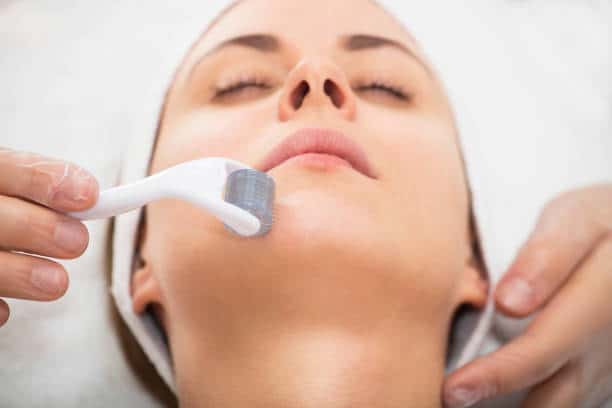 Microneedling has been used for some time by doctors to treat atrophic acne scars, melasma, and to promote skin rejuvenation.(2) The use of small needle rollers to promote healing and smoothing in the skin has fallen under the umbrella term of "microneedling," which can be performed by patients themselves at home, as with cosmetic needling. Medical needling is performed by a health professional at their office in a clean environment with sterilized, specialized tools. As a result, there are important considerations to be aware of when pursuing this treatment:
Cosmetic Microneedling – Cosmetic needling uses short needles (less than .5 mm long). These stimulate the epidermis and upper-dermis, your skin's outer layers. Cosmetic derma rollers are now commonplace and available for home use.
Medical Microneedling – Medical needling uses adjustable, sterile needles to stimulate the dermis, your skin's deepest layer. The tools used in medical microneedling can only be used by a qualified medical professional.
At Carolina Plastic Surgery, Dr. Saini uses the innovative SkinPen for her medical needling treatments, and can tailor an individualized treatment to your specific needs. The slender, handheld SkinPen device uses sterile, disposable needle cartridges and allows for ultimate accuracy during the treatment. The depth of the needle penetration can be adjusted for the area and skin condition being treated, and its automated applications can create thousands of microchannels per minute, making treatment faster and more effective.
Making the Right Choice
Ensuring you choose the right type of needling treatment for your skin is vital to the overall success of your procedure. The customizable needles in medical microneedling make it possible to treat scarring and other signs of aging by breaking up the scar tissue and inducing skin remodeling.(3) Although cosmetic needling can reduce the appearance of fine lines and wrinkles, it may not be the most effective choice for the treatment of acne scars or other deeper scar types. In addition, with amateur home microneedling, the risk of bending these tiny needles out of alignment can be higher, which can result in a higher risk of adverse effects and the very real possibility of further skin damage. And apart from that, performing this treatment at home without properly sanitized tools can present the real risk of infection. We do not want that to happen to you! Leave your treatment to a medical professional that has been performing microneedling for many years. For a comprehensive list of acne treatments and other skin conditions offered at Carolina Plastic Surgery of Fayetteville, be sure to check our medspa page.
Benefits of Medical Needling
To understand why medical needling is a better approach for acne scarring than cosmetic microneedling, we must first examine the physiology of the body's most versatile organ; the skin. Our skin is our largest organ and is divided into 3 key layers.
the epidermis (approximate thickness of 0.03 to 1 mm)
the dermis (approximate thickness of 0.7 to 4 mm)
the hypodermis
Dead skin cells line the outer surfaces of the epidermis that are exposed to the outside environment. These layered deposits are known as the 'stratum corneum', and they play a vital role as the primary defense barrier the body has against harmful materials.4) Medical microneedling penetrates deeply, beyond the stratum corneum to the dermis. This encourages the body's natural response to these micro-injuries, which is to produce collagen and elastin in large amounts. In addition, medical microneedling has many other benefits.
Simplicity of procedure
Skin texture improvement
Successful treatment of melasma
Pore size reduction
Improved blood supply
Suitable for all skin types and skin tones
Laser-like results at a fraction of the cost
Rapid healing
Virtually painless process (5)
A Solution for Acne Scars
One of the most widely documented benefits of medical needling is the tremendous improvement it makes on the appearance of acne scars. Scarring caused by acne can have a lasting impact on our self-esteem. It is classified into four distinct subtypes according to its appearance.
Icepick – Pitted, narrow, deep scarring
Boxcar – Broad depressions in skin, defined edges
Rolling – Broad depressions with sloping edges
Hypertrophic – Thick, raised scars
The longer we leave our skin problems, the more noticeable they may become, so it's important that we take pride in our appearance and take practical measures to help ourselves! If you have concerns about acne scarring, take the necessary steps toward feeling better in your own skin (literally!). Lucky residents of Fayetteville, and the surrounding cities of Hope Mills, Lumberton, Eastover, Dunn and beyond, can discover the advantages of medical microneedling in the skilled hands of Dr. Saini. Start the simple process today by connecting with us here, or call (910) 323-1234 to schedule a personal consultation.
Candidates for Medical Needling in Fayetteville, NC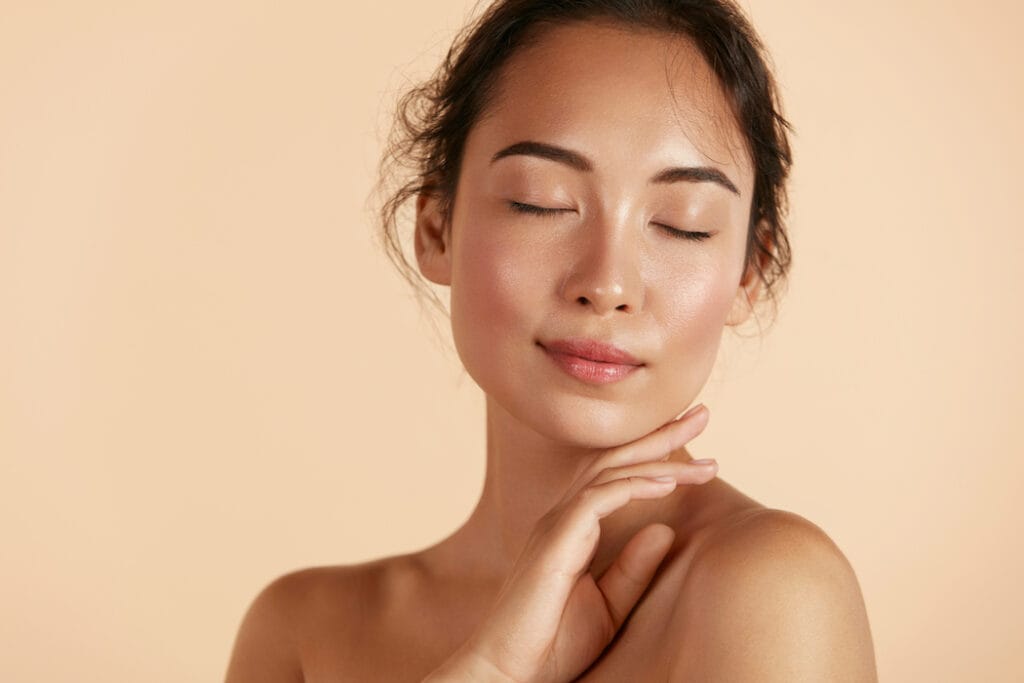 Patients of any age, race, and skin type can receive medical needling treatment. Although it is not recommended for active acne infections and wounds, patients with skin irregularities from deep acne scars that have healed completely will benefit the most from this procedure. You can discover more about skin revitalization procedures and stay up-to-date with the latest treatments and products by visiting Dr. Saini's blog.
Personal Consultation with Dr. Saini
As part of your individualized treatment plan, we will arrange a consultation for you with Dr. Saini. During this appointment, she will take time to listen to your concerns about your scars and how they have impacted your life. She will then carefully examine the areas of concern and assess the severity of your scarring. Lastly, she will discuss with you whether medical microneedling is a good fit for your situation. Schedule an appointment to see her today and find out how medical microneedling can benefit you!
A Unique Medical Needling Procedure in Fayetteville
Although they are widely available online and at the drugstore, cosmetic derma rollers available for at-home application are nowhere near as effective as their medical counterparts! Dr. Saini offers an aggressive three-pronged treatment approach to eliminating the appearance of deep acne scarring after only one treatment. She skillfully combines four treatment methods for her patients, which are performed in just one session.
Step 1: Medical Microneedling Procedure
Step 2: Chemical Peel Procedure
Step 3: Post-Treatment Mask
Step 4: Antioxidants & Growth Factors
Studies conducted with patients who had combination needling and immediate post-operative application of serums that include vitamins A and C have been proven to enhance the regenerative-process of microneedling-induced wound healing.(6) This can be achieved with a post-microneedling mask and treatment with a variety of skin quality-enhancing products.
Medical Needling: Recovery & Results
The micro-injuries that occur as a result of medical microneedling trigger your skin's natural healing process and the release of a flood of collagen protein. As a result, you may experience some temporary stinging and a tightness similar to sunburn immediately afterwards. Healing may take between 24 hours and 3 days depending on your individual skin qualities, however there is absolutely no downtime! Dr. Saini will provide a list of personalized aftercare instructions which may include the following things.
Using sunscreen up to two weeks after your treatment
Minimizing sun exposure
Using a doctor-approved topical antibiotic cream
Washing your hands before you touch the area of treatment
Refraining from wearing makeup 24 hours after your procedure
Avoiding the use of makeup brushes which can damage the healing skin surface 24 hours after treatment
Avoiding swimming pools, steam rooms and saunas
Refraining from high impact workouts at the gym and any activity that may cause intense sweating up to 72 hours after your treatment
You may not have to wait long before you can see the promising results of your medical microneedling procedure. In just a few days, you will notice your skin has a smoother, more radiant appearance, with your acne scarring minimized and the ability to go about your daily activities with confidence! For your chance to reduce the appearance of your acne scarring, speak to our friendly staff by calling (910) 323-1234 or contact us online to book a personal consultation.
Corresponding & Complementary Treatments
Medical microneedling can be combined with platelet rich plasma (PRP) and other growth factors to help restore skin vitality. If you are receiving both a medical microneedling procedure and a chemical peel, the peel procedure will take place after microneedling. Alyce can adjust the specifics of each treatment, such as the growth factors introduced to the skin and the depth of the chemical peel to fit your individual needs precisely.
Cost of Medical Needling in Fayetteville, NC
Your medical needling treatment will vary in cost according to your individual situation. Dr. Saini also offers financing for qualified patients.
References