The Eyes Are Drawn to the Ears
Is it time to do something about those protruding ears or torn earlobes? Your solution awaits at Carolina Plastic Surgery.
The world is made of sound. Soothing music and arresting alarms each lend their color to what we perceive. In order to receive these signals and avoid the noise, we need a pair of well-attuned ears. But overly large or asymmetrical ears can be embarrassing, at the very least— they can even be disfiguring. Many children spend their entire, tormented childhood thinking their big ears are their own fault.
Otoplasty is cosmetic ear surgery to correct the ears. It is one of the many transformative procedures Dr. Saini performs at Carolina Plastic Surgery. We serve Fayetteville, North Carolina, with premium aesthetic services.
What is Otoplasty?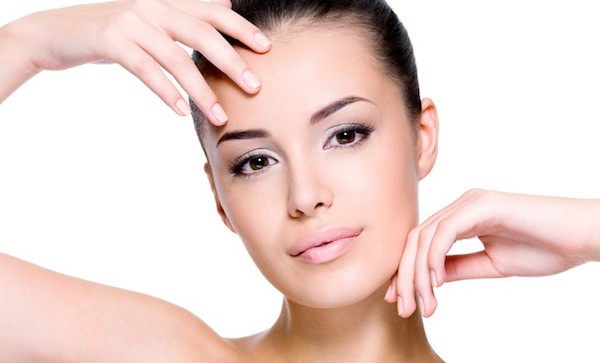 Due to birth defects, trauma or injury, the ears can be a source of self-consciousness for many adolescents and adults. Dr. Saini can improve the appearance and position of the ears through a variety of otoplasty techniques.
Ear Surgery Techniques
Ear pinning for ears that prominently protrude from the head
Ear correction for damaged or misshapen ears
Torn earlobe surgery to correct injuries that have damaged the sensitive tissues of the earlobe
Ancient Ear Surgery
Otoplasty was first developed in ancient India, in the 5th century BC. The technique is described in the Sushruta samhita, a medical compendium that chronicles the plastic surgery employed at the time. Sushruta, the text's author, helped pioneer the modern medical craft of aesthetics. He and his students created otoplasty and other reconstructive facial operations to treat the disfigured victims of the ancients' harsh concept of justice. In their day, it was not uncommon for authorities to lop off an ear or a nose for any criminal, religious or military transgression. But ancient doctors, like Sushruta, were centuries ahead of their time. The techniques within the Sushruta samhita were practiced throughout Asia until the late 1700s.[1]
Read our blog to learn more about our remarkable procedures at Carolina Plastic Surgery.
Procedure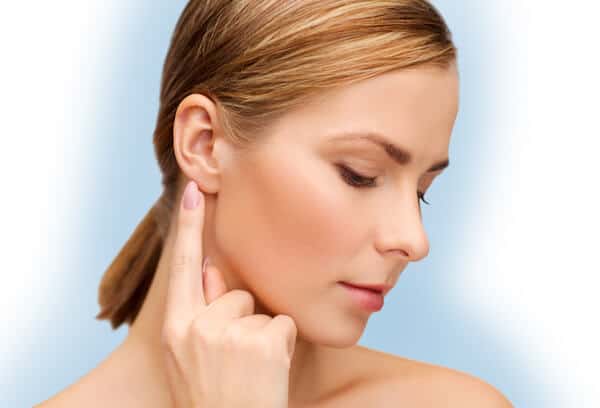 The extent of your procedure may depend on the level of correction you need. Ear-pinning procedures may involve permanent sutures that hold the ears in a more desirable position against the head. For ear correction and torn earlobe procedures, Dr. Saini may manipulate the skin and cartilage of the ears in order to create or restore a more natural-looking appearance and symmetry.[2]
Dr. Saini will discuss her incision patterns with you prior to your procedure. Typically, she is able to skillfully hide her incisions within the natural folds and creases of the ears.
Can You Fix Ears That Stick Out?
Yes. Otoplasty is a cosmetic surgery to correct the size, shape or positions and the ears. Many people choose otoplasty because they are bothered by how far their ears protrude from their head.
Otoplasty is a safe and simple procedure involving just a small set of incisions on the backs or within the creases of your ears.
Dr. Saini will then remove excess cartilage and skin, as needed. She folds the cartilage into the proper position and secures it with sutures. Ear surgery typically takes about two hours.[3]
Your Personal Consultation with Dr. Saini
You can trust our experience and expert advice at Carolina Plastic Surgery. Dr. Saira H. Saini is a board-certified plastic surgeon specializing in both reconstructive and cosmetic surgery. She is our Medical Director and Chief Surgeon. Dr. Saini is as fearless as she is talented. She is the only female plastic surgeon practicing within 70 miles of Fayetteville, North Carolina.
At your personal consultation, you are free to ask the doctor about any of our surgical and non-invasive procedures. Dr. Saini is also eager to hear from you. After a brief physical examination and an intake interview, she will qualify you (or your child) for ear surgery or an appropriate alternative.
Whatever your future holds, you will be glad you took the time to investigate. Dr. Saini's past patients all have positive opinions of the doctor and the atmosphere at Carolina Plastic Surgery.
Recovery
Recovery from otoplasty is relatively quick. Many patients return to normal activities in about a week. You may need to take precautions to protect your ears as you sleep. Dr. Saini will provide further aftercare instructions as your ears heal so you can reduce the risk of infection or complications.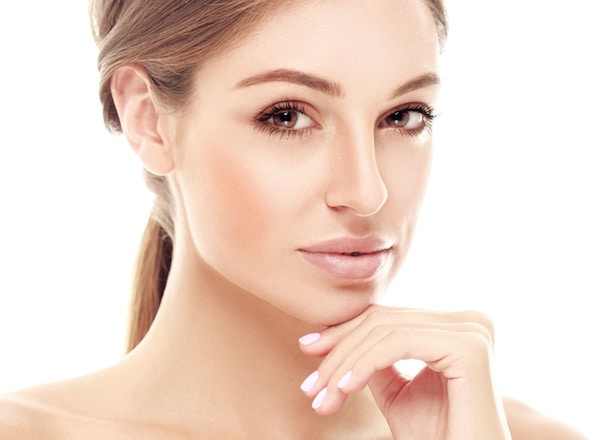 The results of ear-pinning, ear correction surgery and torn earlobe procedures are typically long-lasting and require no further intervention. Dr. Saini will monitor your healing through a series of follow-up appointments to make sure that your desired aesthetic has been achieved.
Results
Ear surgery is a long-lasting solution for overly large ears. Your ears will not go back to where they were prior to otoplasty. During the first two weeks of your recovery, you should protect the surgical site to keep from accidentally damaging the correction. It is likely that Dr. Saini will instruct you to wear a headband during this time. You may have to continue wearing it at night for about a month. It is important to note that ear cartilage is very elastic, so there may be some modest forward movement of the ears after surgery.
Are Protruding Ears Attractive?
Beautiful ears are in the eyes of the beholder. Many people report very high levels of anxiety related to their protruding ears. One anonymous otoplasty recipient describes the relief he felt after his ear surgery:
"I spent most of my adult life wearing beanies or headphones to hide my ears, which protruded and resembled those of a goblin or elf… [plastic surgery] was able to give my ears a more natural, non-goblin shape."
On the other hand, a recent scientific study's results show that people tend to associate big ears in children with positive traits, like intelligence and charisma.[4]
The important thing to remember is beauty is an intrinsic quality, originating from within you. It is not some external standard against which you are measured. The spectacular results of your otoplasty aren't quite as important as how closely your ears are in balance with the rest of your features. Cosmetic surgery is not meant to change your appearance but ease tension by bringing your looks more in line with your best sense of yourself.
How Much Does Ear Surgery Cost in Fayetteville, NC
Your otoplasty is customized to you and your needs. It is impossible to put a price on the peace you will feel when the anxiety around your protruding ears is finally released. Dr. Saini will quote you a cost estimate at your personal consultation.
Financing options are available for patients who qualify. Check our specials page for opportunities to save. Contact us to schedule a consultation.
In these and other unique circumstances, Carolina Plastic Surgery can help.
FAQ
Does otoplasty affect hearing?
Ear surgery does not directly affect hearing. In most cases, the surgery is not intended to alter one's ability to perceive sound—for the better or otherwise. Otoplasty only involves the outer ear, which is the visible part of the ear and the ear canal. The outer ear captures sound energy and focuses it on the middle and inner ear, where the actual mechanics of hearing take place. The eardrum, or tympanic membrane, is what separates the outer ear from the middle ear. 
Is it good to have big ears?
Some circumstances may privilege larger ears. Unfortunately, many people are teased for their big ears as youngsters. (And it doesn't get any easier in adulthood.) To those who were so wounded by uncaring classmates, it may seem as though a pair of large ears might have no redeeming qualities at all. And perhaps, in those circumstances, they indeed might not be optimal. 
From an evolutionary perspective, however, ears allow us to "tune in" to select sounds with greater acuity. The size and shape of human ears are configured to boost sounds at frequencies around 3 kHz. Not so coincidentally, most human speech is around 3 kHz. 
In other animals, like bats, large ears help them to echolocate their prey. But overly large ears also produce drag, making flight and other forms of swift movement more difficult. So, as always, evolution (and aesthetics) aim to achieve a balance.  
References
Rinzler, CA (2009). The Encyclopedia of Cosmetic and Plastic Surgery. New York City: Facts on File.
Niamtu, J. (2018). Cosmetic Otoplasty and Related Ear Surgery. Cosmetic Facial Surgery, 473–532. doi: 10.1016/b978-0-323-39393-5.00008-x
Otoplasty. (2018, August 14). Retrieved January 6, 2020, from https://www.mayoclinic.org/tests-procedures/otoplasty/about/pac-20394822.
Litschel, R., Majoor, J., & Tasman, A. (2015). Effect of Protruding Ears on Visual Fixation Time and Perception of Personality. JAMA Facial Plastic Surgery, 17(3), 183. doi:10.1001/jamafacial.2015.0078