Skin care products are a dime a dozen, but at Carolina Plastic Surgery, Dr. Saira Saini offers patients only the best in medical-grade, physician-dispensed Skin Medica SPF and Environ skin care products that are formulated to help revitalize, nourish, and protect the full scope of skin types and conditions.
What are Medical-Grade Skin Care Products?
Contrary to popular belief, most over-the-counter skin products offer little to no benefit for specific skin types and conditions. Medical-grade products are formulated by experts in the skincare industry and are only available at select medical practices and clinics. At Carolina Plastic Surgery, we believe that healthy skin care should not only be achieved at our office but for a lifetime, and we offer multiple skin care lines to get you started on a sustainable skin care regimen.
Give your neck The Correct Effect by Skin Medica
$140
The only neck cream on the market clinically proven to improve the
appearance of the platysmal bands. Since the skin on the neck is
thinner and contains less collagen; it is important to not neglect the
care of the neck and decollete. The everyday impact can age this area
causing "tech neck", creepiness, sagging, deep lines, and wrinkles.
The solution is this powerful, efficacious serum proven to firm and
tighten the skin, prevent and reduce sagging, smooth wrinkles and
lines, while enhancing skin tone. This formula is packed with
antioxidants, peptides, and botanical extracts (paracress) to fight
the signs of neck aging while it protects from free radicals.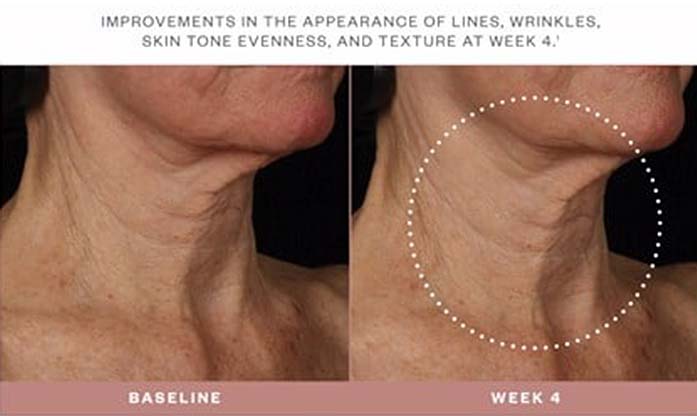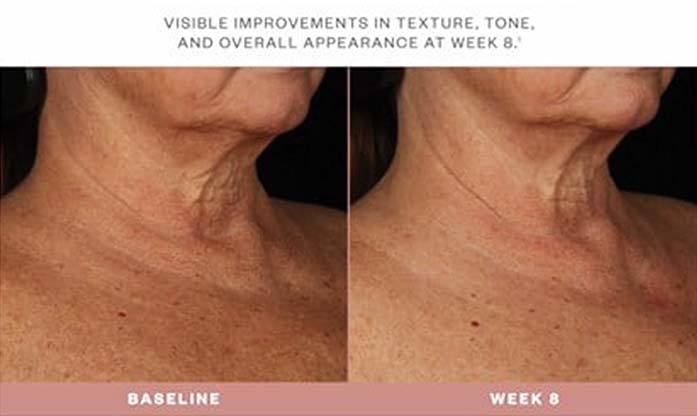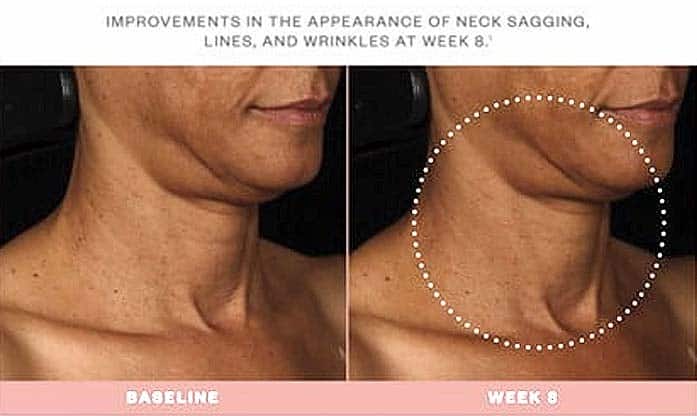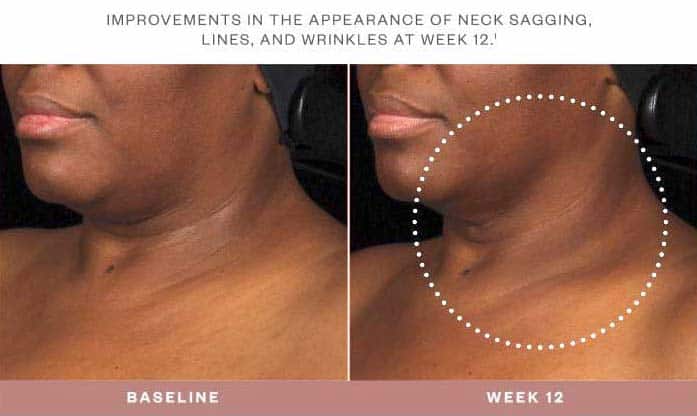 About Environ
Environ is a company dedicated to quality skin care products. The wide range of products the company offers are scientifically researched and tested to ensure they benefit the function of the skin for long-lasting results. These products have been made to keep the skin healthy and defend against environmental factors like pollution and sunshine. Environ skin products replenish the skin and return a healthy glow! Ingredients found in Environ skin products include antioxidants, sunscreens, peptides, vitamins, hyaluronic acid, and growth factors. Vitamin A is the foundation of these products because it has a direct effect on reducing aging signs. In fact, vitamin A deficiency is a leading cause of anti-aging symptoms such as wrinkles and lines. Products with a base of vitamin A will replenish your skin cells and help your skin appear firmer, healthier and be less prone to breakouts. These products are designed for all skin types, people of all ages and all genders. Healthy skin is for everyone and the Environ products we offer will have you looking your best for a long time!
About Skin Medica SPF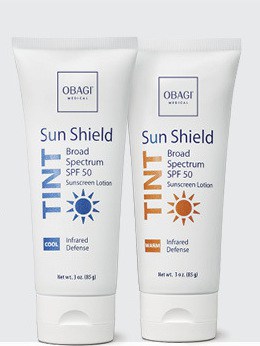 This is the #1 physician-dispensed skin care line in the world. Skin Medica SPF products correct and improve visible signs of aging and are formulated to be gentle and effective on multiple skin types without aggravating sensitive conditions.
Nu-Derm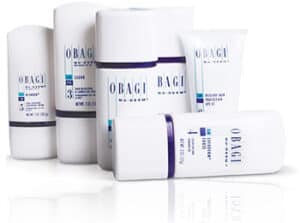 Formulated for normal to oily skin types, Nu-Derm combats age spots, hyperpigmentation, and other skin imperfections that can develop as a result of prolonged sun exposure.
CLEANZIderm
This is a complete acne treatment that is specially formulated for normal to oily skin types and treats acne at the source underneath the skin where bacteria forms.
Retinol
This product has two strengths depending on your skin care needs. Retinol products minimize fine lines and wrinkles, refine overall complexion, and smooth the texture of your skin.
ELASTIderm Eye Products
Having visible signs of aging around the eyes can make you appear constantly tired, but with ELASTIderm products, lines and creases around the eyes can be relaxed for an overall refreshed, more alert-looking appearance.
Hydrate Facial Moisturizers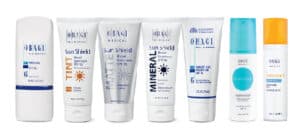 Specially designed for every skin type to enhance smoothness and promote long-lasting hydration, these facial moisturizers use naturally-derived ingredients and the latest in skin care technologies.
ELASTIlash Eyelash Solution
For brittle eyelashes that are prone to falling out and breaking, this targeted solution can help strengthen and fortify eyelashes without irritating or discoloring the eye area. It can also be used by patients who wear contact lenses.
Professional-C Eye Brightener
This serum delivers essential Vitamin C to help combat signs of aging around the eyes and protect against free radicals to keep the eyes refreshed and healthy with a smoother, softer texture.
Professional-C Microdermabrasion Polish + Mask
Do you have dull, tired-looking skin? This exfoliating combination of 30% L-ascorbic acid (Vitamin C) and ultra-fine crystals will gently wipe away damaged, older skin cells. Vitamin C has also proven to help reduce lines, discolorations, and scarring. The result is smoother, brighter skin!
Tretinoin
These topical treatments are formulated specifically to target Acne at the source, and we offer this product in multiple strengths depending on your condition.
Sun Protection Products
Having good protection from the harmful rays of the sun is the first line of defense in keeping your skin beautiful and healthy, and our sun protection products offer skin-friendly solutions for every type and are formulated with SPF 50 for guaranteed, lasting results while outdoors.
Contact Carolina Plastic Surgery today to schedule a consultation with Dr. Saini and find out how our Skin Medica SPF skin care products can make a difference in your daily skin routine with targeted, skin-friendly formulas.