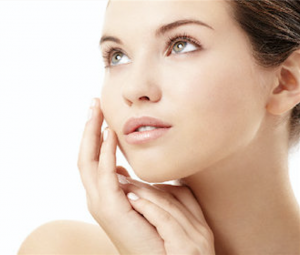 Looking for a simple way to get rid of smile lines?
Bellafill® is a long-lasting effective solution that will have you wrinkle-free for years to come! Not only is Bellafill a long-lasting solution, it is also simple and convenient. This treatment is perfect for men and women who want to treat facial aging without surgical intervention.
Bellafill is an outstanding dermal filler that helps increase the skin's collagen to erase smile lines, and can also aid in the reduction or removal of acne scars and wrinkles.
Dr. Saini inserts this gel-based filler directly below the wrinkle, creating a stable structure and smoothing the area. Our patients love this injectable because the results are long-lasting, as the injected collagen is absorbed, breaks down, and then naturally replenishes itself continuously.
About Bellafill
Bellafill is a dermal filler unlike any other! The Bellafill injectable not only fills in severe smile lines, it also provides long-lasting results by promoting healthy skin functions. The formula consists of a soft collagen gel that has polymethyl methacrylate, PMMA, microspheres suspended throughout it. These small spheres help to stimulate collagen within the skin. Collagen is a support system that holds up your skin and keeps it firm, acting similar to a scaffold. Bellafill helps create healthy skin that can work on its own to work against deep smile lines, also known as nasolabial folds.
Are you wondering how to get rid of unsightly acne scars? Bellafill is an effective acne scar treatment.
Fillers for acne scars are often sought after and Bellafill is often a popular choice. Patients who struggle with acne often deal with the aftermath of severe acne scars as well. Pimple scars and pitted acne scars can be an eyesore and detract from your natural beauty. Bellafill is FDA approved to effectively improve acne marks for up to a year. The formula will fill in deep acne scars during the appointment so you can leave our office with smooth, healthier skin! For your best acne scar treatment, consider Bellafill!
This dermal filler lasts longer than others on the market and produces consistently amazing results.
Bellafill gives patients the chance to take a break from an injection since this is considered long-lasting filler. Smooth skin with increased elasticity is seen in the first week or two following the injection at Dr. Saini's office.
Environ Skin Care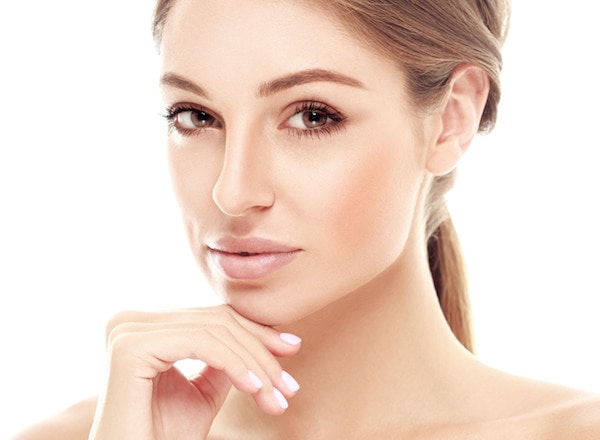 At Carolina Plastic Surgery, we also offer Environ Skin Care products to complement your Bellafill treatment. For optimized skin rejuvenation and protection, Environ can further enhance the results of a Bellafill treatment. Environ Skin offers science-based, professional-grade skin serums, tools, and products for rehabilitating, restoring and reviving your skin.
Formulated around the essential nutrients your skin needs to combat the effects of aging and environmental exposure, Environ Skin Care features products rich in Vitamins A, C & E, antioxidants, peptides, growth factors, and pro-vitamins.
Environ Skin Care treatments are not available in stores and are only available through selected providers such as Carolina Plastic Surgery.
Benefits
The primary advantage of Bellafill is that it is a simple and convenient anti-aging treatment that saves you money. With most dermal fillers, you have to get maintenance injections every few months, but Bellafill has been FDA approved as a safe way to look younger for up to five years! Bellafill will begin working right away to lessen lines and take years off your face!
Candidates
Healthy men and women looking to slow down aging signs and enhance their facial features are great candidates! Ideally, a patient will be a non-smoker who is within a healthy weight range.
Bellafill is a great solution no matter your age.
More and more young patients are using dermal fillers to stave off aging. No matter your age, if you are interested in Bellafill we encourage you to schedule a consultation with our expert staff today. Get started down the path to smooth, soft skin!
Personal Consultation
You will have the opportunity to learn all about Bellafill in a private meeting with Dr. Saini.
Your health will be assessed and Dr. Saini will determine if Bellafill is a safe, healthy option for you. She may create an alternative solution if Bellafill is not a good choice.
An examination of your skin will help Dr. Saini decide how much formula will be needed to achieve your skin goals. Together, you and the doctor will create your best treatment plan!
Preparation
Bellafill appointments are simple and require little preparation. You will need to adjust your medications and notify our office if your skin gets damaged. Avoid tanning and skin treatments for a few weeks before your appointment.
Procedure
Your skin will be cleaned and a topical anesthetic will be applied to the treatment areas. Bellafill will be strategically injected to fill in depressed areas. The skin will gain volume and smooth out.
The treatment will take about thirty minutes.
Recovery
Bellafill requires no downtime! You can return home or to your regular schedule and show off your rejuvenated skin immediately. Injection sites may be discolored and sensitive for a couple of days but these symptoms should fade quickly. Do not scratch or bump the injection sites. A thin layer of makeup can be applied after a day or two to cover any redness.
Results
Maintain a healthy skincare routine and wear sunscreen to protect your results. Bellafill lasts about five years when applied to smile lines and one year for acne scars. A healthy lifestyle and skincare routine will keep your results looking great!
Complementary Procedures
A great low-maintenance treatment to combine with your Bellafill injections is Botox! Botox is a treatment that will smooth and tighten your skin within a few days. The treatment only takes about twenty minutes and is a great way to get rid of forehead furrows, crow's feet and lines between the eyebrows. Botox is one of the most popular anti-aging treatments today and it's easy to see why. Injections are quick and take effect within a week. The results will take years off your face!
One of the greatest advantages of Botox is that while Botox is present, the old wrinkles can't get worse and no new wrinkles will develop.
Botox temporarily freezes muscle movement to help you appear years younger. Dr. Saini has been performing Botox injections for years and has mastered the technique. Your results will appear natural and impressive!
If you are interested in combining Bellafill injections with Botox, express your interest during your consultation with Dr. Saini. She will help you create a treatment plan that achieves your desired aesthetic.
Cost
If you are tired of dealing with the maintenance that other injectables require and desire full, tight skin year-round, consider Bellafill injections by Dr. Saini. Contact her office to schedule an appointment today. You can reach us at (650) 254-1200 and learn about your personalized cost, we look forward to learning more about you!
FAQs
How long will Bellafill last?
The timeline of your Bellafill results will relate to where you have them injected. Treated nasolabial folds often last up to five years, whereas treated acne pits last for about one year. Everyone's body is different and will metabolize the formula at a different rate. For healthy, long-lasting results take good care of your skin. Be active, eat healthily and hydrate your skin. Sunscreen is one of your best anti-aging products! Use sunscreen daily regardless of the weather to fend away sun spots, wrinkles, and growths.
Can Bellafill be removed?
Yes. However, surgical techniques would be needed to remove the filler. If you are looking to reverse your Bellafill treatment, reach out to Dr. Saini to figure out what your best plan of action is.
What is the difference between Bellafill and Juvederm?
Both are an injectable treatment that reduces moderate to severe wrinkles and lines. Juvederm is a collection of temporary fillers that have been made to treat specific areas of the face. Juvederm fillers are composed of Hyaluronic acid, also known as HA. HA is already found within our bodies and helps to keep the skin hydrated.

Hyaluronic acid attracts water to it and will help your skin have a natural healthy glow. Juvederm fillers have been created to smooth out lines along the face, contour the cheeks, and add more volume and shape to the lips. Juvederm fillers last for six months to two years. The longevity of the treatment will relate to the area being treated in the face.

Bellafill is composed of collagen and PMMA. This formula has been designed to boost collagen levels and improve the skin's quality long-term. Bellafill results last for about five years when applied to the smile lines and one year when administered to scars.

The primary difference between Bellafill and Juvederm is the length of results. Bellafill gives you twice as long of results with all the same benefits of Juvederm fillers!
How to reduce acne scars?
For people with severe acne, there aren't many treatments available to reduce deep scars left over by pimples. Thankfully, Bellafill has been designed as an effective scar filler. Bellafill was created to improve skin quality and rejuvenate the appearance of the face. Bellafill will fill in deep scars and help you obtain smooth skin.
How much does Bellafill injections cost?
The cost of Bellafill injections will vary between each patient. We have a customized approach for each treatment and will work with you to personally create a treatment plan. Your procedure's cost will reflect our hand-tailored efforts. To learn about Bellafill and if it is the perfect solution for you, schedule a consultation with us today!