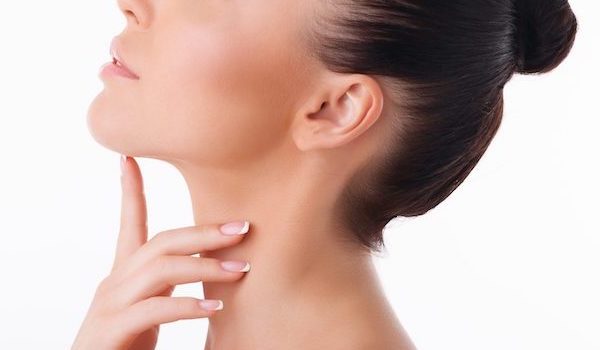 Are you self-conscious of loose skin, or a fatty bulge of tissue below your chin? Often referred to as a double chin, these fat deposits can be stubborn and unresponsive to exercise or dieting. Previously, the only way thought to treat double chins was invasive, a surgical procedure like a facelift or liposuction. Now, there is an advanced, non-surgical option that will naturally remove that fat: Kybella.
Kybella is a simple, injectable solution to your double chin.
What is Kybella?
Many Americans have a fat deposit below their chin that develops naturally, or with age. This stubborn fat is also referred to as submental fullness. The majority of people who have this disproportionate fat in their face would like to reduce it. Submental fullness can result in people being self-conscious of their appearance or developing an asymmetrical appearance. Kybella offers a fast, minimally-invasive solution to a stubborn double chin. Kybella is used to target and eliminate fat cells. No incisions or downtime are needed in this procedure.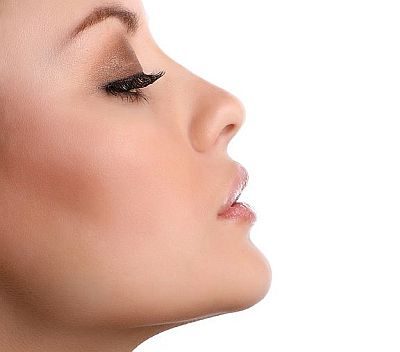 Kybella is composed of an acid naturally found in the body called deoxycholic. This acid is synthetically made to break down and metabolize the fat cells under your chin. When this acid is injected into the fat beneath the chin, it works to destroy the fat cells. Further treatment is not expected after your desired result is obtained because the cells are destroyed and fat can no longer accumulate below the chin. Kybella achieves a permanent loss of fat cells.
Kybella is FDA-approved and a great alternative solution to more invasive procedures such as liposuction. The acid is strategically injected under the skin multiple times to enhance its efficiency. The acid breaks fat cells down over a few days and will provide you with a tighter, more defined chin, jaw, and neck. Once the fat cells have been broken down they will not collect under the chin. Kybella is a great alternative to invasive surgery. If you have a busy life, have children or a demanding job, this treatment is perfect for you!
What Have People Experienced From Kybella?
Someone with a fast-paced life can benefit from the significant transforming properties of Kybella. A Kybella treatment provides patients with many benefits such as:
A Simple Procedure
Kybella is injected into predetermined areas of the chin to enhance your natural contours. The injections are quickly administered and a numbing agent can be used to provide a comfortable experience.
Non-Surgical Technique
No incisions are necessary and no stitches will be applied after the treatment. You do not need to schedule follow-up appointments as this procedure often provides impressive results.
Long-Term Improvement
Kybella permanently eliminates fat cells from under the chin. Patients who avoid major weight gain by maintaining a balanced, active lifestyle will enjoy their slimmer, smoother appearance for the long-term.
Dramatic Results
Kybella will drastically transform the appearance of your chin. What makes this treatment stands out is that it provides a dramatic reduction in submental fat without needing any invasive technique!
Defined, Younger Appearance
Often times, a double chin will make patients look older or more out of shape than they really are. After treatment, patients can regain a youthful facial contour.
No Downtime
This treatment is revolutionary because it quickly provides a more defined neck and jaw. The best part? No downtime! You can return to work or your regular day after this treatment!
Is Kybella Right For You?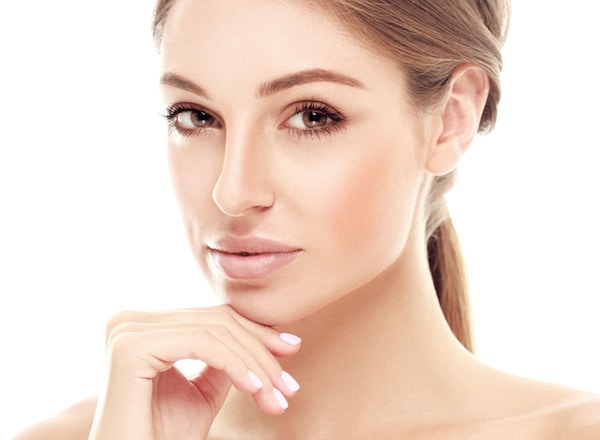 Have you tried dieting and targeted exercises to reduce your submental fullness? If you have run out of options and are irritated by the stubborn fat collection under your chin, you may want to consider Kybella. People who have an overall healthy lifestyle and maintain a consistent weight are good candidates for this treatment.
Kybella treatment is also a great solution for people who do not want to deal with the long recovery a facelift or liposuction procedure would require. An adult with a moderate degree of skin elasticity who struggles with moderate to severe amounts of excess fat below their chin is perfect for this procedure. Kybella will shred those stubborn fat deposits!
What is a Kybella Procedure Like?
A Kybella treatment is simple. Dr. Saini and you will have a private consultation where you will discuss the benefits of a Kybella procedure. Together, you will create a treatment plan that addresses your concerns and provides a dramatic improvement in your facial features.
After Dr. Saini has performed an examination of your chin, learned about your current health and walked you through the procedure, you will choose a date and time for the Kybella treatment appointment.
In a few weeks, you will be back at Dr. Saini's office to receive your Kybella injections. Dr. Saini will apply a topical anesthetic which will improve your comfort. She will then apply multiple, strategic injections to diminish fat and improve your facial contours. Once the procedure is complete, you will be able to return to your regular daily routine. This process is simple and can be completed in under twenty minutes. Patients will need to avoid strenuous activity and excessive facial movement for forty-eight hours.
This treatment is fast and convenient for people of all lifestyles!
Caring For Your Skin
Avoid putting lotions or creams on the injection sites for the first few days as this may irritate them.
Your injection sites may by swollen, red or itchy for a day or two following the procedure. The treated areas will gradually retract and become slimmer as the fat cells decrease. Swelling, bruising and numbness under the chin are common symptoms that will diminish within a few days. An ice pack or ibuprofen can be used to diminish any discomfort.
Kybella is a revolutionary treatment because it reshapes the face quickly and efficiently, providing long-term results.
Patients may need to receive more than one treatment but should not exceed six procedures. The extent of necessary improvement will dictate how many procedures are needed. Dr. Saini has a personal approach to each patient's treatment plan. She takes your specific facial features and cosmetic goals into consideration to create and provide you with beautiful results.
Every day after your procedure, you will notice improvements that will add up to dramatically transform the definition of your facial features!
Procedures to Complement Your Kybella Treatment
Kybella is a great treatment to combine with other minimally-invasive procedures. Patients often combine their Kybella treatment with simple, speedy procedures such as Botox injections and dermal fillers. These solutions are used to improve the facial features to give a younger, lifted appearance.
Botox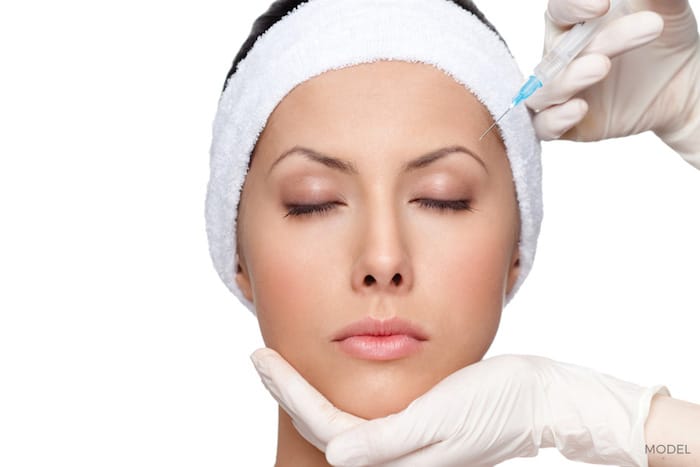 Botox injections are an FDA-approved, dramatic, facial rejuvenation treatment. Botox is a neurotoxic protein that is injected below the skin's surface into specific muscles that cause wrinkles, folds, and deep facial lines.
Botox has been used for many years with an impeccable record as a safe, effective treatment for an aged face. Botox has also been effective in treating migraines and excessive sweating. With this procedure, you can improve your appearance and preserve your smooth skin.
A topical anesthetic is used to numb the predetermined area to minimize any discomfort. Dr. Saini will gently administer the Botox injections to the areas that concern you. The Botox solution will temporarily freeze the communication between targeted muscles and nerves. This will rest and relax the face.
Often, patients whose faces appear tired, angry or worried due to consistent lines on the brow and around the eyes will receive this procedure. Botox is an excellent anti-aging solution, and when combined with Kybella, can restore your youthful appearance. Patients often report that Botox injections help to make them more approachable as it smooths harsh lines and creases. Your face is the first thing someone will notice about you, ensure you are approachable with a Botox and Kybella treatment.
Dermal Fillers
Injectable fillers are a popular choice for facial augmentation and rejuvenation. Dr. Saini offers many types of dermal fillers that offer diverse solutions to your needs. These injectables include:
Juvederm
Juvederm Voluma
Juvederm Vollure
Radiesse
Restylane
Restylane Silk
Belotero
These dermal fillers smooth out wrinkles, deep lines, and creases in the face. Certain dermal fillers may also be used to augment your face, adding volume and shape to the cheeks, midfacial region, chin or other areas that have become hollow looking.
Injectable fillers are applied in a similar fashion to Botox injections. A topical gel will be applied that will numb the treatment area and some types of dermal fillers contain lidocaine which further diminishes discomfort. Dr. Saini will then apply injections to enhance and smooth your facial features. When dermal injections are combined with a Kybella treatment, they provide a comprehensive improvement in your appearance. This simple procedure will take under an hour to apply and both require no downtime! Transform yourself in just minutes!
Dr. Saini – Fayetteville Kybella Injection Expert
Dr. Saira Saini is a qualified, board-certified surgeon who has extensive knowledge of the human anatomy. She will work meticulously to ensure she provides results that provide anatomical balance and natural improvement. With a dedication to care and detail, Dr. Saini will work with you to achieve a flawless facial improvement.
You can enjoy youthful facial definition without invasive surgery, call our offices today to try Kybella!